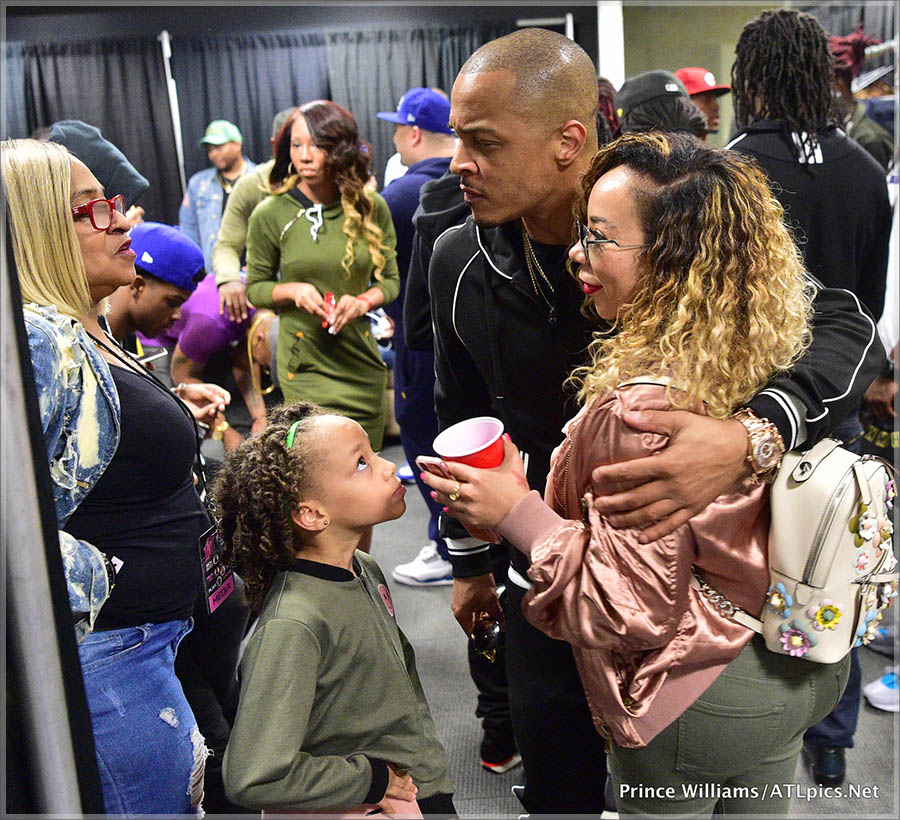 Atlanta power couple Tip "T.I." Harris, 36, and his wife Tameka "Tiny" Cottle, 41, embraced backstage at the V-103 pop up concert at Philips Arena on Saturday. The couple dismissed rumors that an Instagram model came between them. It was just like old times. Tameka had her usual VIP spot on the stage while Tip performed.
Photos by Prince Williams/ATLPics.net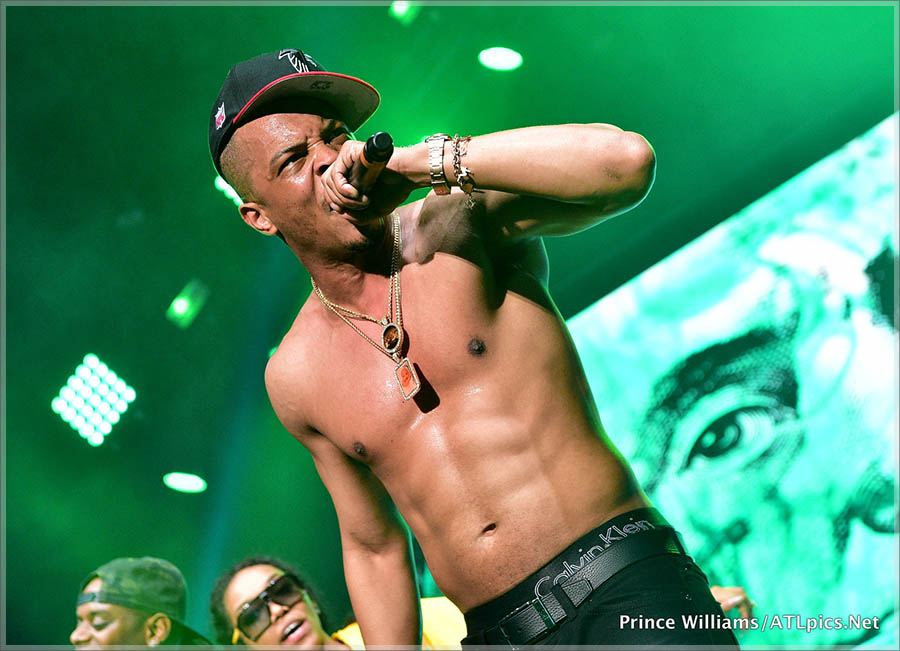 As I told you earlier, Tip and his wife are working on their marriage after he messed up and forgot to tell her about his Instagram trollop. They're going to be all right. In other words, he's not going anywhere and she's staying put as well. Their children are their top priority.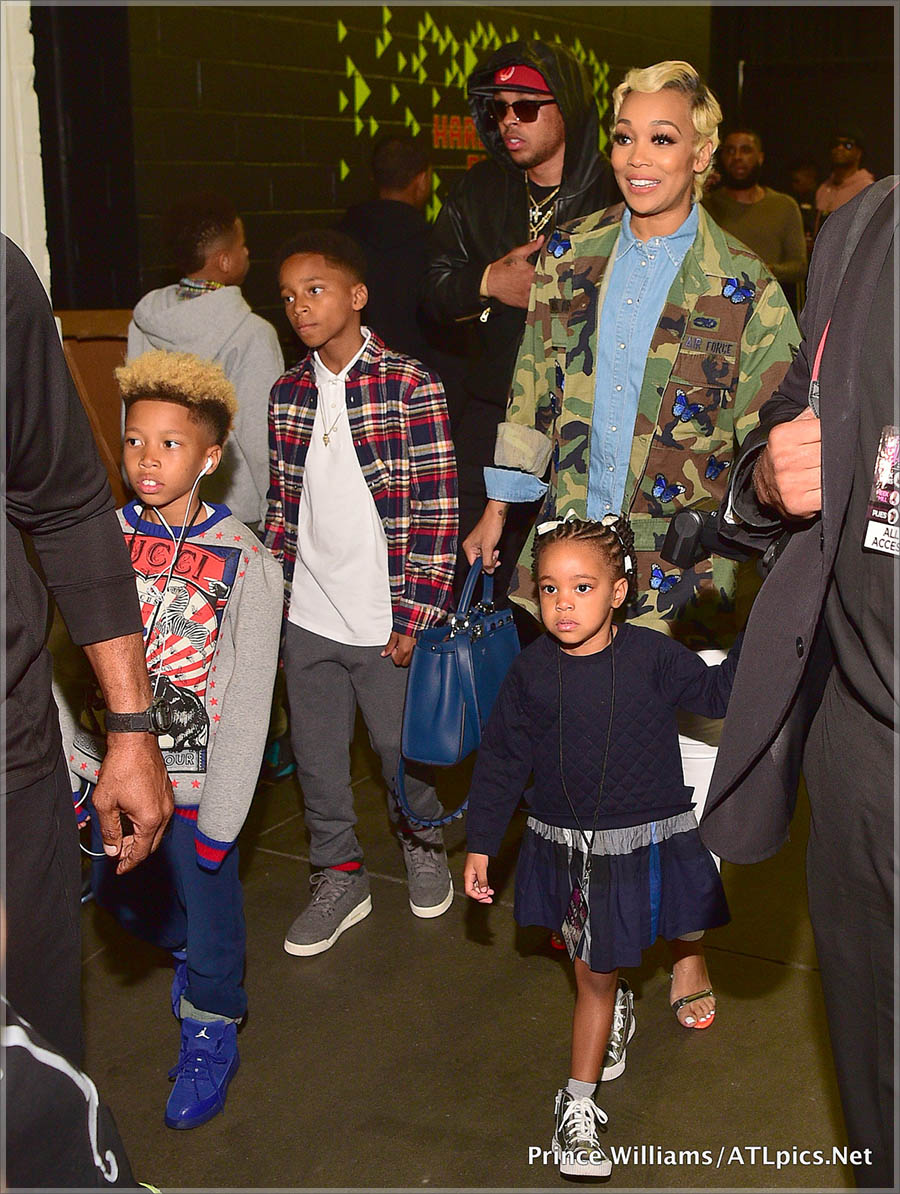 R&B Diva Monica, her husband Shannon Brown and their children attended the concert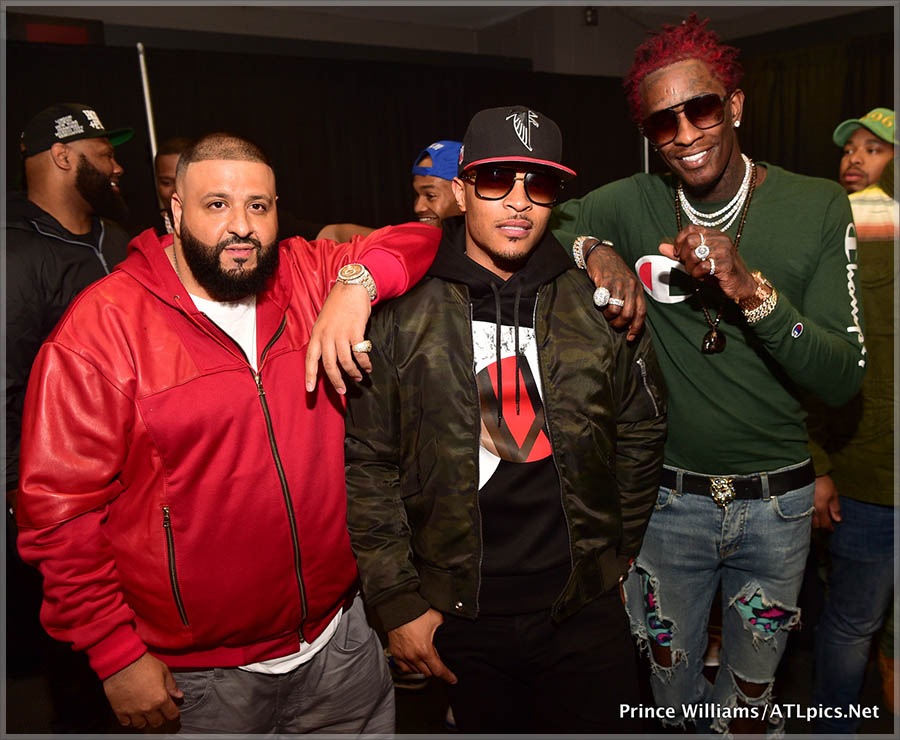 Other artists on the bill were Young Thug, Rick Ross, Teyana Taylor, Diamond, DJ Khaled, Big Boi, Plies, Meek Mill, Rich Homie Kwan, Killer Mike, Trillville, and more.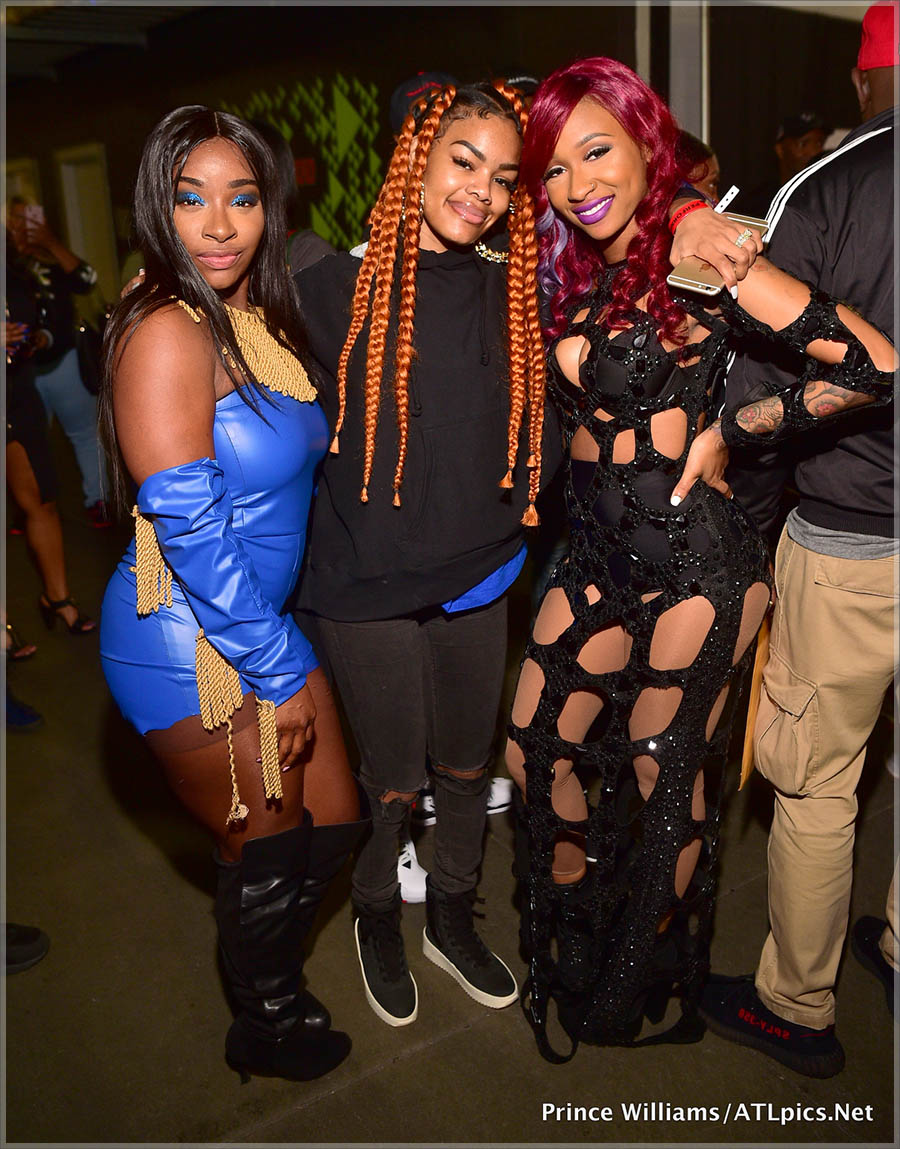 Diamond and Teyana Taylor bond backstage.
Photos by Prince Williams/ATLPics.net