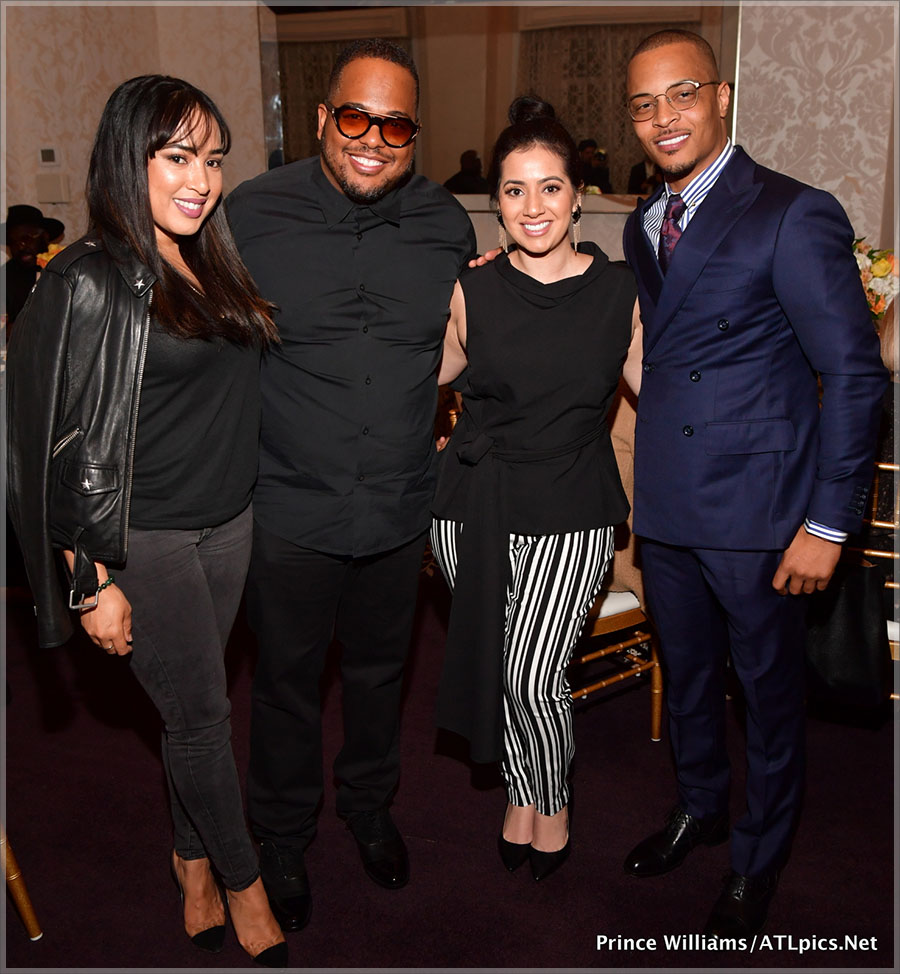 Grammy Award-winning producer Tricky Stewart, 2nd from left, Dina Marto (Twelve Music & Studios), 2nd from right, and Jennifer Drake (SonyATV), far left, hosted a private dinner at the Georgian Terrace Hotel in Atlanta, in support of Mayoral candidate Kwanza Hall. They are pictured with music mogul Clifford "Tip" Harris, Jr.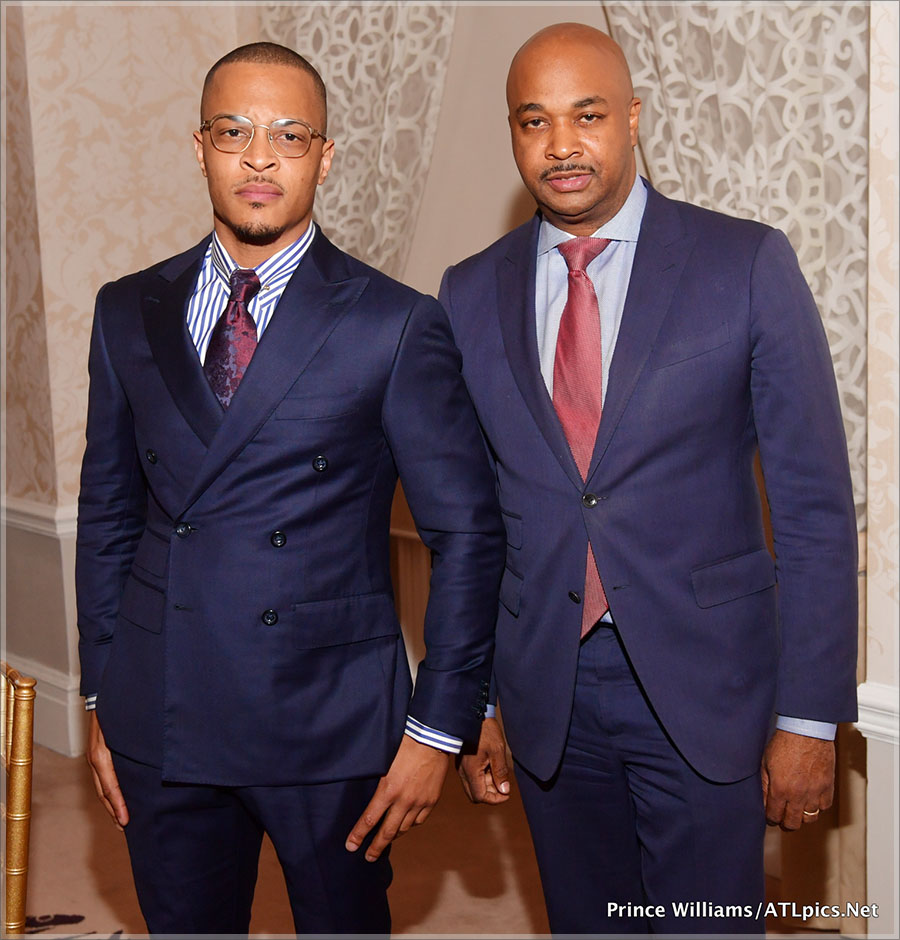 Kwanza Hall, pictured right with Tip Harris, is currently serving as a city councilman representing District 2 in Atlanta.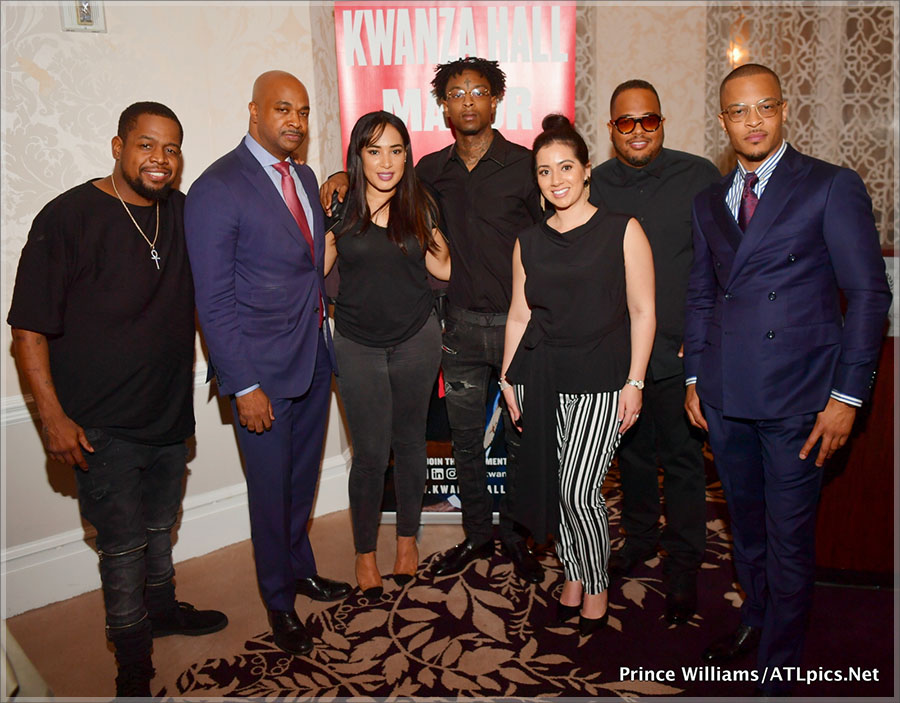 Other notable guests included 21 Savage, Kandi Burruss, Chaka Zulu, Bangladesh, Jazze Pha, Phillana Williams, Kawan "KP" Prather, Chubbie Baby, Manny Halley and many more. It was a intimate and powerful dialogue about music and politics in Atlanta.
Photos by Prince Williams/ATLPics.net