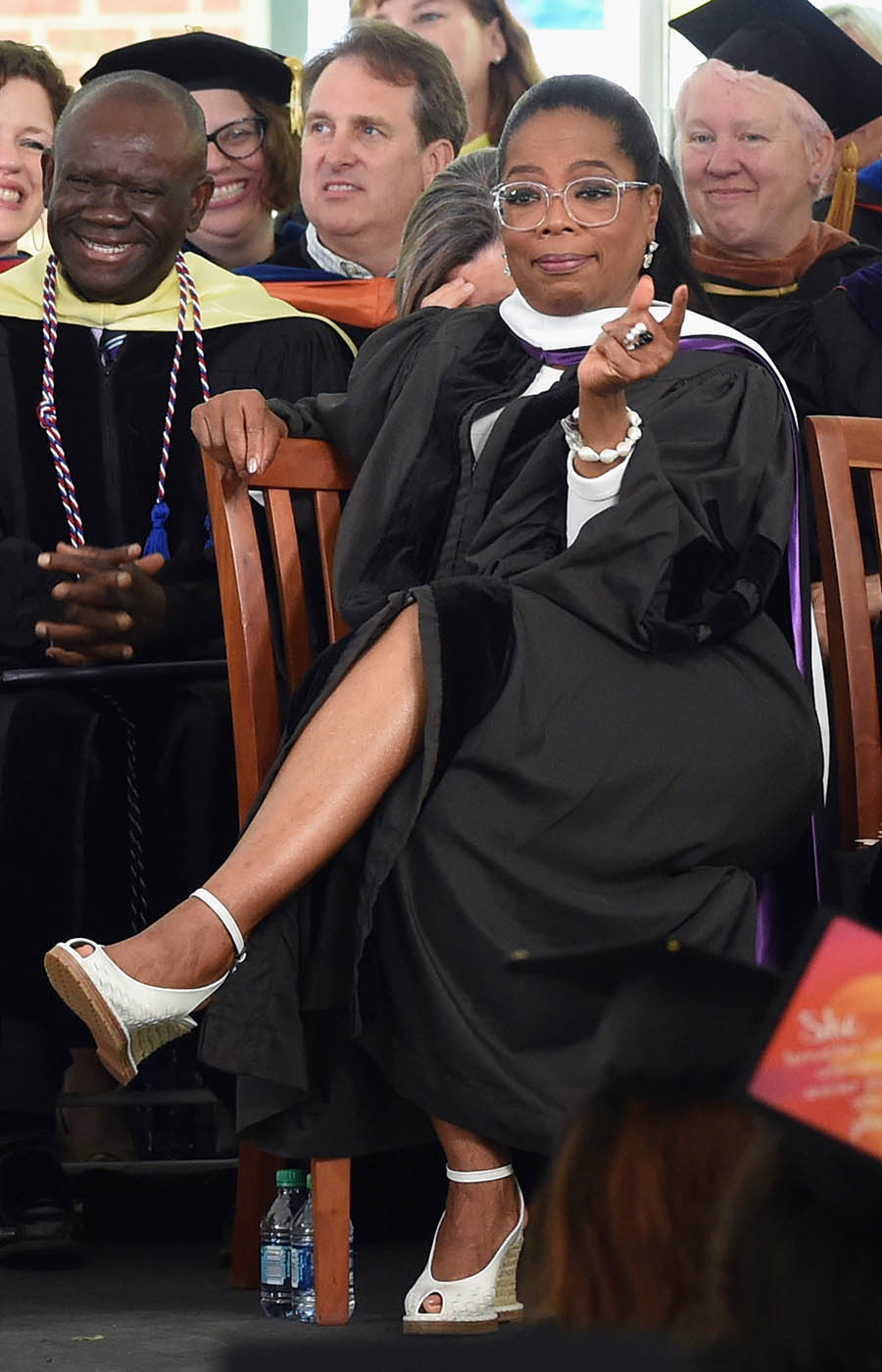 Oprah Winfrey was invited to give the Commencement speech at the all-female Agnes Scott College outside Atlanta on Saturday.
She was invited to speak at the 2017 graduating class when she was in Atlanta filming her HBO movie, The Immortal Life of Henrietta Lacks' last year.
Among the students accepting her degree was an emotional young lady who graduated from the Oprah Winfrey Leadership Academy for Girls in South Africa.
The 63-year-old billionaire media mogul told the 2017 graduates to live a life of substance and to have empathy for others -- particularly those on the other side of the aisle who don't share your political leanings.
"It's possible. It can happen. I want you to work in your own way to change the world in respectful conversations with others," she said.
"I had to learn to feel with others, which is what it means to be compassionate."
Oprah, who received an honorary degree, presented the Vulcan Materials Teaching Award to Philip Ojo.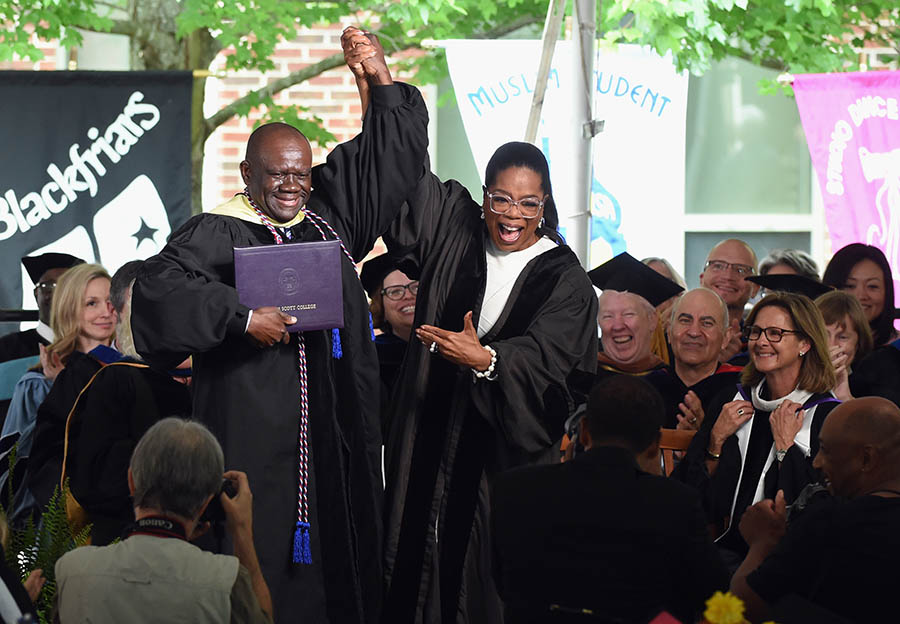 Oprah said the graduates should strive to be true to themselves and to avoid the pitfalls of chasing material possessions.
"I've made a living, I've made a life – I've made a fortune, really – all good – from being true to myself," she said.
"If I can leave you with any message today: the biggest reward is not financial benefits - though it's really good, you can get a lot of great shoes. Those of you who have a lot of shoes know having a closet full of shoes doesn't fill up your life. Living a life of substance can. Substance through your service."
Photos by Rick Diamond/Getty Images