Hollywood socialite EJ Johnson took his mom, Cookie Johnson, shopping in Beverly Hills, Calif. on Monday. The 25-year-old 'Rich Kids' reality TV star wore a sheer top and black shorts paired with black thigh high boots and a red Alligator skin Hermès Birkin handbag ($50,000).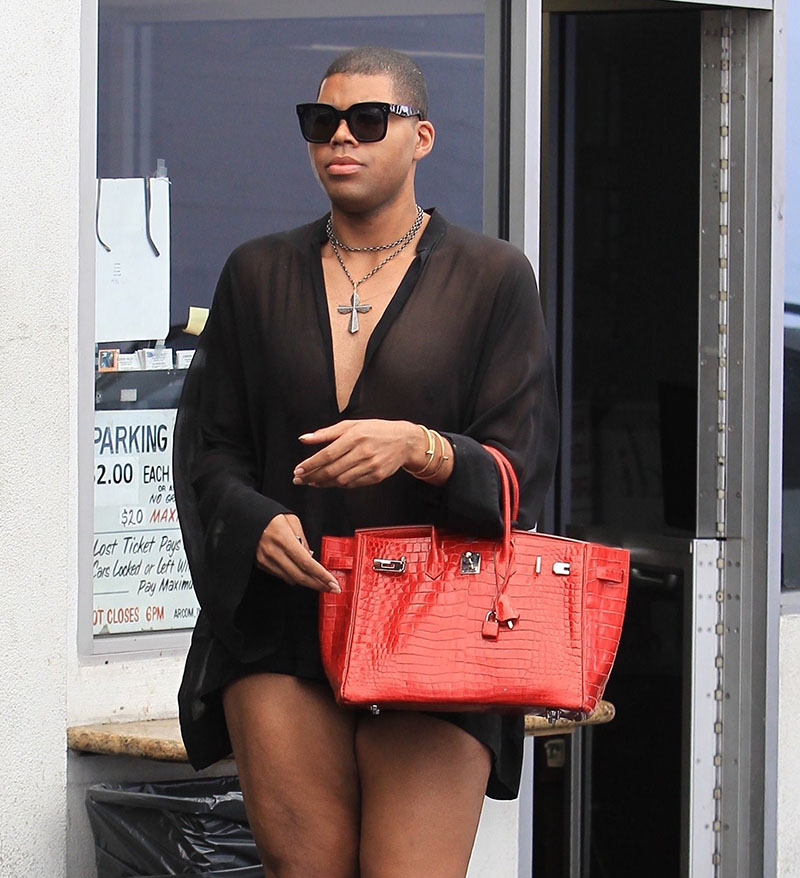 As a young boy, EJ was fond of playing in his mom's closet while his NBA superstar dad, Magic Johnson, was often away on long road trips. EJ cherished going shopping with his mom and helping her pick out her clothes.
Now that he's a reality star earning his own coins, he returns the favor.
Photos by Genghis / BACKGRID