Journalist Tamron Hall, left, appeared on a panel with transgender activist Janet Mock, right at the 2017 Forbes Women's Summit at Spring Studios in New York City on Monday. Also sitting on the panel were Planned Parenthood President Cecile Richards and actress Kerry Washington.
Photo by Dia Dipasupil/Getty Images
After participating in the panel, Kerry Washington, Cecile Washington and Janet Mock posed for a group photo. Missing from the photo was Tamron Hall, who elected not to pose for group photos. Tamron may have been at ill ease with Mock, who was born a man. Judging by Richards's body language, she also appeared to be uncomfortable putting her arm around with Mock, who suffers from gender dysphoria, a disorder that causes him to feel uncomfortable wearing traditional male clothing.
Photo by Dia Dipasupil/Getty Images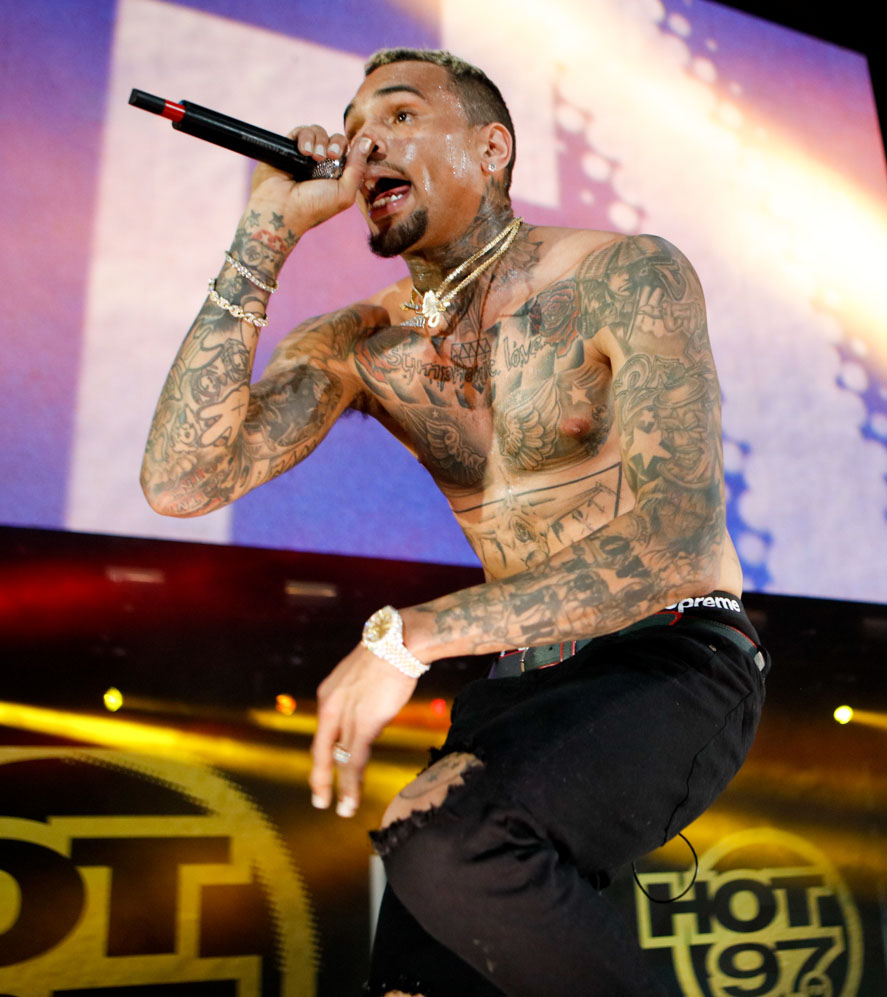 R&B singer Chris Brown performed at Hot 97's Summerjam 2017 at the Metlife Stadium in New Jersey on Sunday.
Photos: WENN.com
Music producer DJ Khaled drags his infant son, Asad Khaled, everywhere with him including onstage during concerts. There's a time and a place for everything, and dragging an innocent baby to a concert is neither the time nor the place. Where is the child's mother?
Photos: WENN.com