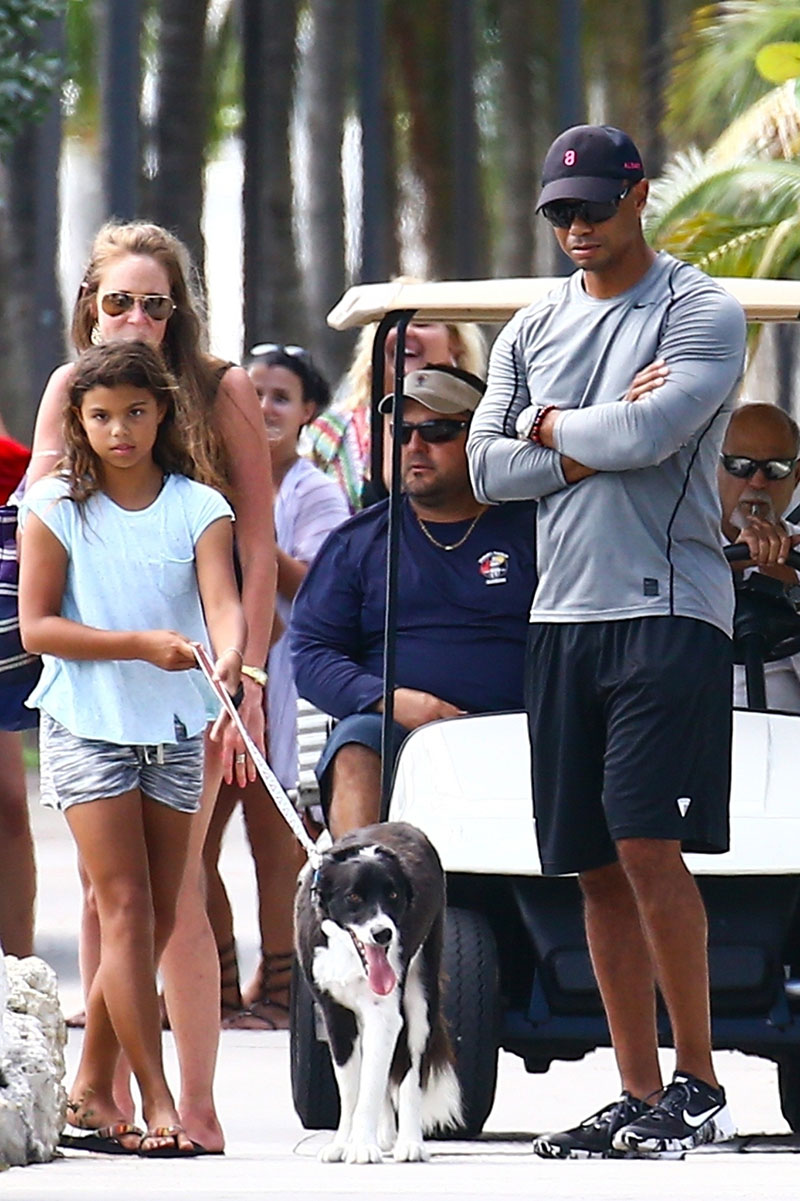 Every parent has a favorite child. For golf legend Tiger Woods, that child is his 10-year-old daughter Sam Alexis Woods. Tiger and Sam were spotted on a father-daughter outing while vacationing in Miami, Florida on Saturday.
Later, the 41-year-old single father tweeted a photo with Sam and 8-year-old son Charlie Axel Woods posing with soccer stars from the Real Madrid and FC Barcelona European football clubs at Miami's Hard Rock Cafe.
Thank you to Messi and Suarez for meeting my kids and their best friends. #ElClasico pic.twitter.com/9PqPQoR6Vb

— Tiger Woods (@TigerWoods) July 30, 2017
Woods has been spotted out with his children on several occasions since his humiliating arrest for driving while under the influence near his Jupiter Island mansion in May. He entered a drug rehab facility for about a week. He continued the treatment program on an outpatient basis.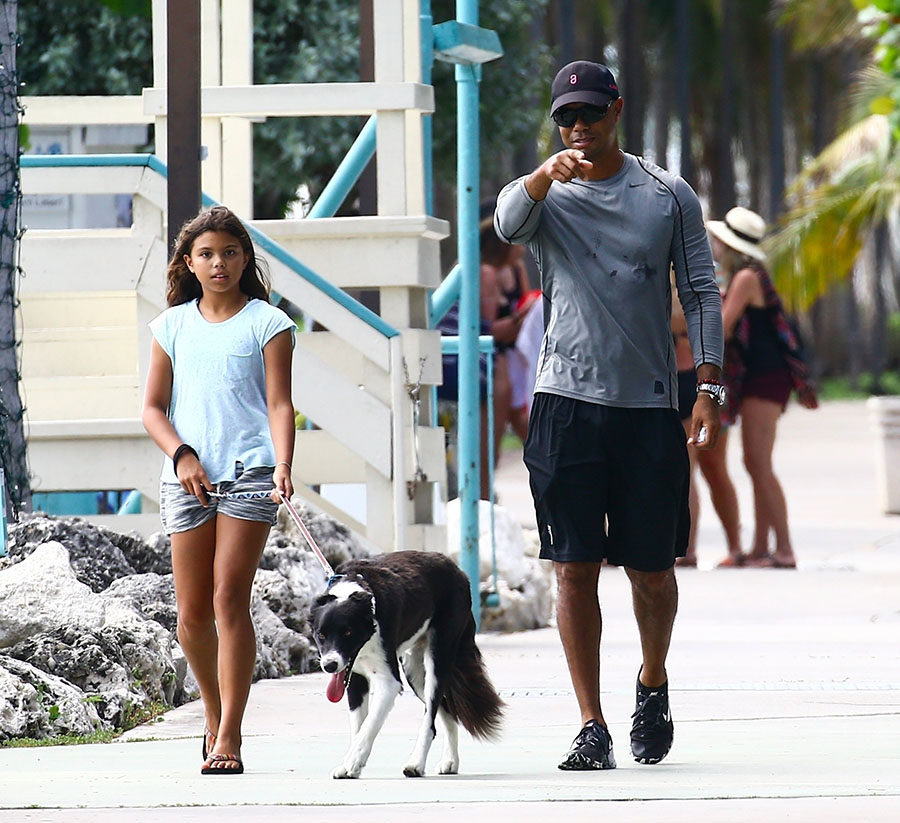 SEE ALSO: Tiger Woods Girlfriend Remains in Dallas After His Arrest
Tiger's ex-wife, Elin Nordegren, who has primary custody of the children, could have snatched away his parental rights to see his kids if he didn't undergo counseling and drug rehab after his latest fall from grace.
Tiger is pictured below with Sam as a toddler in 2009.
Photos by SBMF/ VEM/ BACKGRID, Getty Images