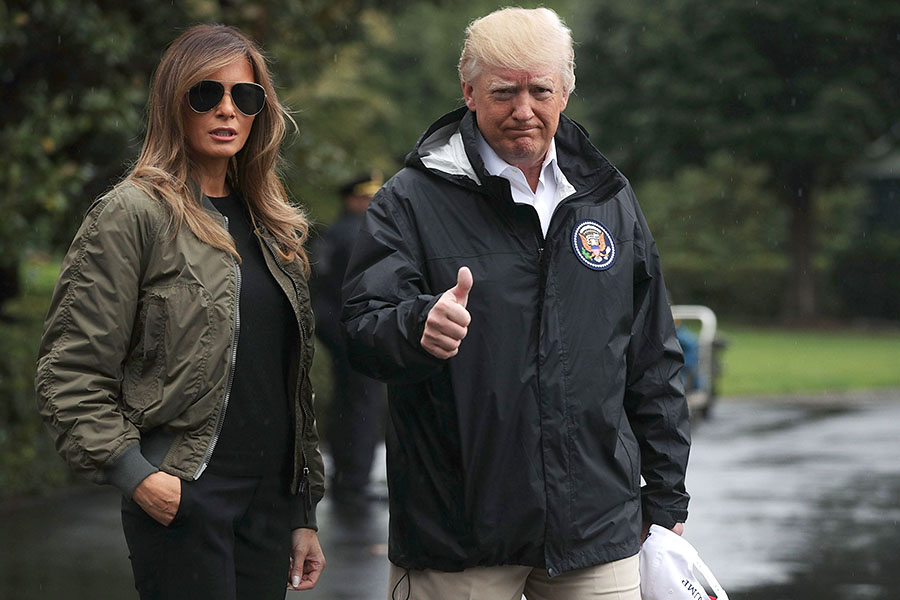 President Donald Trump and his wife, First Lady Melania Trump touched down on Air Force One in Corpus Christi, Texas on Tuesday to observe the Hurricane Harvey relief efforts. The first couple landed in Texas on the 12th anniversary of Hurricane Katrina in Louisiana. Fashion bloggers criticized Mrs. Trump for wearing fashionable stiletto pumps to visit southeast Texas where Harvey made landfall late Friday.
Photo by Alex Wong/Getty Images
The first lady wore an olive green bomber jacket, a black top and black slim-fit ankle pants with her stilettos. They will visit Austin, Texas before returning to Washington, D.C. late Tuesday.
Clicking will open in new Window
Photos by Getty Images