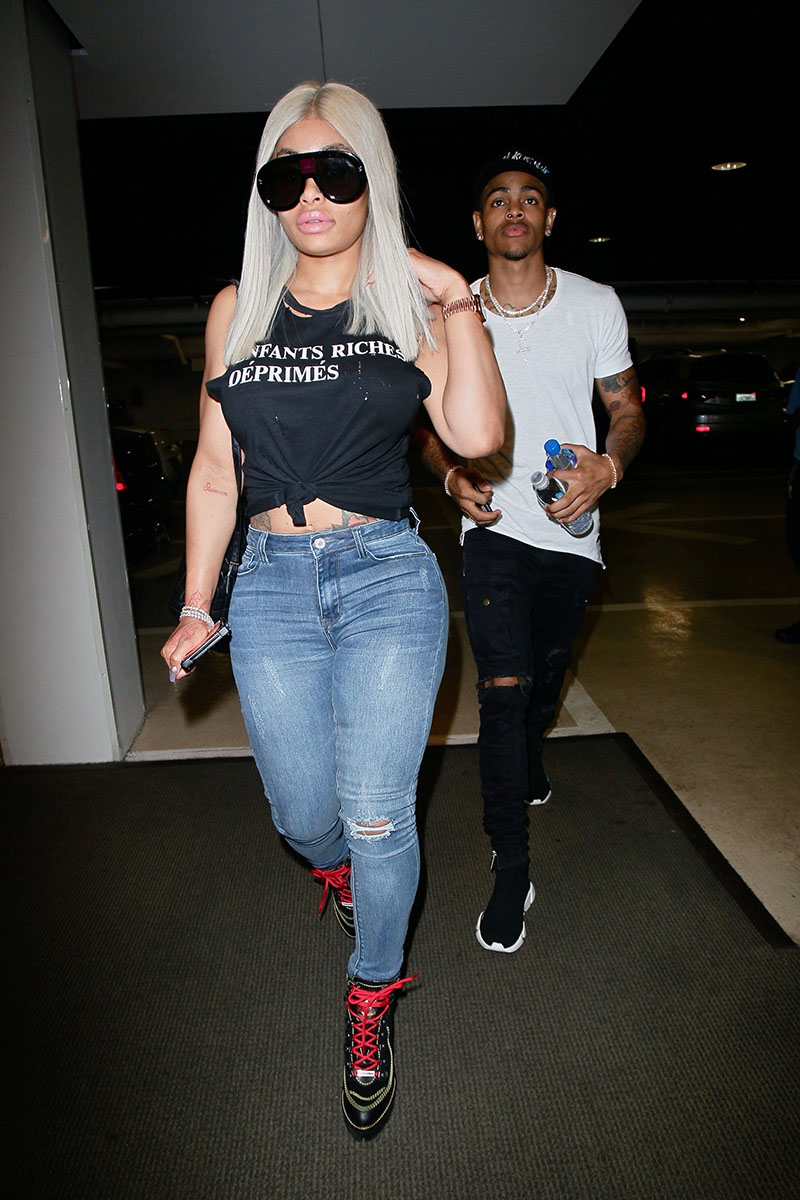 High profile couple Blac Chyna and Mechie were spotted out together in Los Angeles on Tuesday. Chyna dressed casually in a blonde wig, skinny jeans and a knotted tank paired with combat boots. As usual, Chyna led the way as Mechie lagged behind, like a typical kept man.
Photo by BACKGRID
Tamar Braxton was spotted chatting with a lanky male friend while husband Vincent Herbert followed behind. Tamar and her entourage did some light shopping in Beverly Hills.
Photo by RC / BACKGRID
Singer Adrienne Bailon and her husband Israel Houghton were spotted leaving Catch Restaurant with his sons in West Hollywood.
Photo by Roger / BACKGRID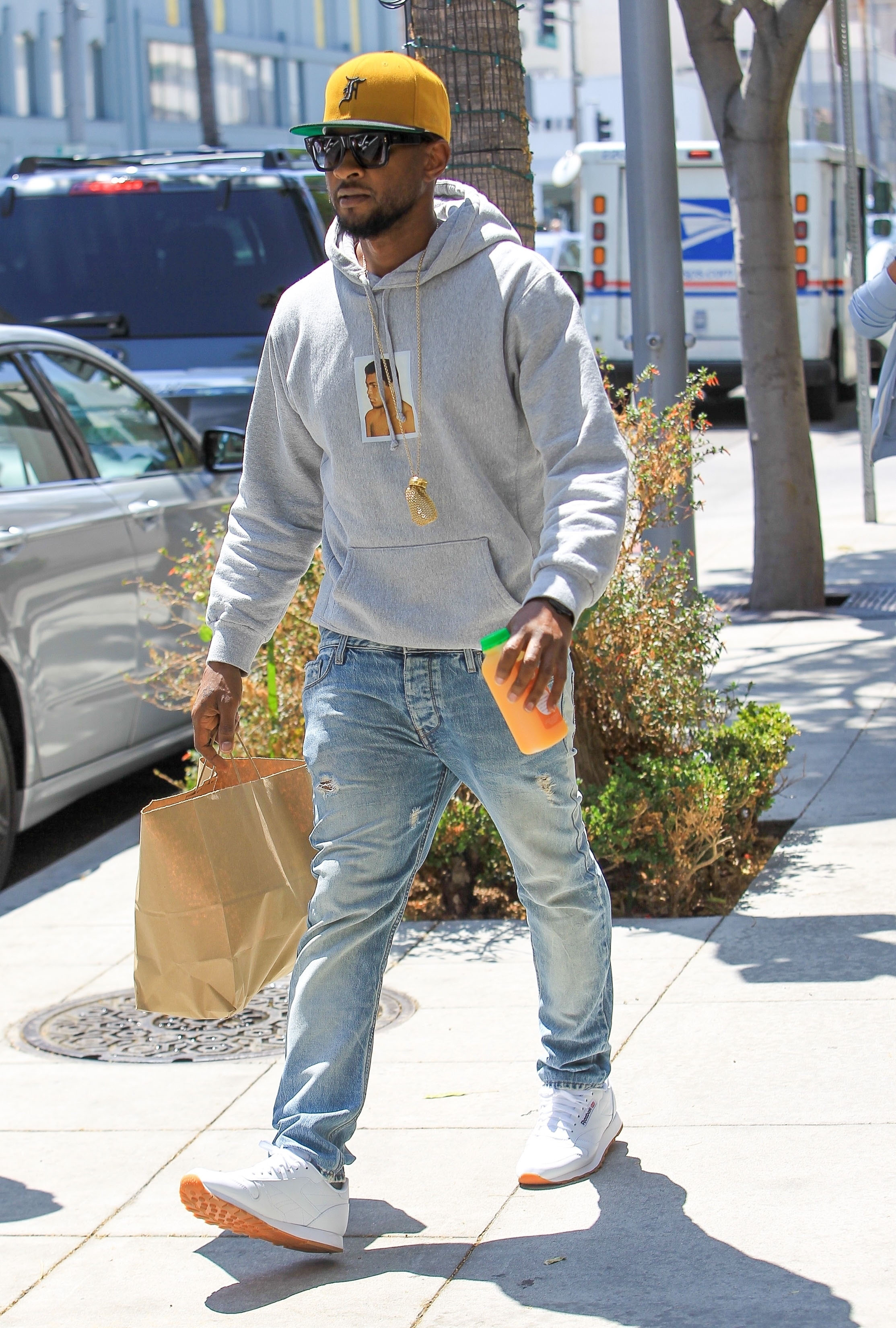 Usher Raymond was spotted outside M Cafe where he lunched alone in Beverly Hills on Tuesday. The singer rocked a cool Supreme Andy Warhol Muhammad Ali Hoodie sweatshirt and vintage white Reebok sneakers.
In his response to a lawsuit filed by a woman in Georgia, Usher disappointed his wife by admitting (in so many words) that he engaged in extramarital sexual relations with the woman. But he denied infecting the woman with herpes or even having the virus.
Paragraph 10 of Usher's Response states:
"Without admitting any of the other alleged facts, including the allegations of sexual contact with Plaintiff, Defendant admits that he did not exhibit any symptoms or manifestations of any sexually transmitted diseases or infections on the dates alleged."
Paragraph 17 of the same document states:
"Defendant denies that he knowingly and/or intentionally exposed Plaintiff to Herpes Simplex 2 virus. Defendant is without sufficient knowledge or information to form a belief as to the truth of the allegations of Paragraph regarding Plaintiff allegedly "learning of Defendant's infection" (e.g. through "internet news sites") such that all such allegations stand denied.*
*(bold emphasis mine)
Socialite Kimora Lee Simmons was spotted leaving a restaurant with her current husband Tim Leissner and her eldest son Kenzo Lee Hounsou (by actor Djimon Hounsou). The trio stopped for lunch at Judi's Deli before heading to the movies.
Photo by Yellow Mamba / BACKGRID