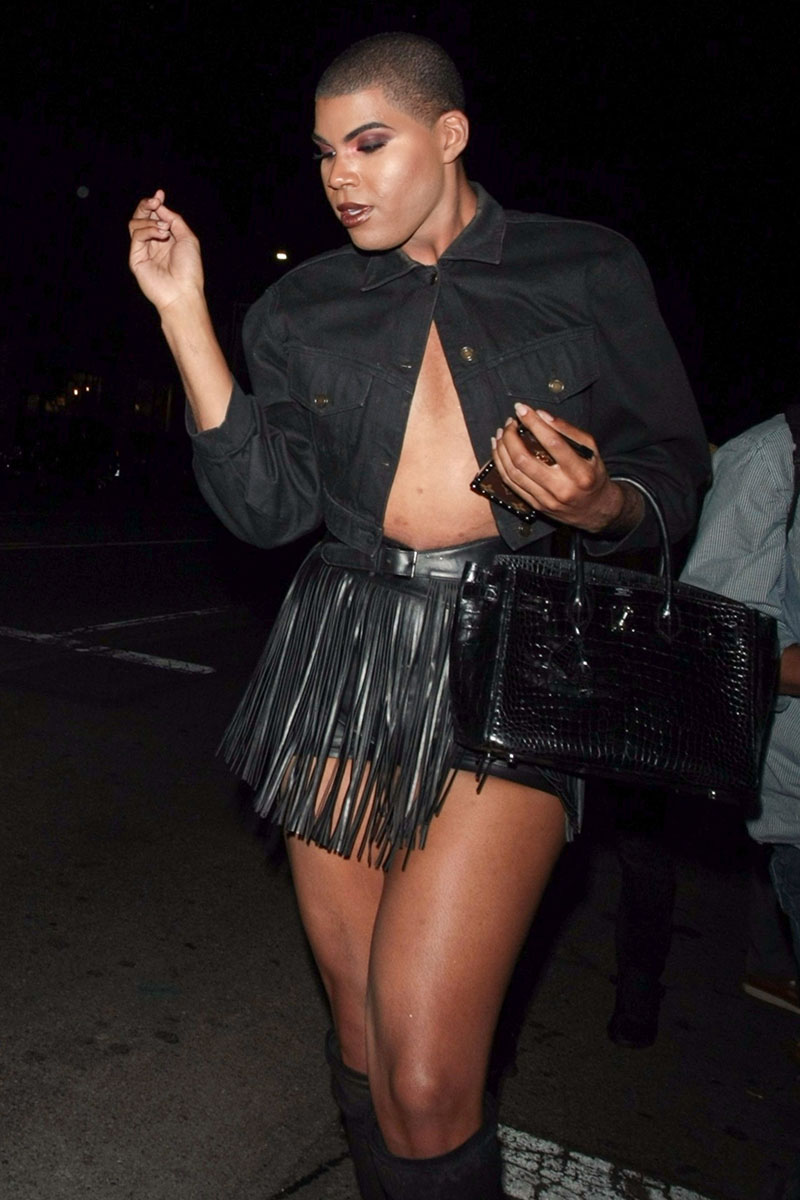 EJ Johnson showed off some major skin on a night out at Poppy in West Hollywood early Friday. The son of NBA legend Magic Johnson sports an all black outfit as he heads home after kicking the weekend off early.
Photo by PER / BACKGRID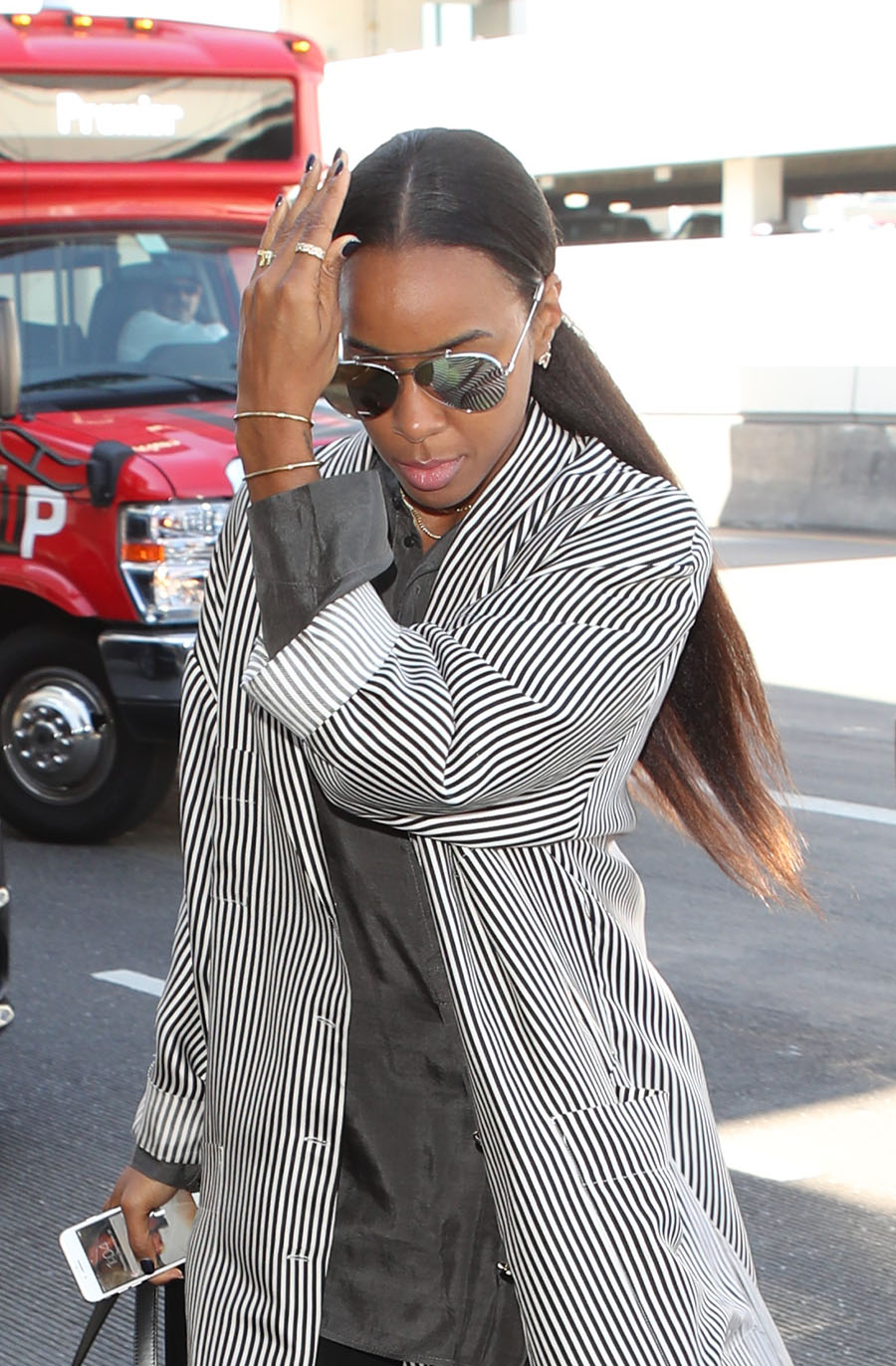 Kelly Rowland smiled as she arrived at Los Angeles International Airport (LAX) in L.A. on Thursday. The mother-of-one wore her natural hair pulled back in a ponytail. She accessorized her duster coat with a pair of black Stella McCartney platform loafers.
Photo by WENN.com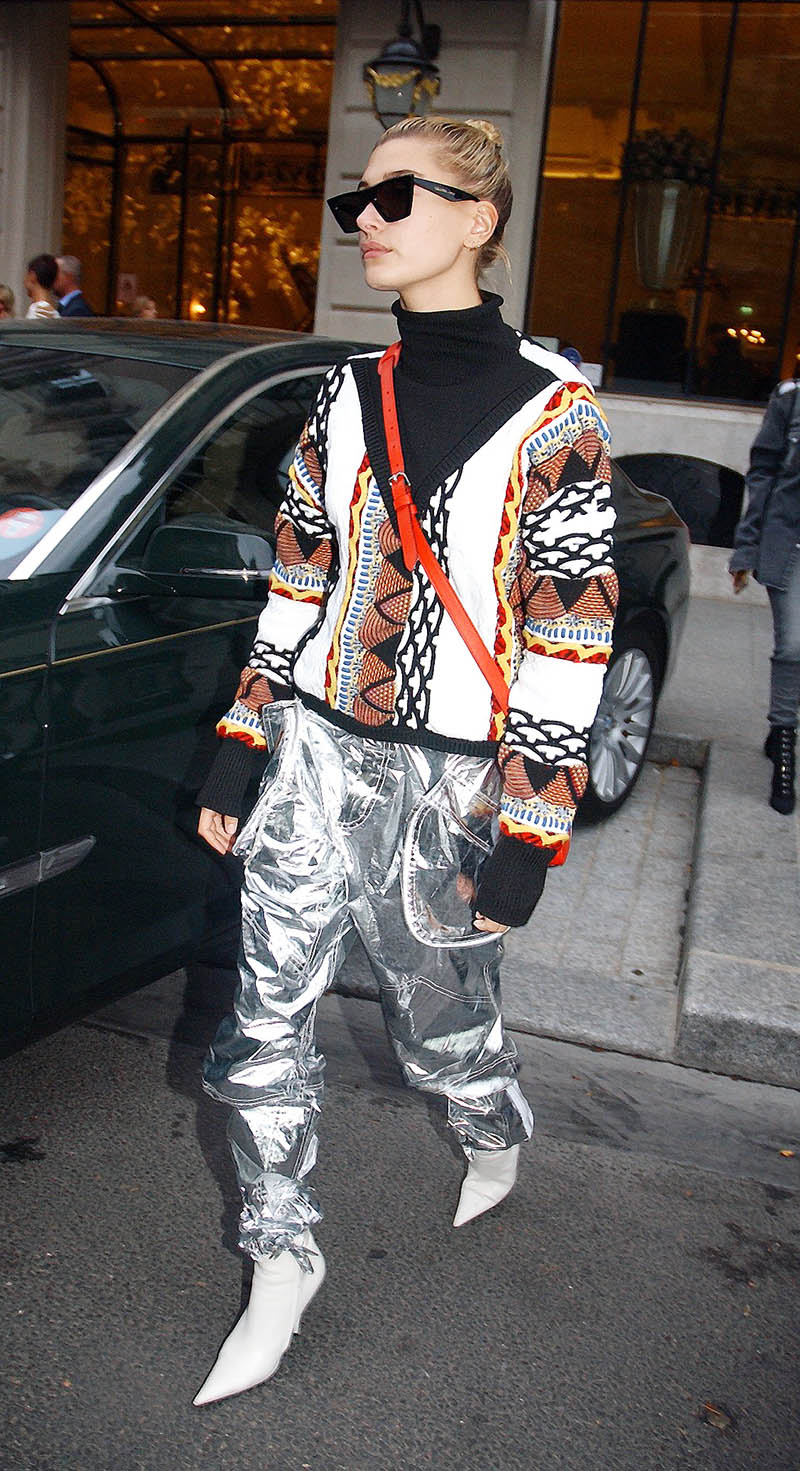 Model Hailey Baldwin was seen leaving the Shangri-La hotel in Paris wearing a multi-color sweater and silver metallic pants.
Photo by WENN.com
Actress Julia Louis-Dreyfus was spotted leaving the doctor's office after receiving her breast cancer diagnosis. Julia broke the news to her social media followers with an upbeat post on Thursday. The 56-year-old Emmy winner, who is worth $200 million, took the opportunity to promote universal healthcare in America.
Photo by Yellow Mamba / BACKGRID