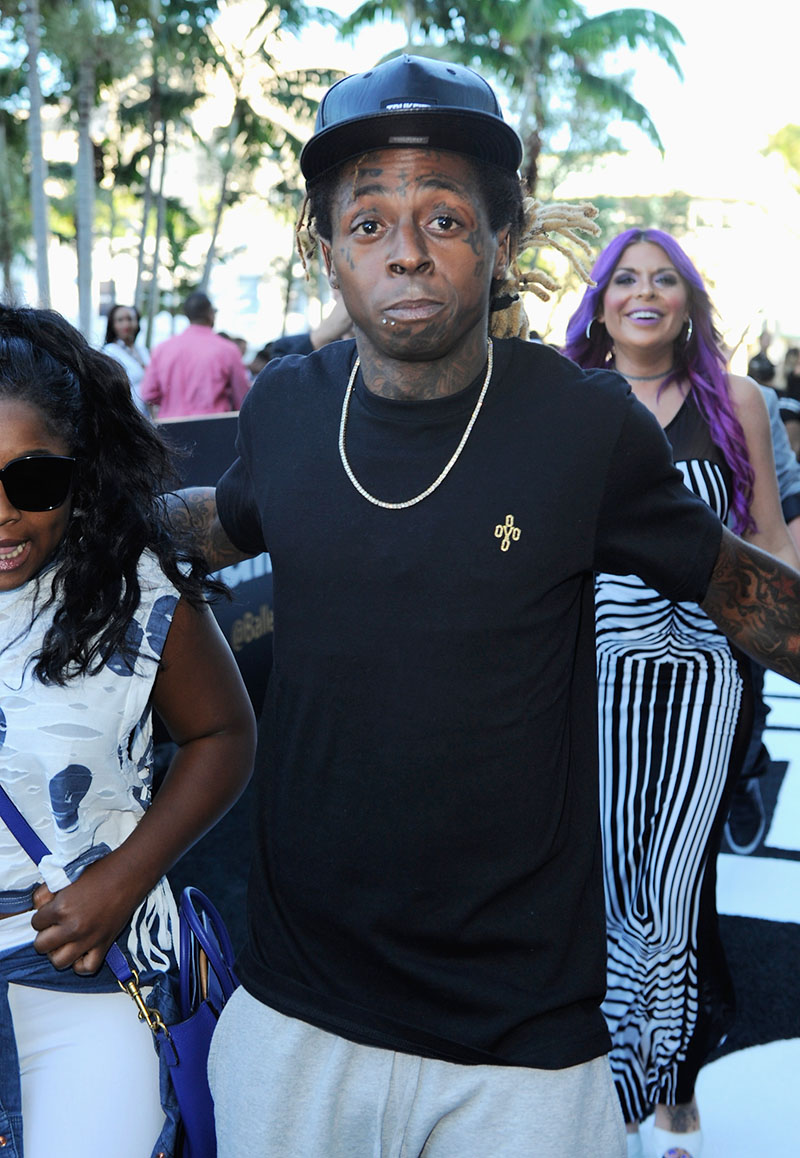 Rapper Li'l Wayne reportedly has a teenage son that he isn't claiming on his tax returns. The 35-year-old rap star stands accused of fathering a 15-year-old boy and failing to pay child support for him.
Keiotia Watson has filed legal documents asking a judge to award her retroactive child support payments dating back to two years ago.
Watson claims she had an intimate encounter with the "Lollipop" star in June 2001, and she subsequently gave birth to son Dwayne Watson in February 2002, according to gossip webloid TMZ.com.
After ruling out the other men she slept with, Watson, pictured, determined the father was Weezy, and she went to court to establish paternity of Dwayne in 2015.
A judge reportedly ruled in her favor and ordered the rapper, real name Dwayne Carter, Jr., to pay her $5,000 a month.
Wayne allegedly hasn't paid Watson a dime in child support money, but sources close to Li'l Wayne insist he was never served with legal papers informing him that he was the father.
Another source says he will take a paternity test and if he is the father, he will pay up.
The promiscuous rapper publicly claims four other children by 4 different mothers. Pictured above clockwise from top left: Toya Johnson's daughter Reginae, 18; Lauren London's son Cameron, 8; Nivea's son Dwayne Carter III, 8, and Sarah Vivan's 7-year-old son Neal (inset).
Wayne allegedly sired a baby with rapper Trina, but she reportedly miscarried.
Photos by Serge Alexander / Getty Images, Paras Griffin / Getty Images