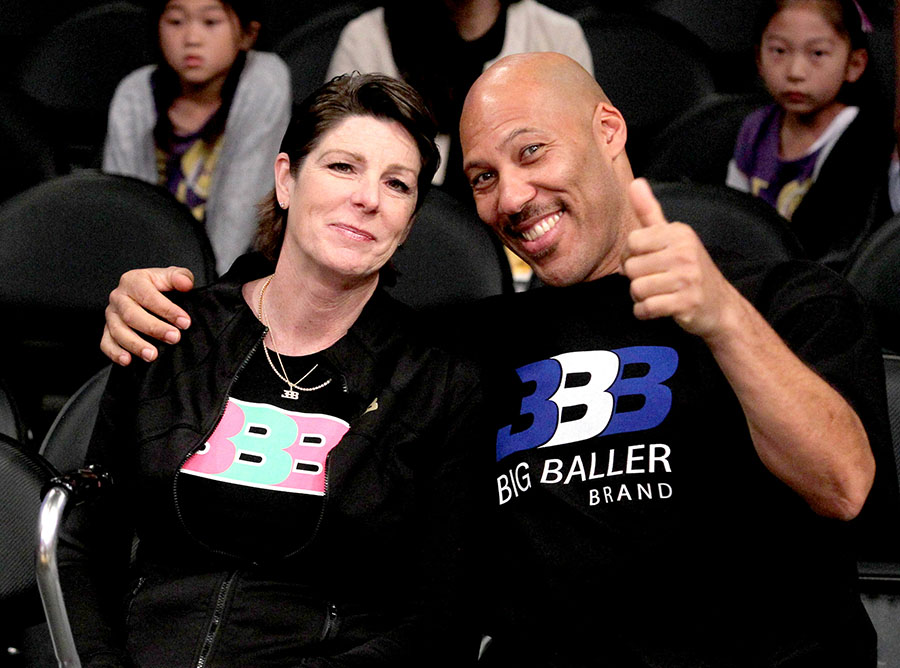 Lonzo Ball's parents LaVar and Tina Ball attended their son's 3rd game as a NBA rookie on Sunday. Tina is doing fine after suffering a stroke in February.
Sources said the Lakers rookie was not allowed to see his mother during her hospitalization because his father thought the visits would distract from his game.
LaVar told Lonzo, 19, and his brothers, LaMelo, 16, and LiAngelo, 18, to focus on basketball while he took care of their mother in the hospital.
"You all do what ya'll do. I got your mama," he told them, according to ESPN.

SEE ALSO: LeBron James Checks Lonzo Ball's Troll Dad

Lonzo and the UCLA Bruins lost to Kentucky in the Sweet 16 in March. Afterwards, Lonzo and his brothers were allowed to see their mother in the hospital.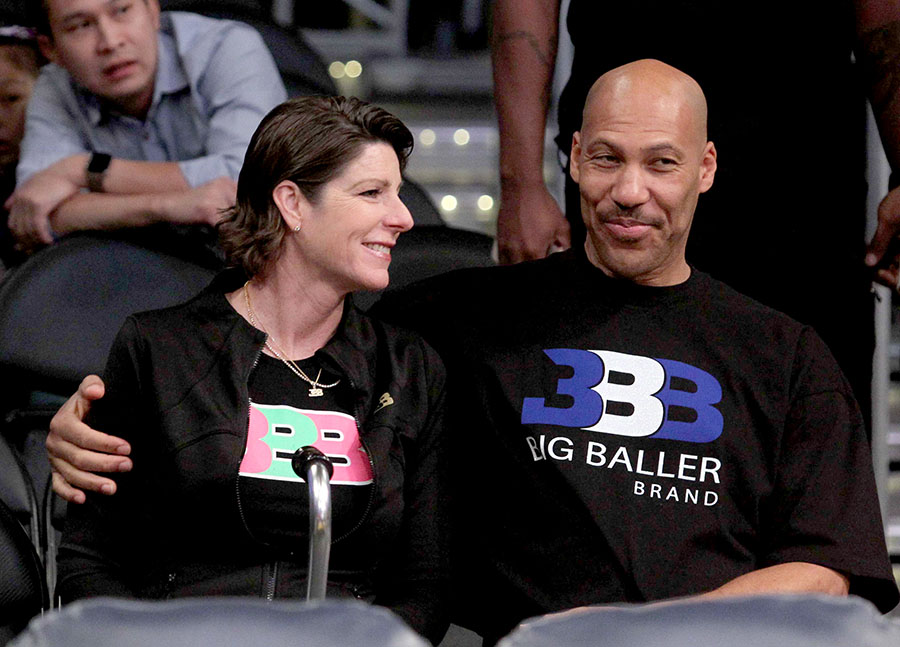 "She can't really talk right now," Lonzo told ESPN in May. "But she definitely knows what we're saying, and she smiles all the time. So that's a good thing."
"She's not like other girls. She's tough, smart, pretty," LaVar added.
So far, Lonzo is living up to the pre-NBA hype. He scored 29 points to lead L.A. over the Clippers 108-92 in his NBA debut on Oct. 19. The Lakers are 1-2 for the season.
"Lonzo Ball is going to take the Lakers to the playoffs in his first year," LaVar told Jeff Goodman of ESPN in June.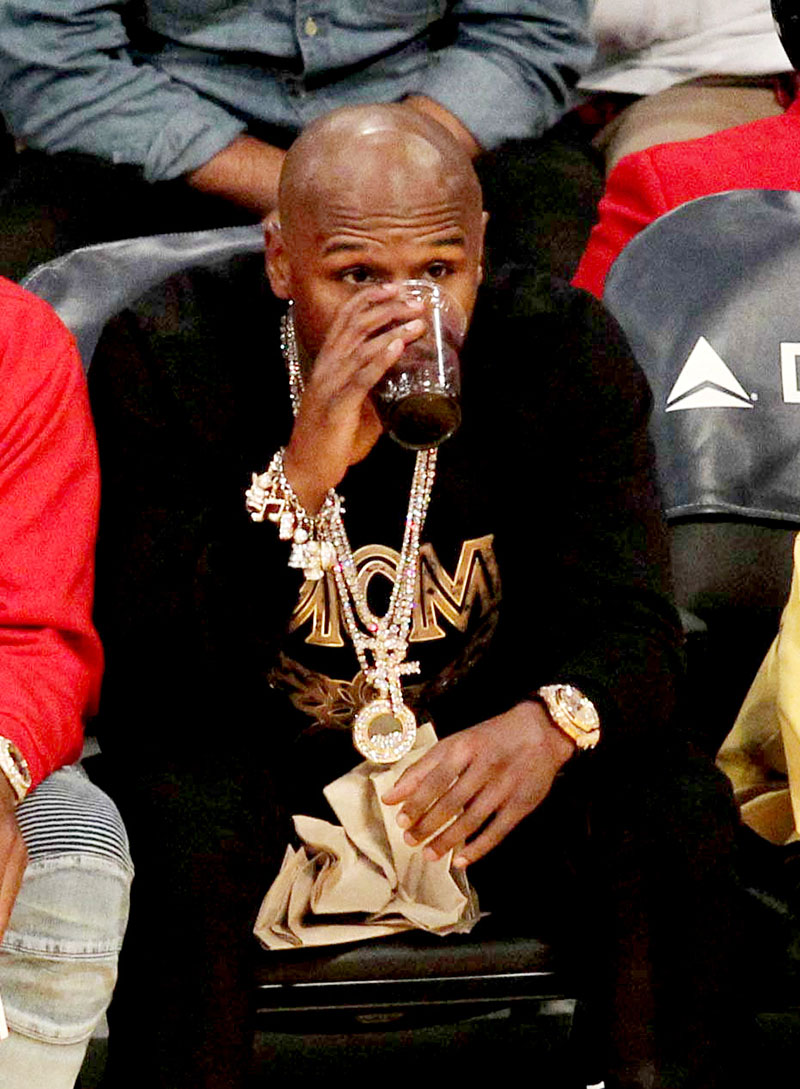 Also sitting courtside at the Lakers game was semi-retired boxer Floyd Mayweather, Jr.
Photos by Christian Petersen/Getty Images, Joshua Blanchard/Getty Images