As expected, the Los Angeles Lakers selected Lonzo Ball with the #2 pick in the 2017 NBA draft on Thursday. Lonzo posed on stage with NBA commissioner Adam Silver.
The 19-year-old 6'6" point guard averaged 14.6 points, 7.6 assists and 6 rebounds per game in his lone season at UCLA. He also set a single-season record with 274 assists.
"Lonzo Ball is going to take the Lakers to the playoffs in his first year," Lonzo's outspoken dad LaVar Ball told Jeff Goodman of ESPN on Thursday.
Lonzo agreed with his father: "That's the goal. You don't play to lose. That's definitely the goal. That's the plan."
But Lakers head coach Luke Walton wasn't as optimistic.
"Right now, I'm hoping [Lonzo] leads us to a couple summer league victories, and we'll take it from there."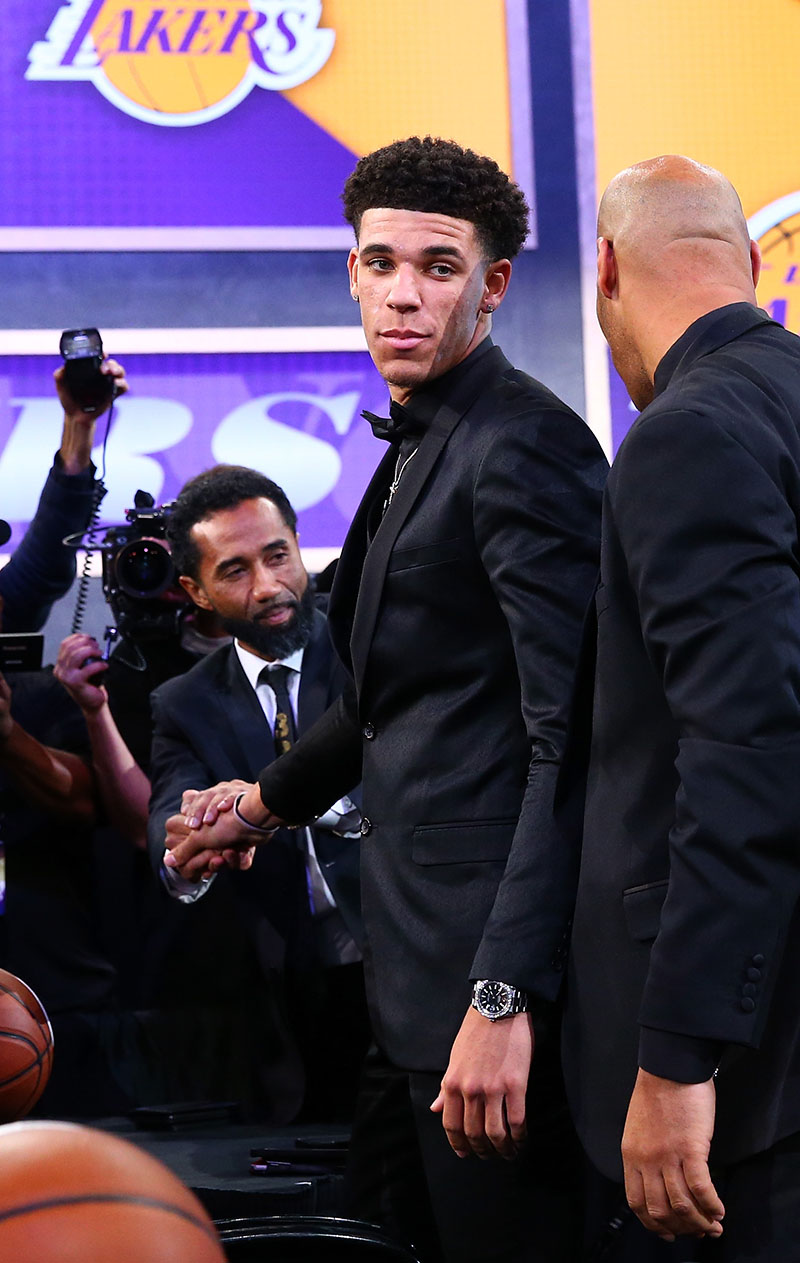 Walton suggested LaVar's comments may put a target on Lonzo's back.
"I think it will make it more challenging, a little bit, but I think every top draft pick that comes in has a target on their back," Walton added. "I had a target on my back from my own teammates because of things my dad said, but it ended up working out."
Markelle Fultz was selected #1 overall by the Philadelphia 76ers. Fultz, 19, averaged 23.2 points, 5.9 assists and 5.7 rebounds a game in his one season at Washington.
And the Boston Celtics selected Duke forward Jayson Tatum with the #3 overall pick.
Photos by Mike Stobe/Getty Images