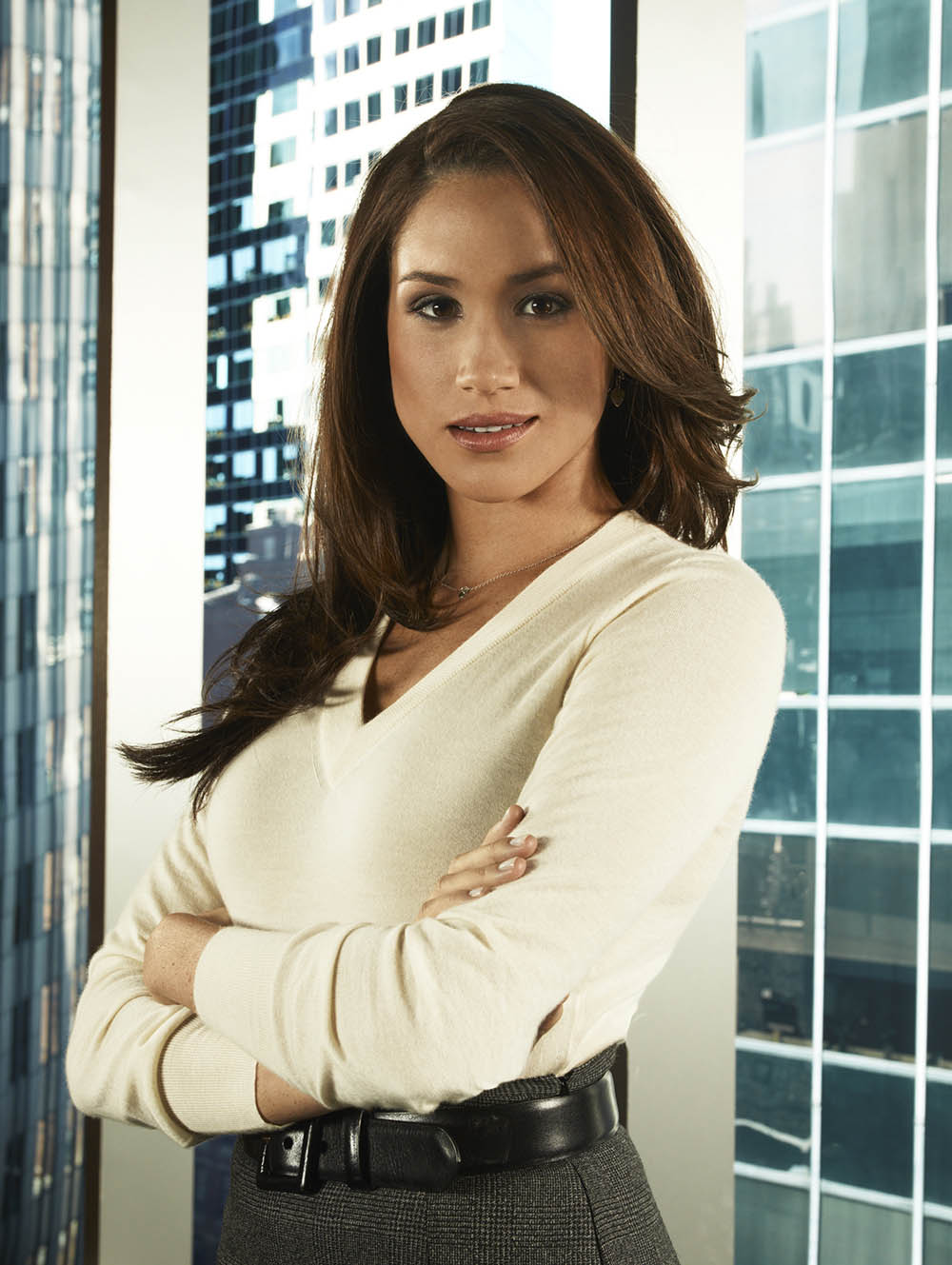 Prince Harry of Wales asked Meghan Markle for her hand in marriage earlier this month. Harry, 33, was reportedly smitten by the 'Suits' star and arranged to meet her in June 2016. They began dating shortly afterward.
1. Meghan is Already Worth Millions
So who is Megan Markle? She's a 36-year-old divorcée with an estimated net worth of $7 million, according to Metro UK.
Markle earned a modest income from her salary of $50,000 per episode as a paralegal for a law firm on Suits.
"Meghan collected $187,000 from Remember Me while she received $171,429 from The Candidate, followed by $153,846 from The Boys and Girls Guide to Getting Down. She takes more than $50 thousand dollars for playing a single episode. Her estimated yearly salary or income is around $450,000, which also includes around $80,000 worth of annual sponsorship/endorsements income," according to KnowNetWorth.com.
2. She Started Her Own Site Called 'The Tig,' & Has Her Own Clothing Line
In 2014, Markle started her own lifestyle website called The Tig, where she shared lifestyle tips. But she shut the website down in order to focus her efforts on being Harry's wife.
3. Her Engagement Ring is Worth $60,000
Prince Harry commissioned Cleave & Company Jewelers to craft a unique engagement ring using stones taken from his late mother Princess Diana's favorite brooch.
According to Heavy.com, the ring "features three stones; the center stone is from Botswana and appears to be about three carats and is cushion cut. There are two stones flanking the center diamond that appear to be about one carat each."
Personal and celebrity jeweler George Khalife told Heavy that a ring like this would retail for around $60,000.
4. Meghan Will Be Worth Many More Millions When She Marries Prince Harry
When his mother Princess Diana died tragically in a car crash in 1997, Harry inherited around $13 million from her estate which was placed into a trust (now worth $53 million). He was given access to the trust when he turned 30. Harry also earns $45,000 a year as a pilot in the British Army Air Corps.
But he rarely touches his personal wealth because all of his expenses are paid for by the Duchy of Cornwall, a private estate overseen by his father, Prince Charles. Since 2011 the account has paid out over $9 million to Prince Harry, his brother Prince William, and William's wife, Kate Middleton.
As Harry's wife, Meghan will also have access to the untold millions contained in that account.
5. Meghan and Prince Harry Reside in His Small Cottage On the Kensington Palace Grounds
Before they tie the knot next spring, Harry's fiancée moved her things into his modest house, called Nottingham Cottage, on the grounds of the Kensington Palace.
The main residents of Kensington Palace (in the main building) are Harry's brother, Prince William, his wife Kate Middleton, and their 2 children Prince George, 4, and Princess Charlotte, 2.
Kensington Palace is one of the largest private homes in the world at just over 484,000 square feet!
But Meghan and Harry's modest digs, the 2-bedroom Nottingham Cottage, sits at the back of the property and is only 1,324 square feet. That's about the size of a large 1 bedroom apartment in Atlanta.
Prince William and Kate formerly resided in Nottingham Cottage until they moved into the big house where they are raising their family.
But Harry and Meghan are expected to live in their cramped quarters for years.
Kensington Palace is just a short jog from Buckingham Palace, the official residence of Queen Elizabeth and her throne.
Photos by Mike Hewitt/Getty Images (Kensington Palace)