Ray J and Princess Love are expecting a baby. But is Princess Love really pregnant or is her sister-in-law Brandy Norwood really carrying their baby?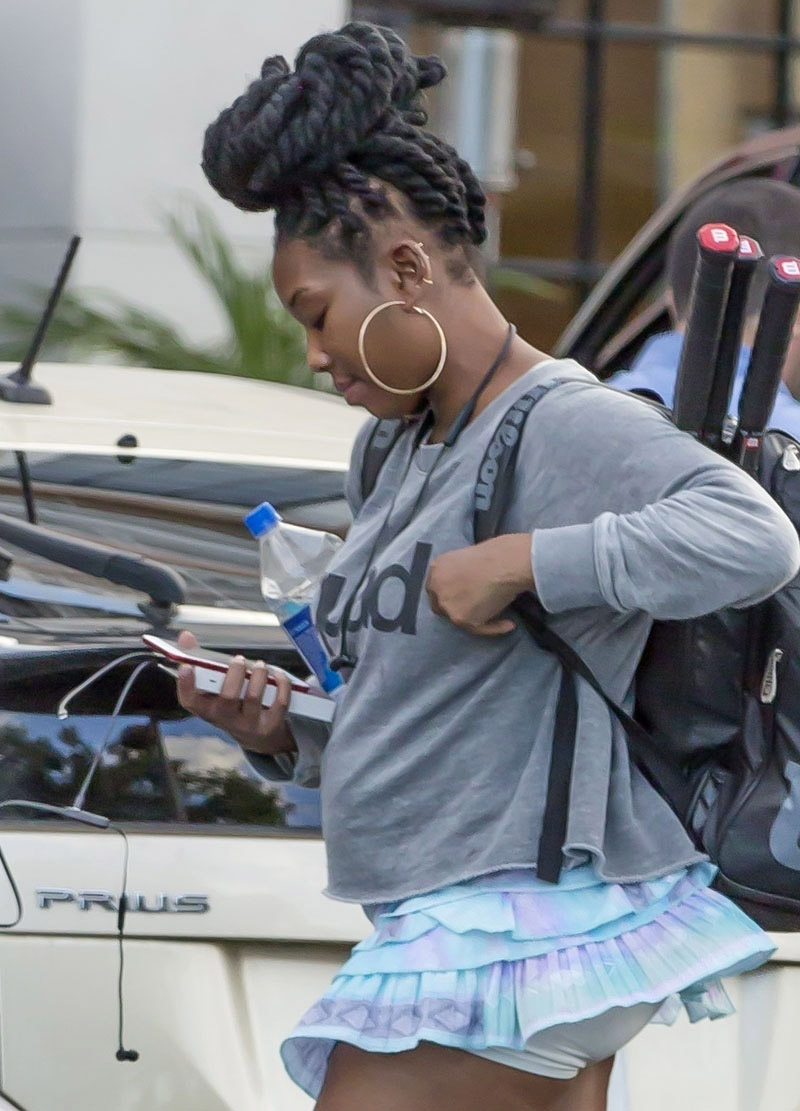 Brandy, 38, has gone to great lengths to conceal her own pregnancy. The only thing that makes sense is she's carrying Princess Love's baby.
Ray J and Princess shared their fertility problems on social media and reality TV.
The 36-year-old singer announced his wife's pregnancy as a guest co-host on The Real on Monday, Nov. 27.
"Princess and I are expecting," he said.
"I don't know the process of it — when it actually happened, what night — but it was special because we was trying for a while," said Ray J, who gained fame as a p0rn star with co-star Kim Kardashian in 2003.
But the whispers that his sister is expecting his wife's baby got even louder.
Princess Love took to Instagram.com to post a photo of her small baby bump.
"It's such a blessing from God to be able to carry our child," she wrote. "We kept this to ourselves until after the first trimester because it's bad luck to announce too early. But we're so proud to share this journey with you guys. Thank you for all of the love and prayers."