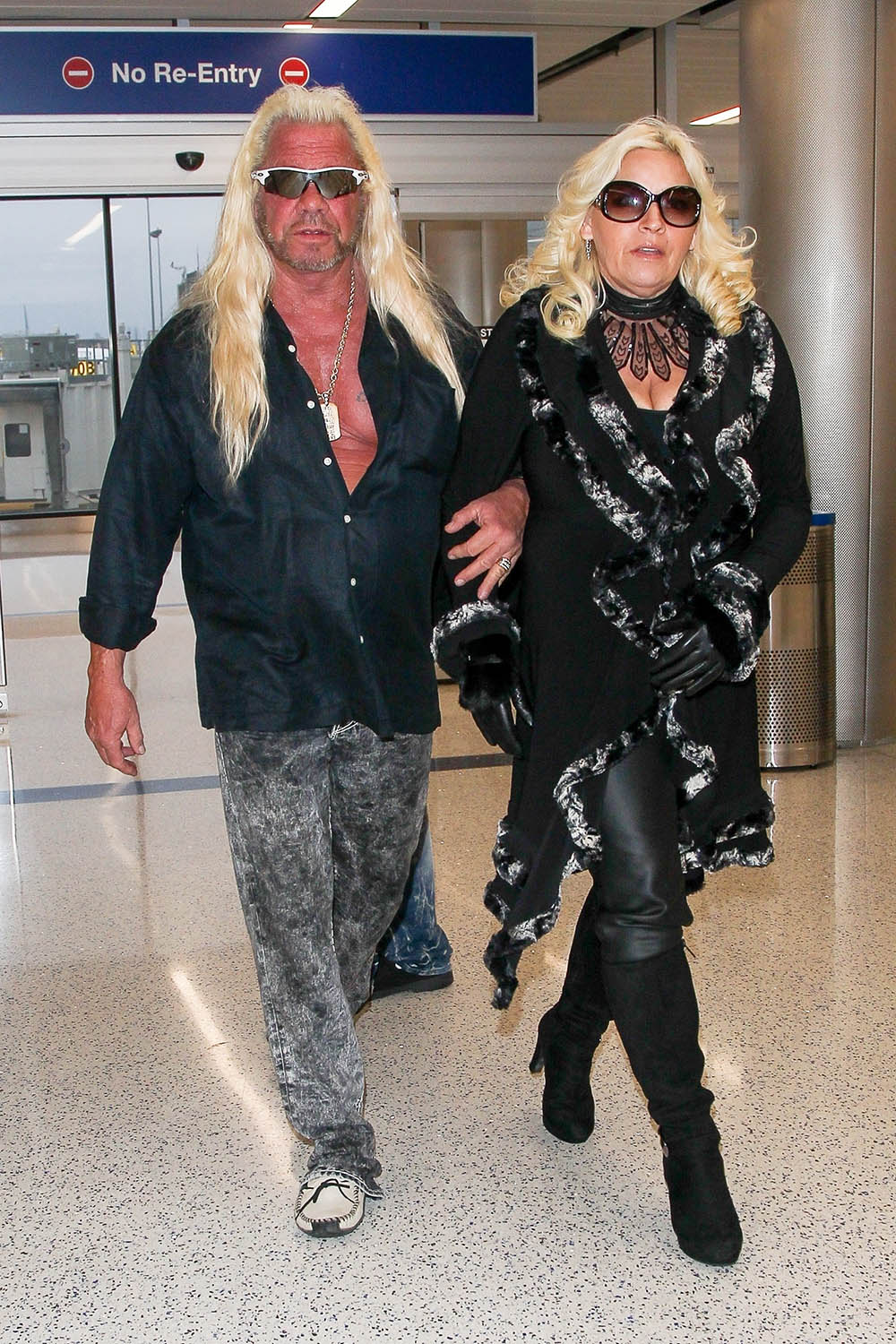 Dog the Bounty Hunter and his wife Beth Chapman, who was diagnosed with stage 2 throat cancer, were spotted arriving at LAX airport on Sunday. Beth, 49, and her husband Duane "the Dog" Chapman, 64, return to television in a new documentary.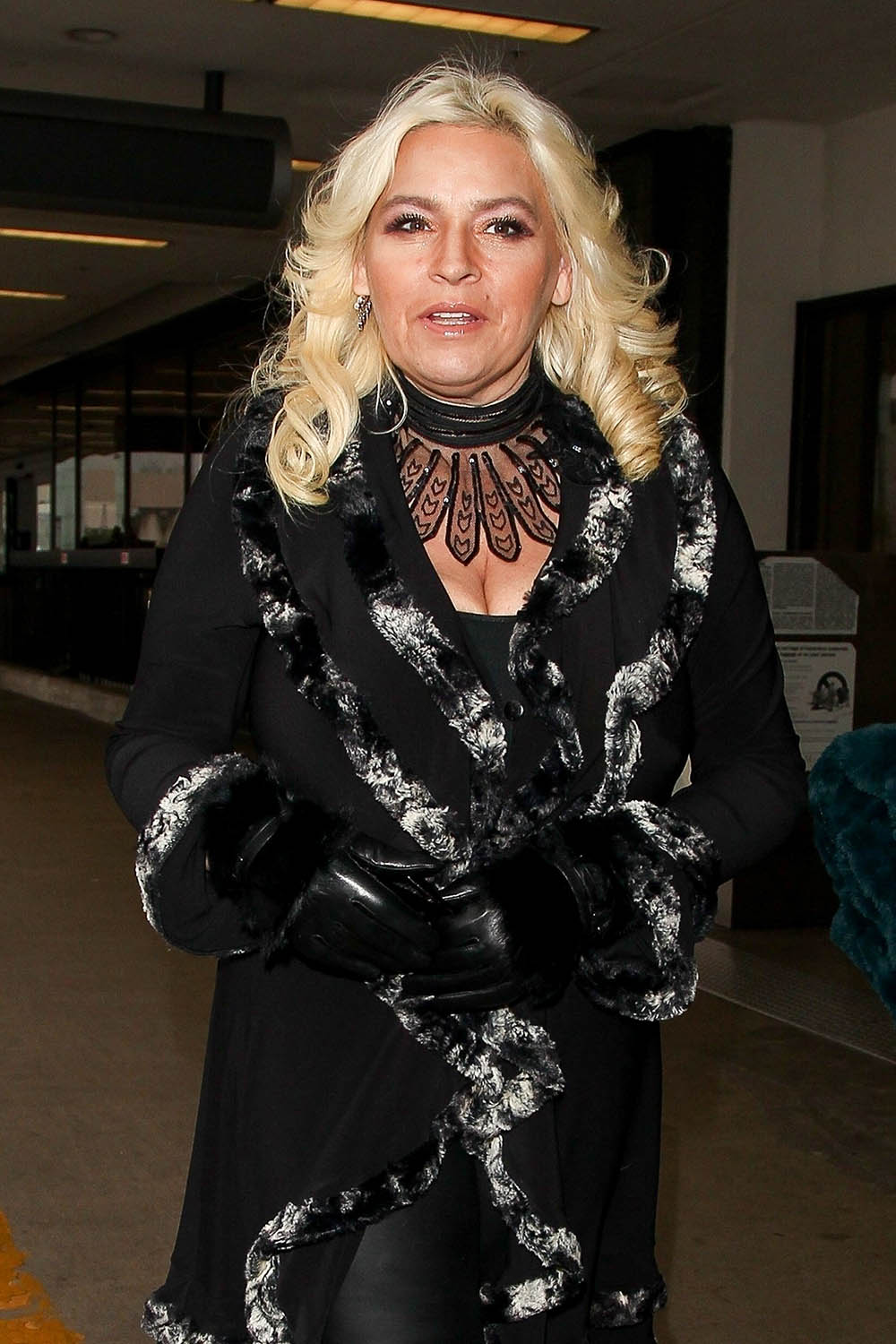 Dog and Beth document her cancer journey from diagnosis to surgery in a two-hour A&E special titled "Dog and Beth: Fight of Their Lives."
Beth, who is in Los Angeles to continue radiation treatments, told Fox News, "We just share everything with our fans. And this wasn't something that you could keep secret. It wasn't going to be an easy battle by any means."
"You don't cope with it. You face it," said Dog, who added, "Faith is probably the number one thing in our lives, no matter what we're faced with. Through this cancer episode, we had to drum up as much faith as we could. And the bible talks about having faith as small as a mustard seed. And that's not much… And I thank God that we had at least that much faith to get her through that.
Photos by BJJ / BACKGRID