Rapper Cardi B is going ahead with plans for her quickie wedding to rapper Offset, despite the industry doubters who believe her engagement is fake.
The Bronx native is struggling to find a top tier designer to create her wedding gown.
Like so many B- and C-list celebrities, Cardi is turning to a Project Runway star to design her wedding dress, because other designers are refusing to take her calls.
"I have Christian Serano in mind," she tells Extra TV.
The 25-year-old rapper, whose real name is Belcalis Almanzar, tells Us Weekly that she was surprised when Offset presented a whopping eight-carat diamond ring to her when the two performed at Power 99's Powerhouse concert in Philadelphia last weekend.
"I couldn't believe it. I froze and all I could do was look at that motherf–king ring, like really looking at that huge rock, speechless."
"(I thought) 'Is that real? Is that even a real f–king rock?' That s–t is real, cause I know it is because he got it from my jeweler and I just f–king love him so much. He's finally locking me in and I feel like I really locked him in."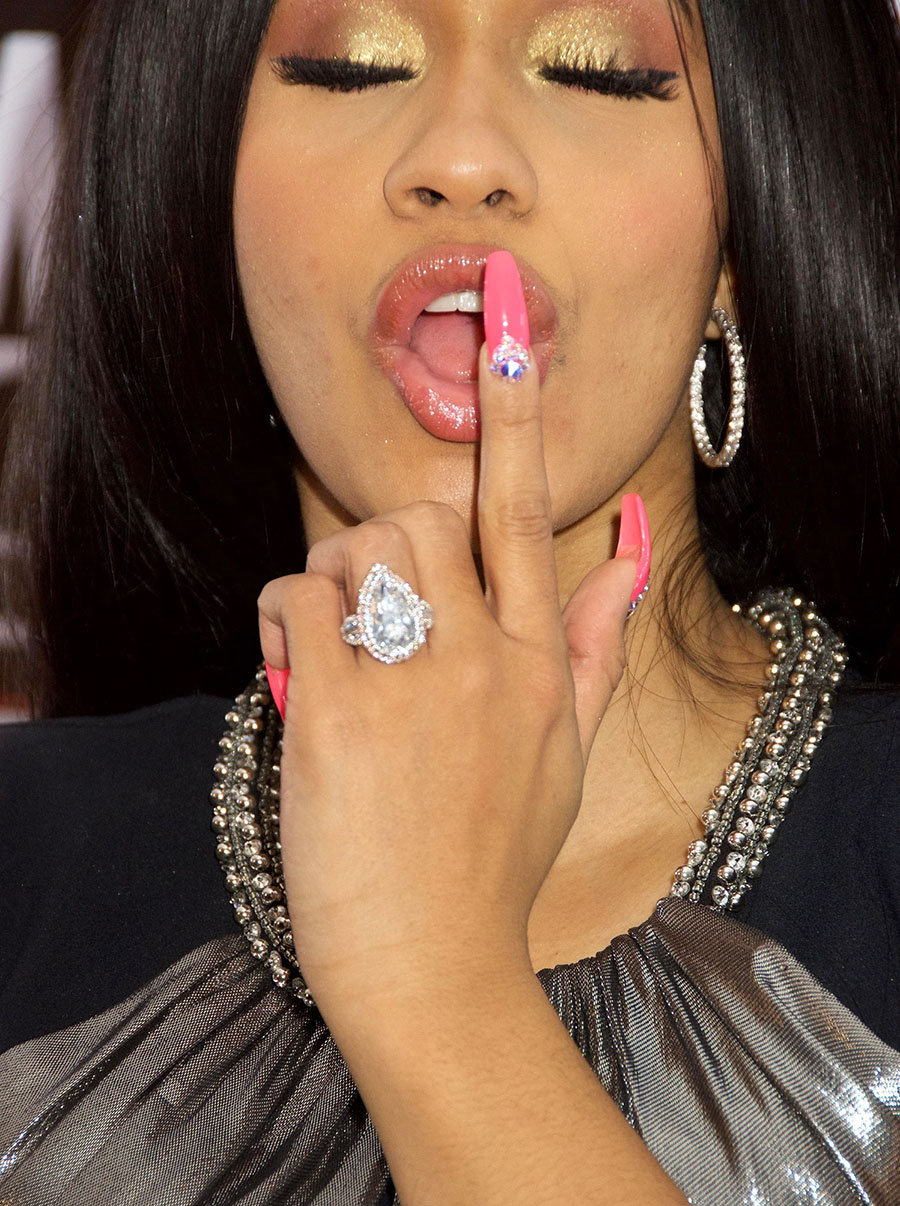 SEE ALSO: Cardi B Cancels Gigs to Get Pregnant by Offset

Cardi said she often fantasized about her dream wedding when she was young.
"I always just used to tell myself, 'I want all red bandanas and gang s–t', but now it is, like, real and it's going to be a real big event and a big wedding," she said. "So I really have to plan out, like, every detail. It's not just something I can pull together in a week or two."
Cardi and Offset, whose real name is Kiari Cephus, have dated for a few months. He has three children by as many women.
Photos by MediaPunch / BACKGRID, Getty Images