Lamar Odom embarrassed his children again by making a drunken spectacle of himself in a Hollywood nightclub early Sunday.
The 38-year-old former Lakers star got a little tipsy while partying with friends at the popular Bootsy Bellows nightclub.
Gossip webloid TMZ posted a video of Odom falling down drunk in the VIP area. At 6'8", that's a long way down. Club security rushed to gather him off the floor.
Odom's spokesperson issued a statement to E News, saying "Lamar is doing well."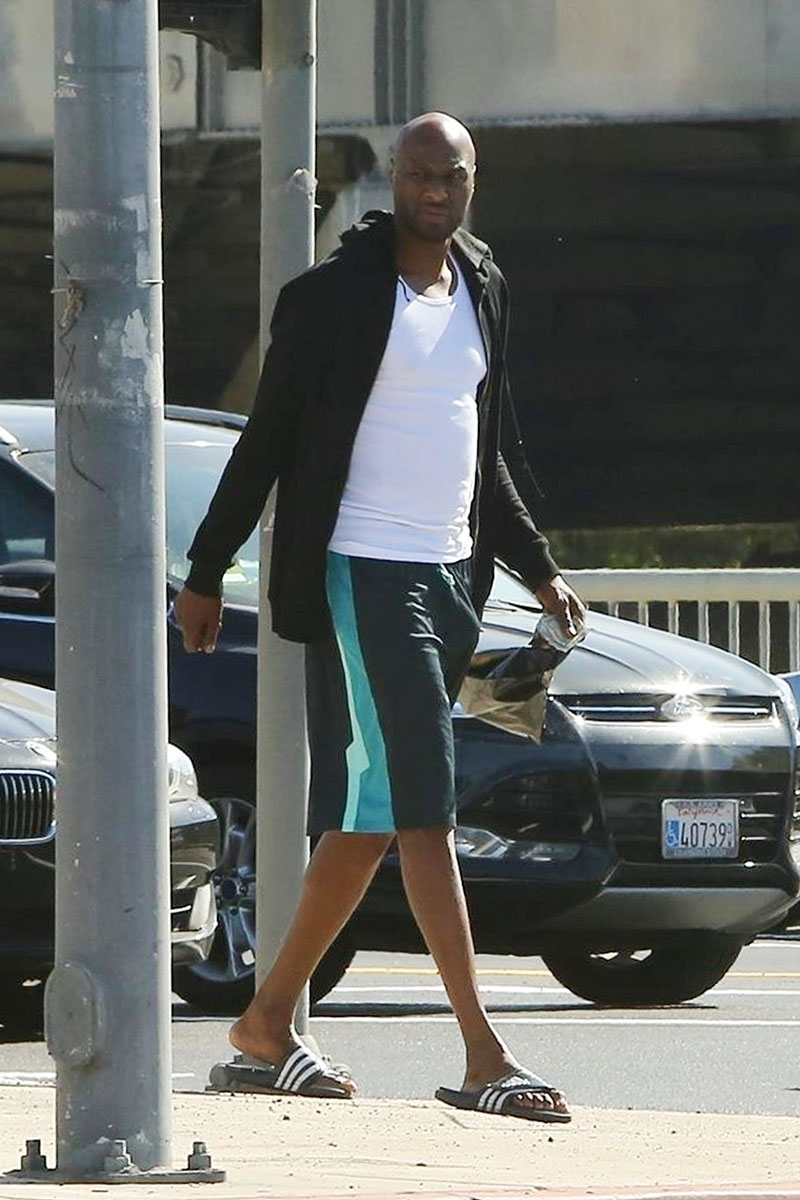 The spokesperson blamed Odom's fainting spell on the typical Hollywood affliction "dehydration".
The spokesperson continued, "He was dehydrated and had been in an intense workout earlier in the day. It was also very hot in the club."
A nightclub source tells E! News, "Security said he just slipped and fell as people were leaving the nightclub.
Odom was spotted a day earlier making a trip on foot to the liquor store near his house.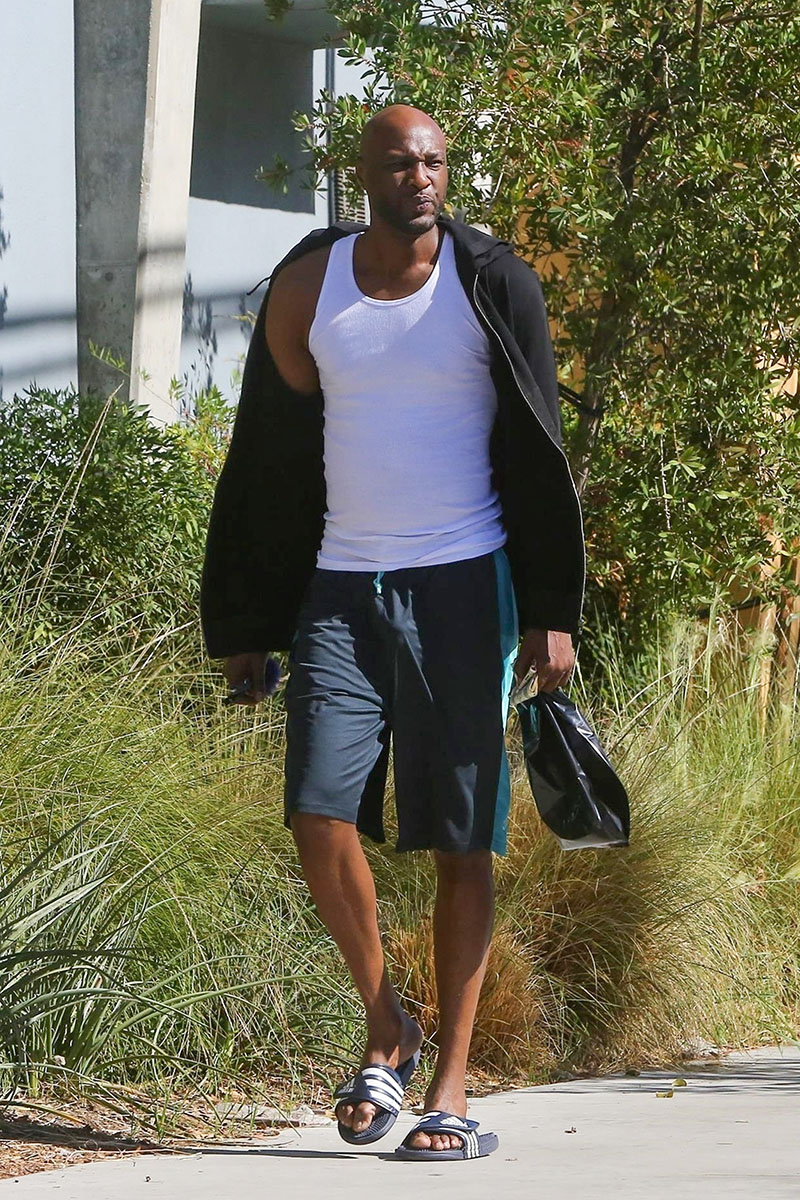 Photos by DUNKIND / BACKGRID, Neilson Barnard/Getty Images