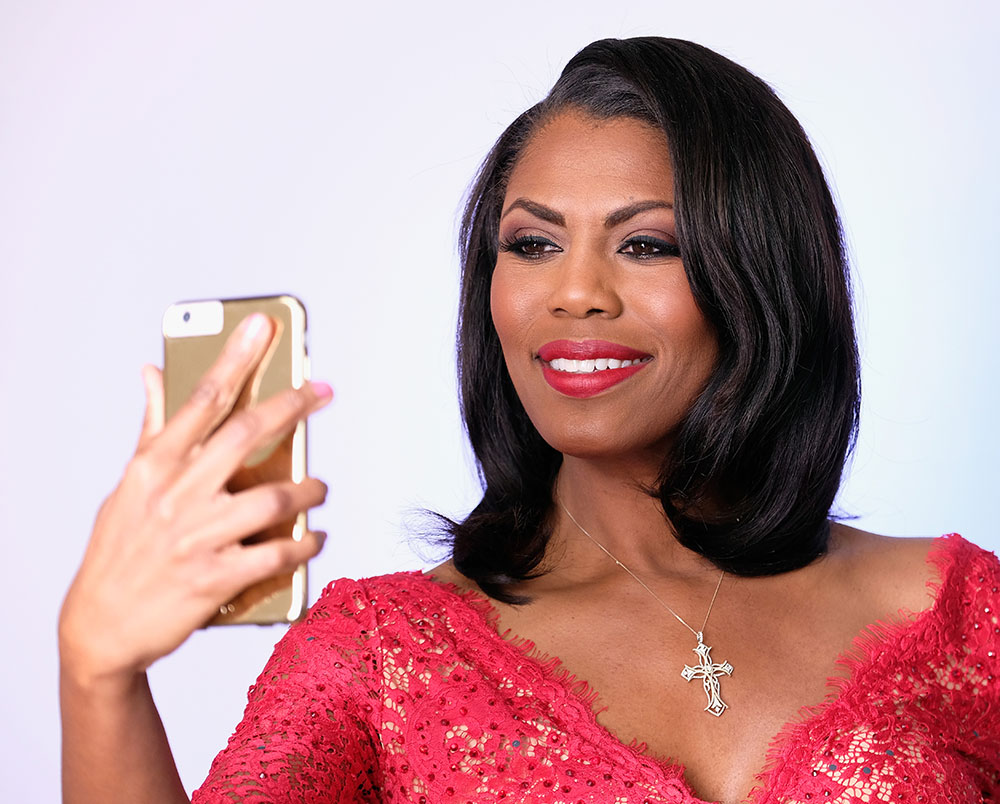 According to published reports, Omarosa Manigault-Newman was fired from her position as White House Director of communications for the Office of Public Liaison on Tuesday.
Conflicting reports say she handed in her resignation on her 1-year anniversary with the Trump administration, but others dispute that.
Omarrosa reportedly told sources she had enough after President Trump supported Roy Moore in the Alabama special election.
NY Times reporter Yarmiche Alcindor tweeted:
"On Omarosa's exit: I just talked to sources who tell me Omarosa was let go yesterday and that she was escorted off of the White House grounds by security. They say she is now calling friends saying that she left voluntarily because her year anniversary was coming up."
CNN contributor April Ryan that tweeted sources told her Omarosa turned the air blue with vulgar language as she was escorted off the White House grounds by security.
Ryan said Omarosa was terminated by General John Kelly, White House Chief of Staff.
"Sources say General Kelly did the firing and Omarosa is alleged to have acted very vulgar and cursed a lot and said she helped elect President Trump. The word is a General Kelly had it and got rid of her."
The White House issued a statement:
"Omarosa Manigault Newman resigned yesterday to pursue other opportunities. Her departure will not be effective until January 20, 2018. We wish her the best in future endeavors and are grateful for her service."
Washington insiders say Omarosa's West Wing bridal photo shoot, which was not authorized, did not win her any favors with her boss.
According to Politico.com, earlier this year, Omarosa invited her 39-person bridal party to the West Wing for an impromptu photo shoot that caught everyone off guard.