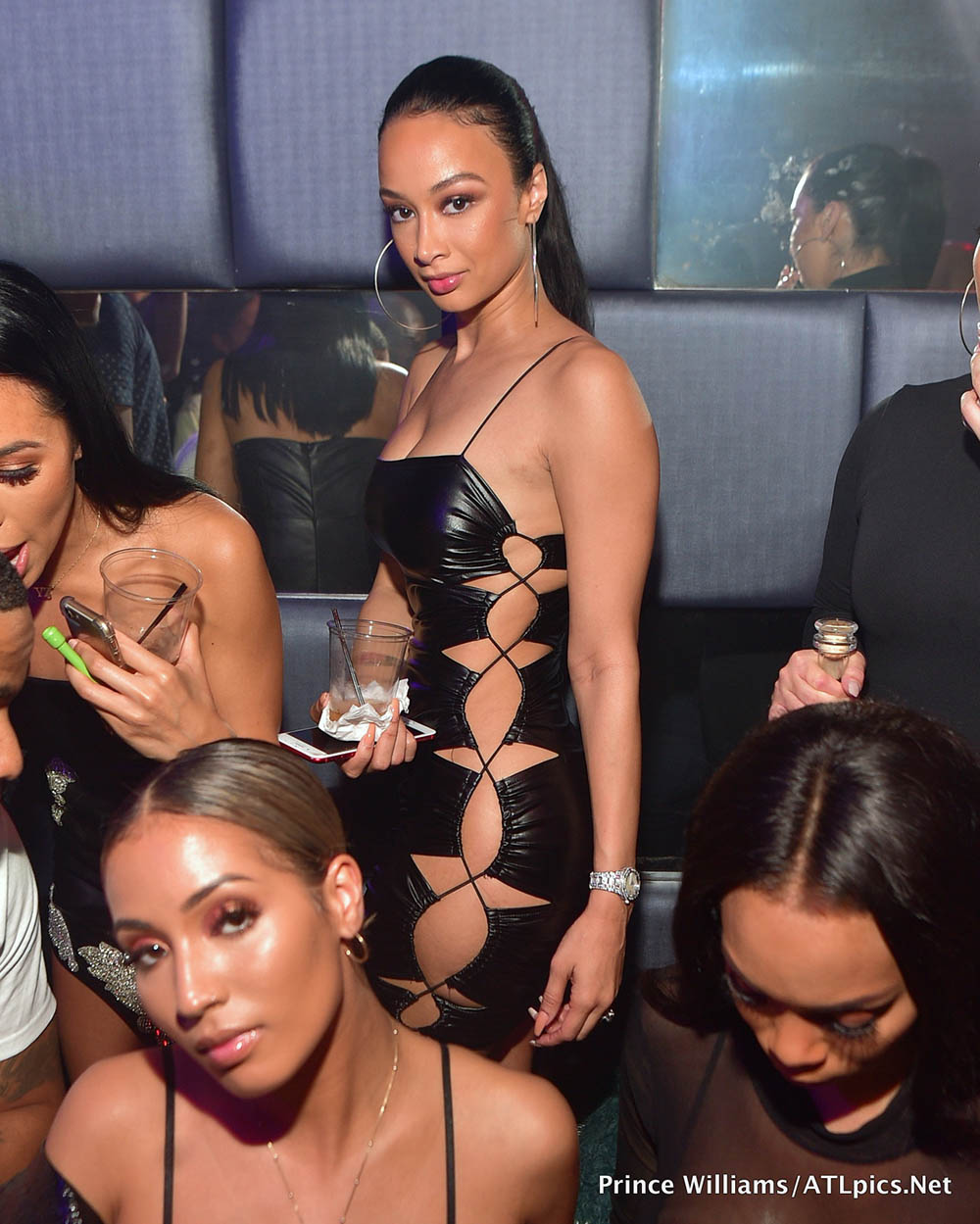 On Saturday, reality TV star Draya Michele, actor Quincy Brown (Star), and Sean Combs' firstborn son Justin Combs made a little extra cash hosting Draya's birthday party at Mr. Rugg's SL Lounge in Atlanta.
Draya, who turns 33 today, is best known for her 5-year stint on Basketball Wives: L.A., even though she wasn't actually married to a basketball player.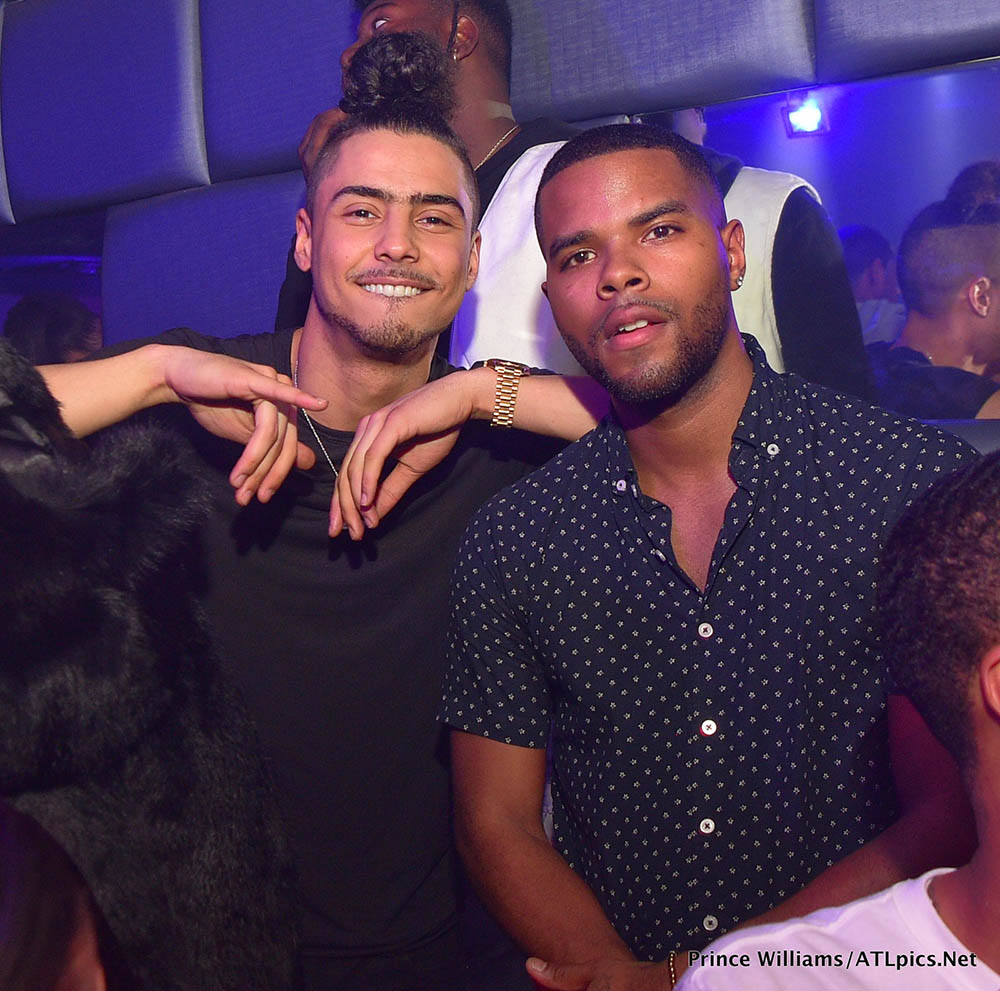 Quincy Brown, pictured left with a friend, is cast on Fox Network's music drama Star, which is filmed here in Atlanta. Quincy, 27, is the son of old skool crooner Al B. Sure and former model Kim Porter, who went on to bear 3 children for the music mogul.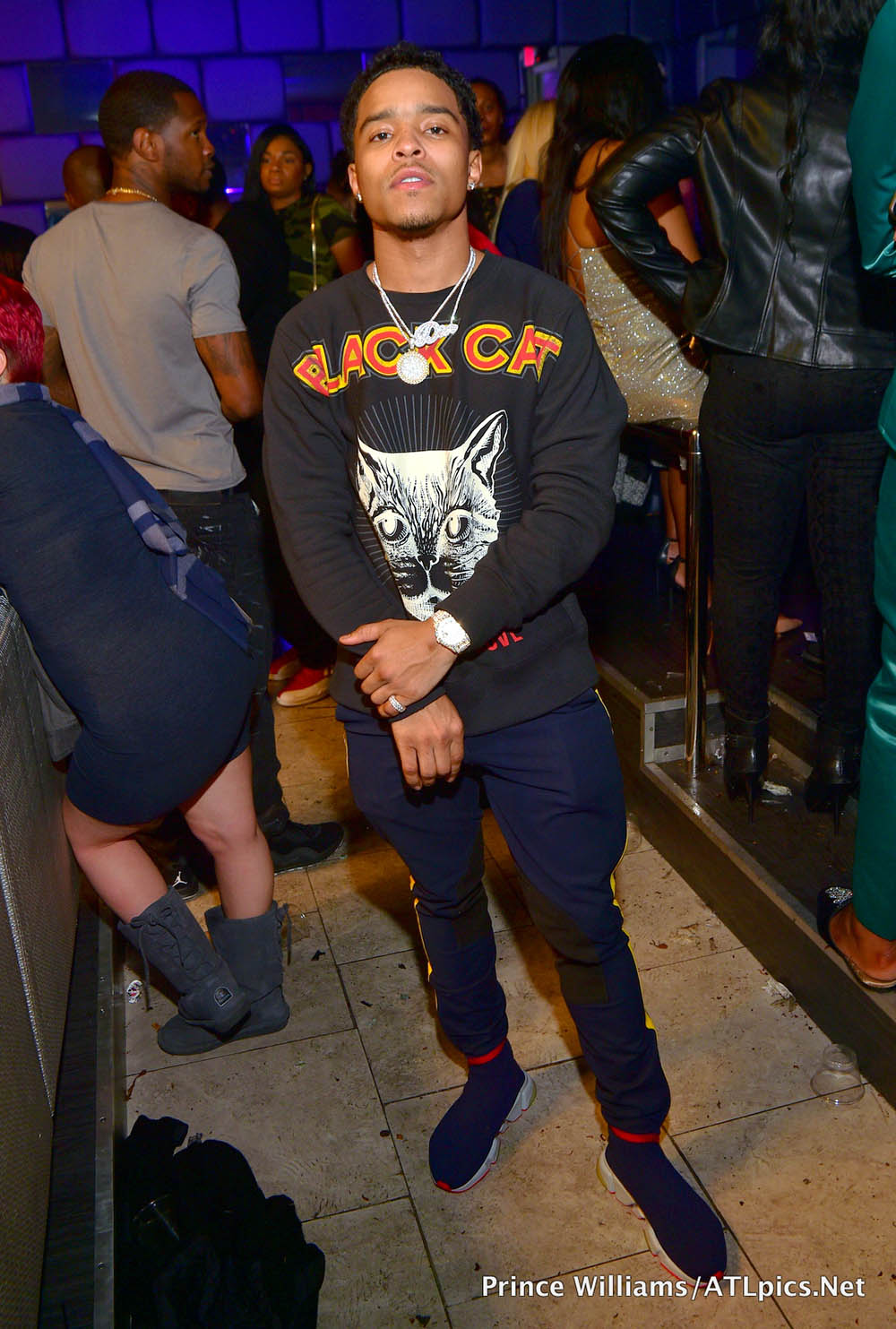 Justin has ties to Atlanta: his father named the now-defunct Justin's Restaurant on Peachtree Road in Buckhead after him.
Photos by Prince Williams/ATLPics.net