Rap superstars Young Thug left, and Future Hendrix, right, attended a private "Breakfast With 5AM" meet and greet in support of New Interscope Records artist 5AM (wearing red jacket).
5AM is a music producer-turned-vocalist who is best known for his Puffy-inspired track, "New Diddy", released in 2017.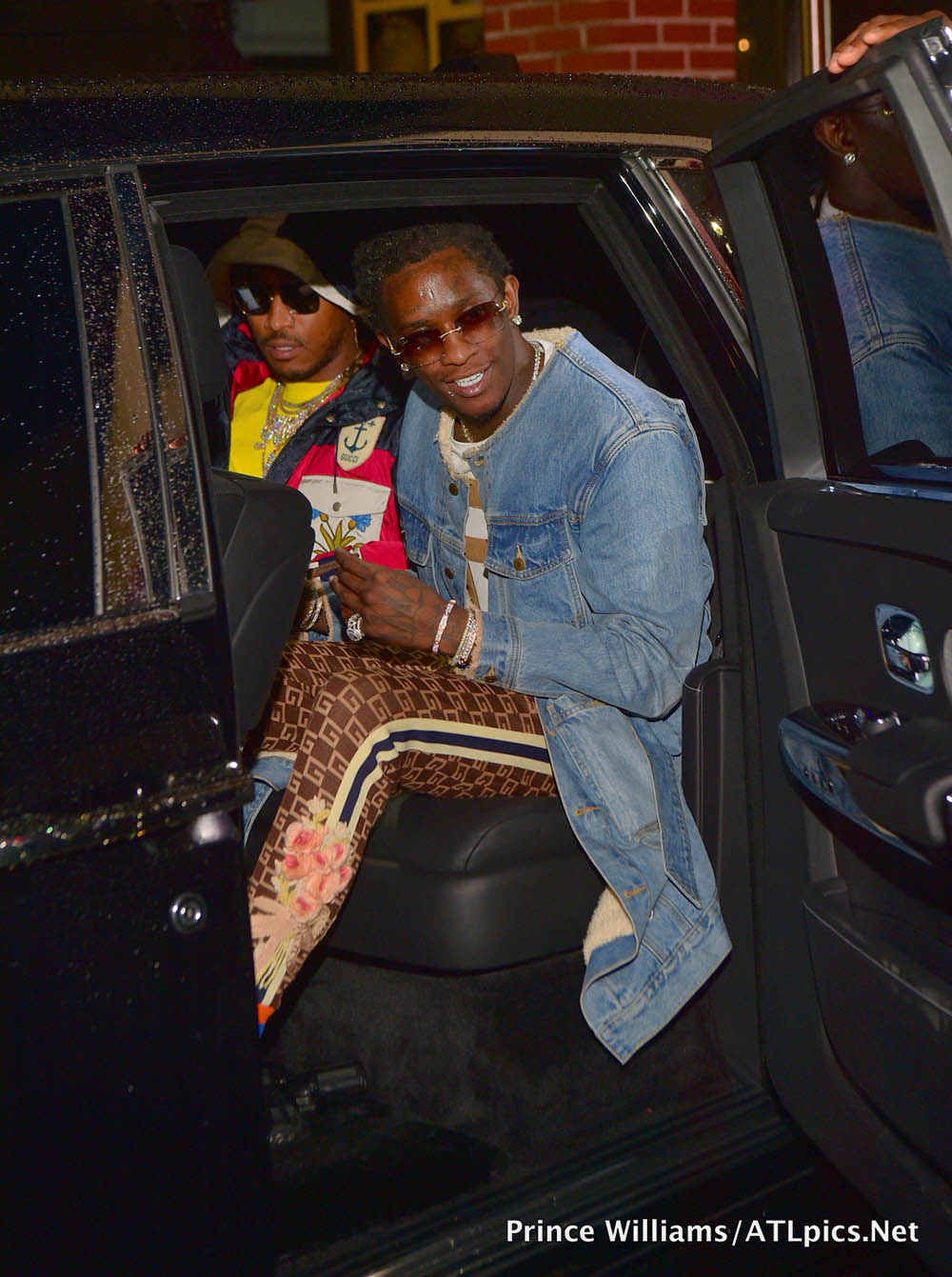 Best buddies Future and Young Thug arrived together in a chauffeured limousine. Both men were dressed to impress in head-to-toe mismatched Gucci and Fendi gear.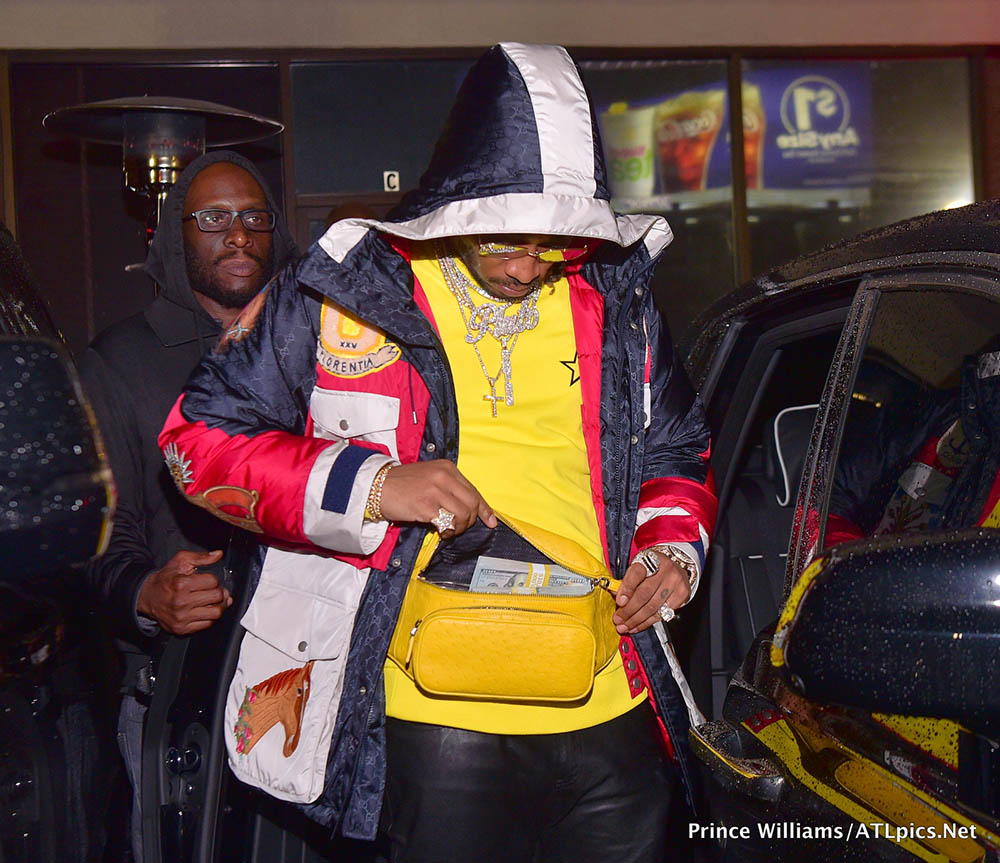 Future never leaves home without a stack of hundreds (in case of emergency).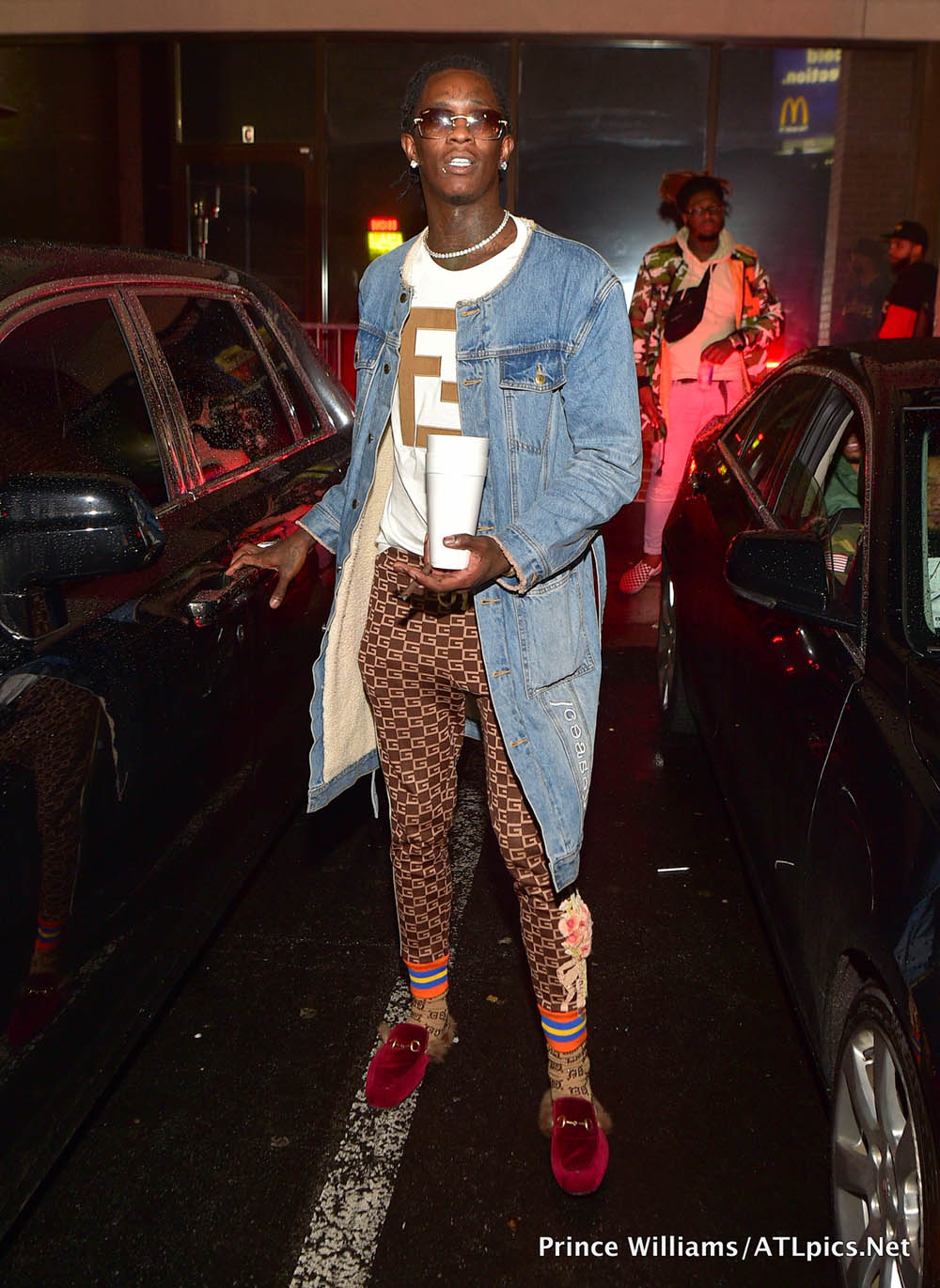 Unfortunately, Future's pal Young Thug is being sued (again) by an investment group in Atlanta who fronted him the cash to pay for that flashy 11,000 sq. ft. mansion he is leasing in Buckhead.
Court documents obtained by The Blast shows Thugger owes Heritage Select Homes $2.2 million after defaulting on the terms of his loan.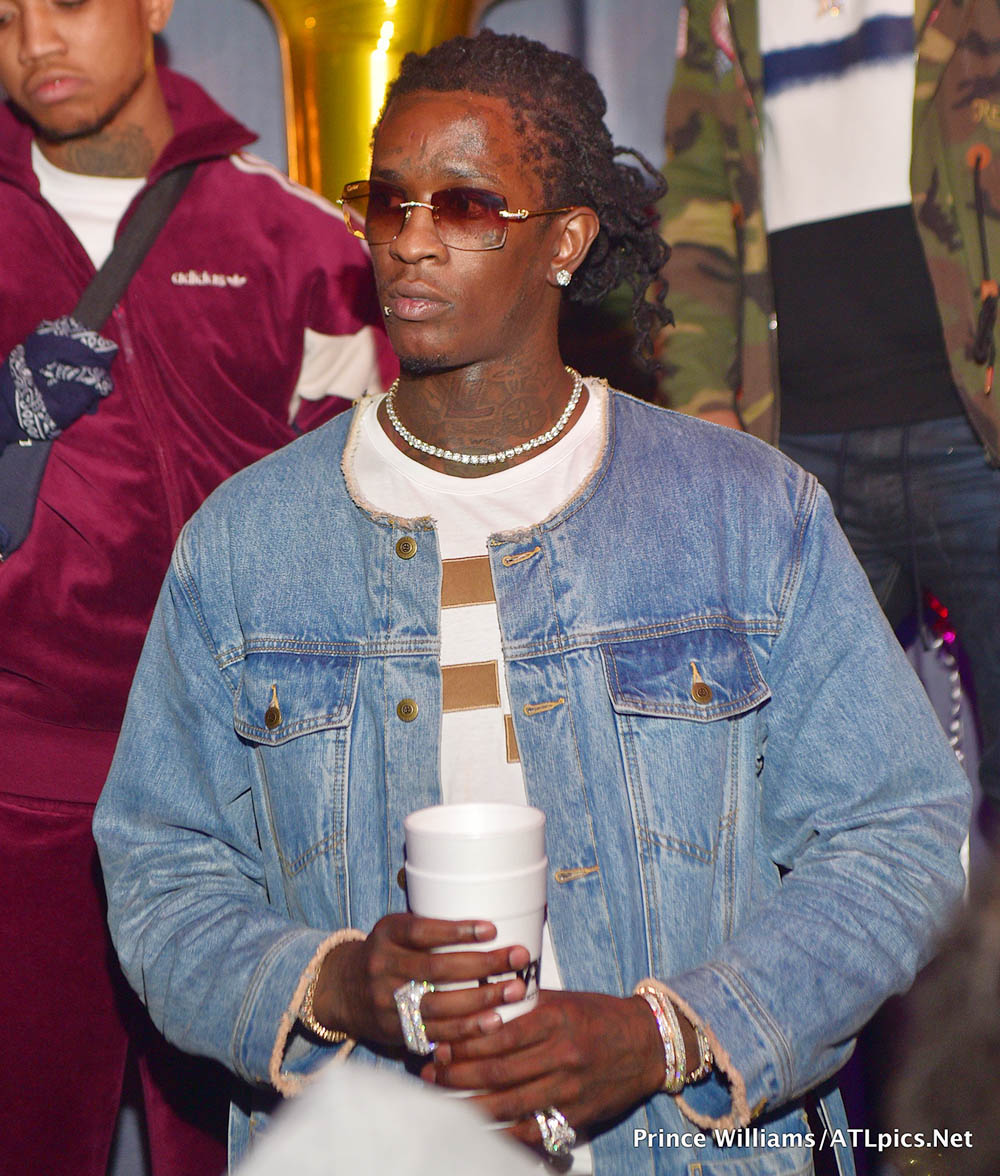 The troubled rapper claims he shouldn't have to pay back the money for the 6-bedroom, 11-bathroom mansion because he claims the investment group conspired to sell him a mansion that was falling apart.
According to The Blast, Thug made "a few small payments" before the big ballon payment came due in March of 2017. He missed the March deadline.
In his response, Thugger claims Heritage Homes knew the mansion's foundation was damaged and the roof leaked, in addition to the mold in the basement below the indoor pool.
Thug says he wants the lawsuit dismissed so he can reside in the mansion free of charge.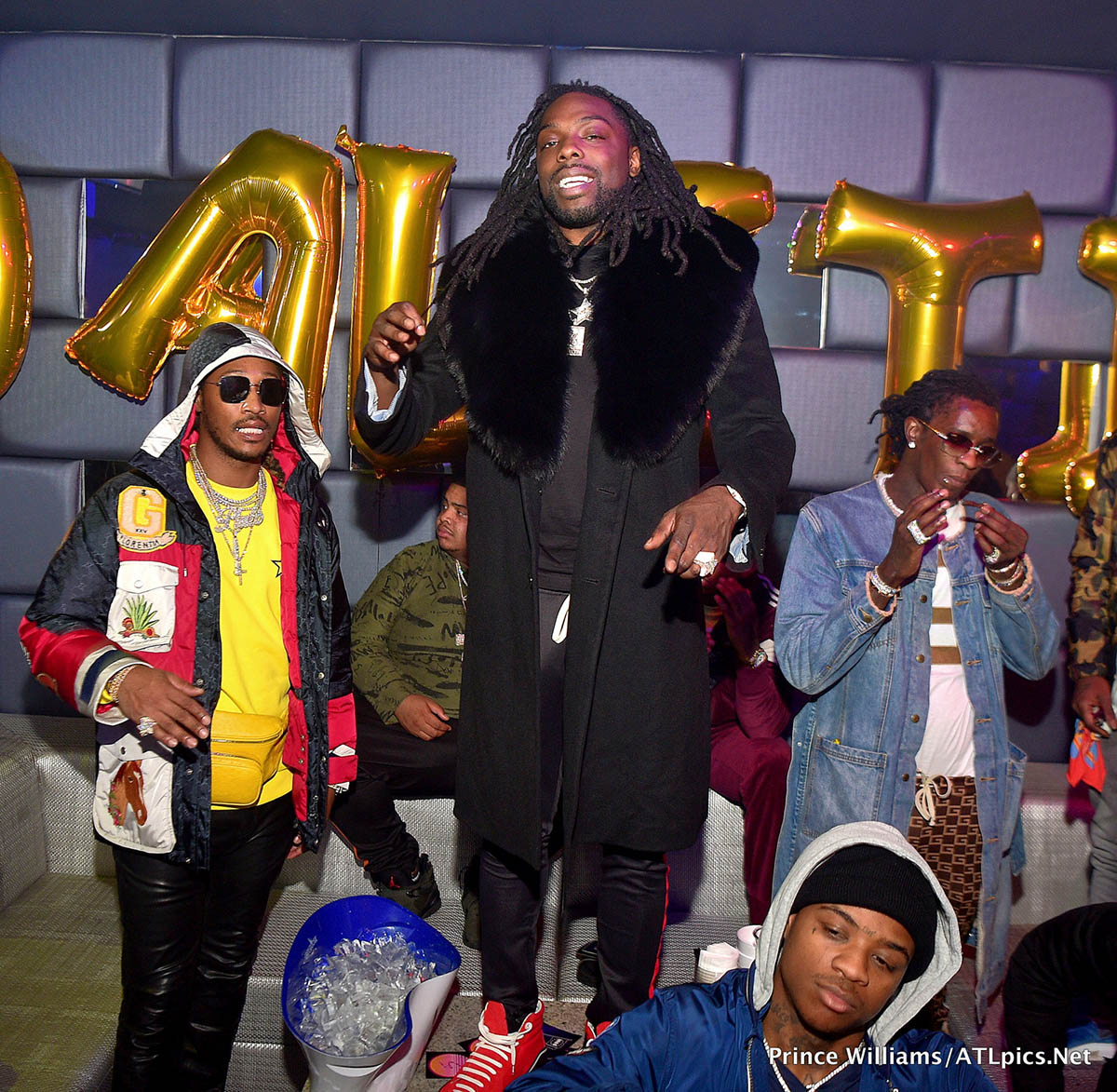 Rapper Young Scooter also came through to show support for 5am.
Photos by Prince Williams/ATLPics.net