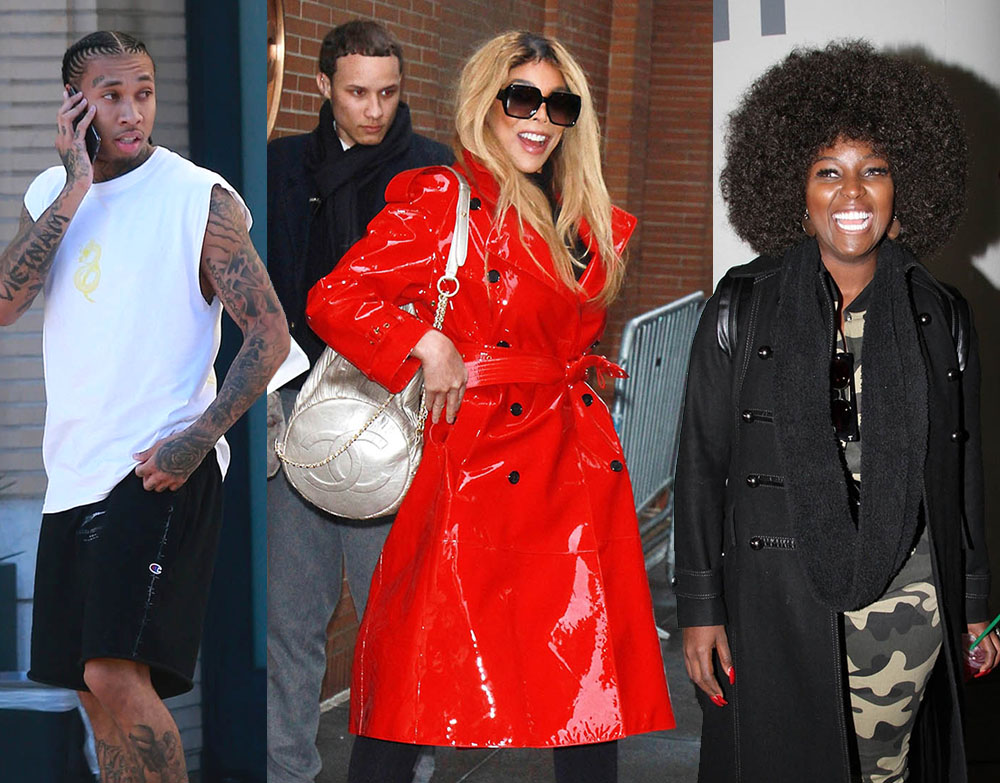 Tyga, Wendy Williams and Love and Hip Hop: Miami star Amara La Negra were spotted out and about on Thursday and Friday. Amara, pictured far right, touched down at LAX airport and smiled from ear-to-ear as she got a warm welcome from fans and paparazzi that recognized her signature afro wig.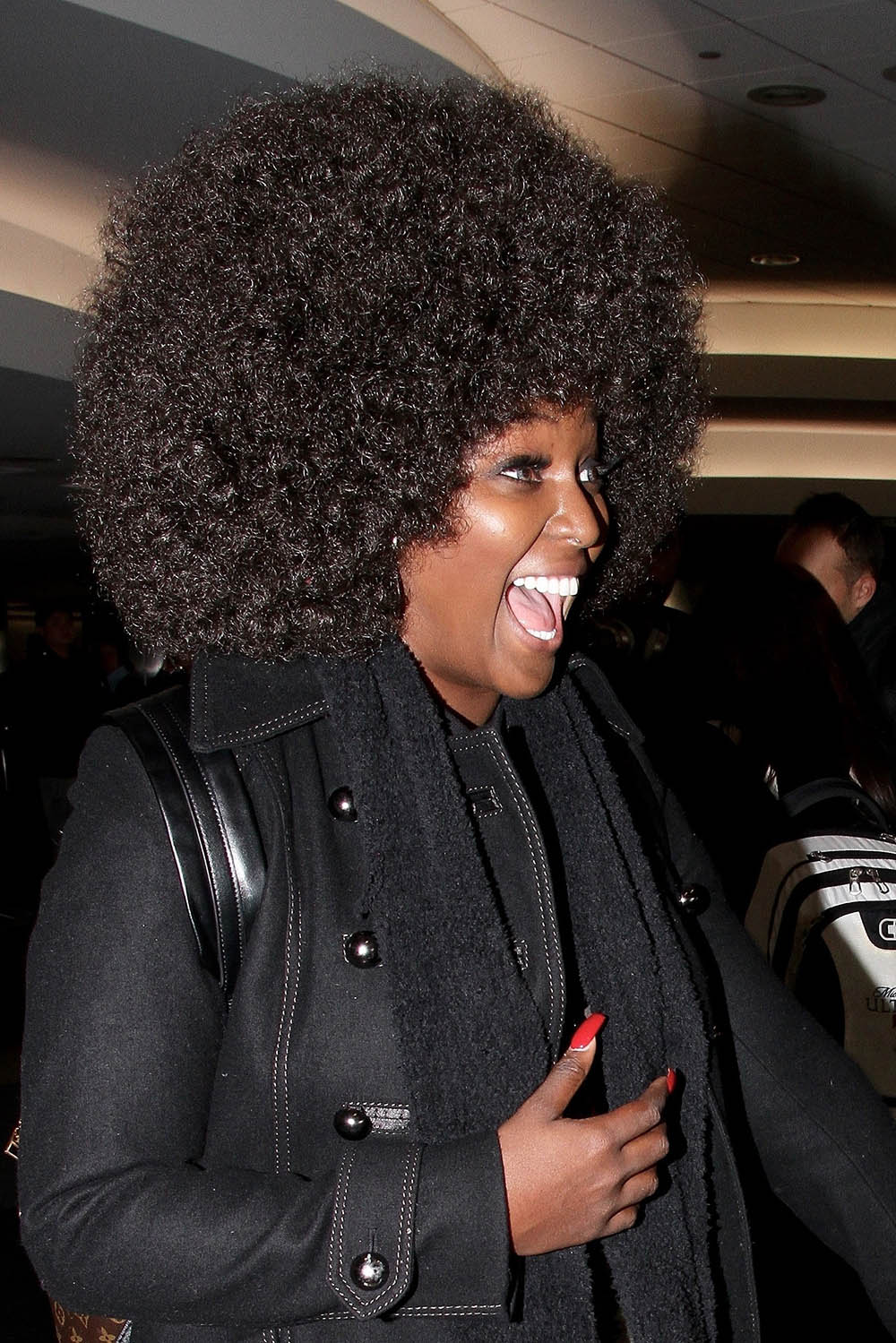 Amara, a 27-year-old Dominican, caught flack from black Americans who objected to her saying her afro blow out wig was real. Her co-star, Young Hollywood, got death threats after he suggested she take off the wig and switch up her style to look more like American singer Beyonce Knowles.
Photos by Shotgetter / BACKGRID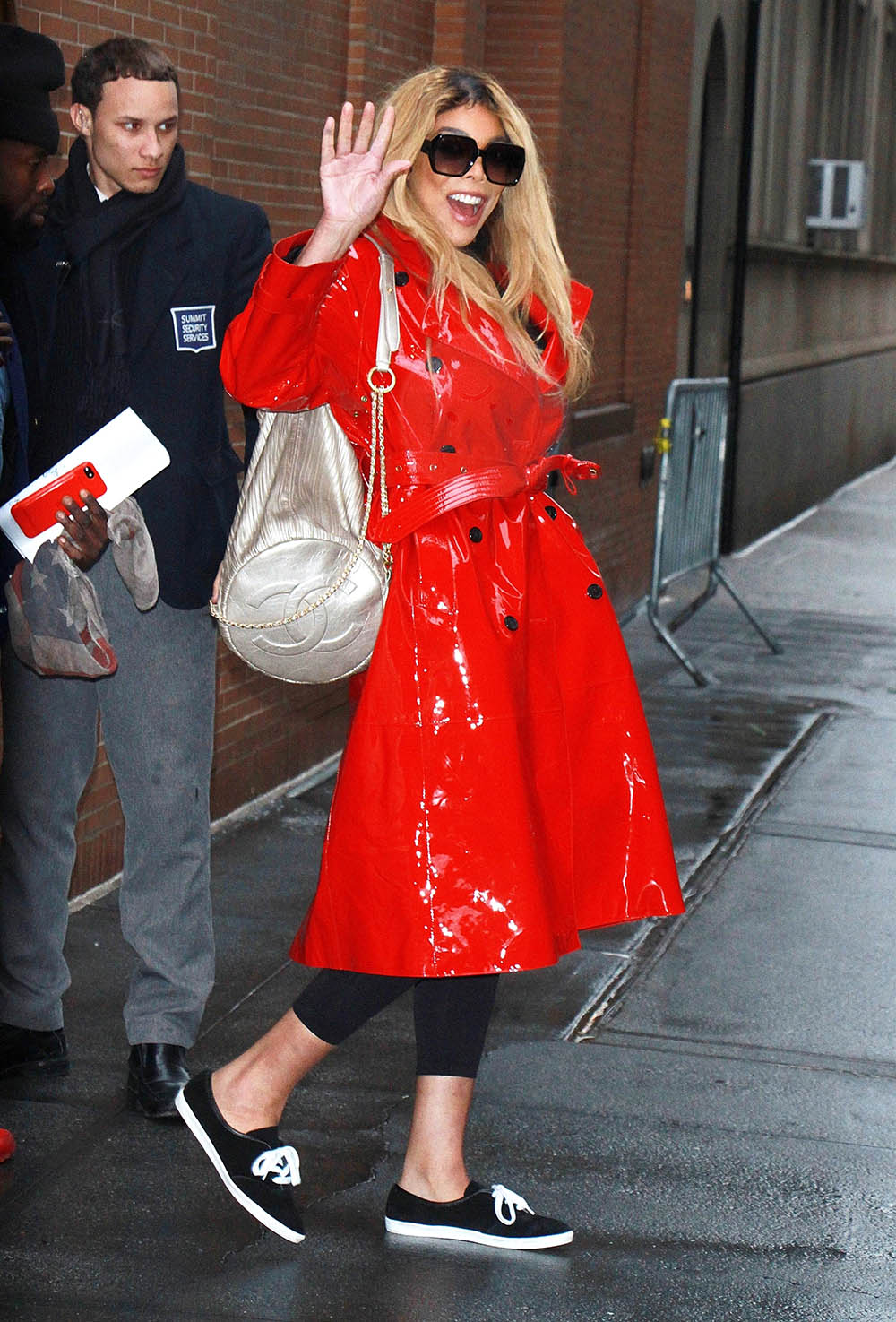 Wendy Williams was seen departing ABC studios after her appearance on The View in New York City on Friday. Ms. Williams wore a vibrant red vinyl trench coat and black boat shoes.
Photos by MediaPunch / BACKGRID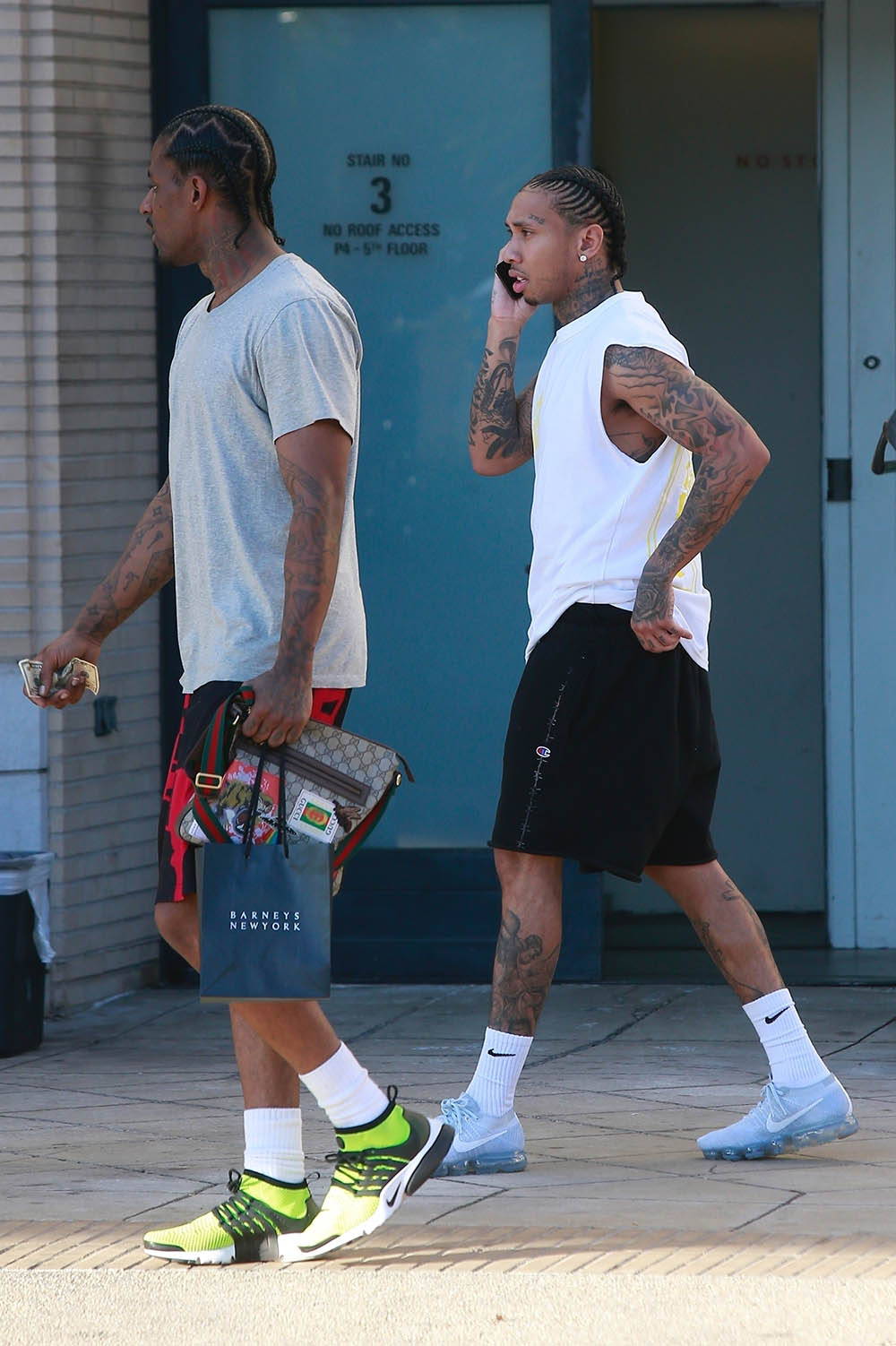 Tyga, right, looked casual as he left Barneys New York after a day of shopping in Beverly Hills with a homie on Thursday. Tyga wore freshly braided cornrows, a sleeveless white t-shirt, black Champion shorts, and Nike socks and sneakers.
Photos by Bruce/Javiles / BACKGRID