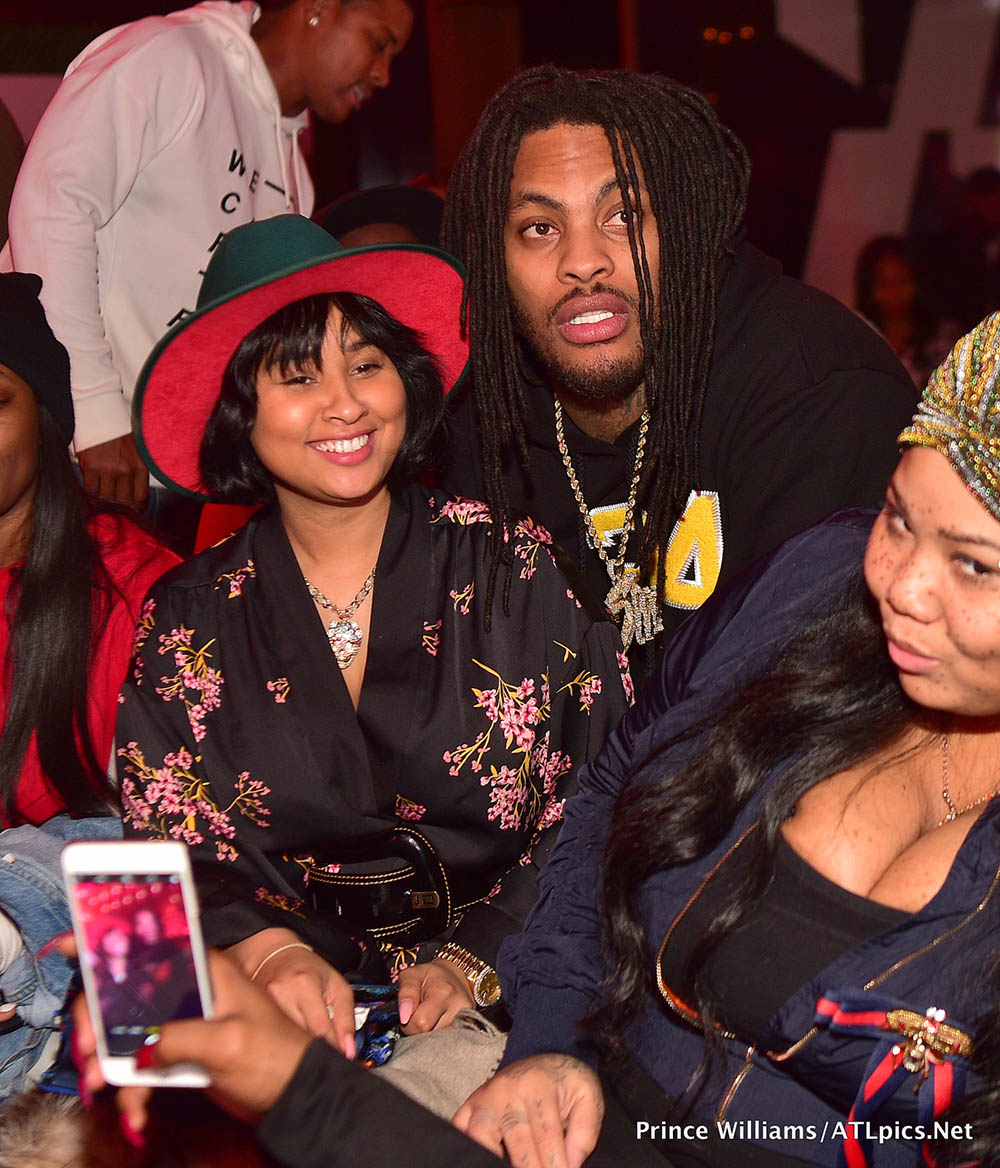 Rapper Waka Flocka and his lovely wife Tammy Rivera, both 31, were spotted at the Georgia vs Alabama mythical national championship watch party at the Gold Room in Atlanta on Monday. Unfortunately the Bulldogs lost to the Crimson Tide in overtime. Tammy's fans are buzzing that she picked up some weight over the holidays. A source close to the family told Sandrarose.com that Tammy, who is a mom of one, is not pregnant with husband Waka's baby. The source said Tammy often picks up weight over the holidays.
Photos by Prince Williams/ATLPics.net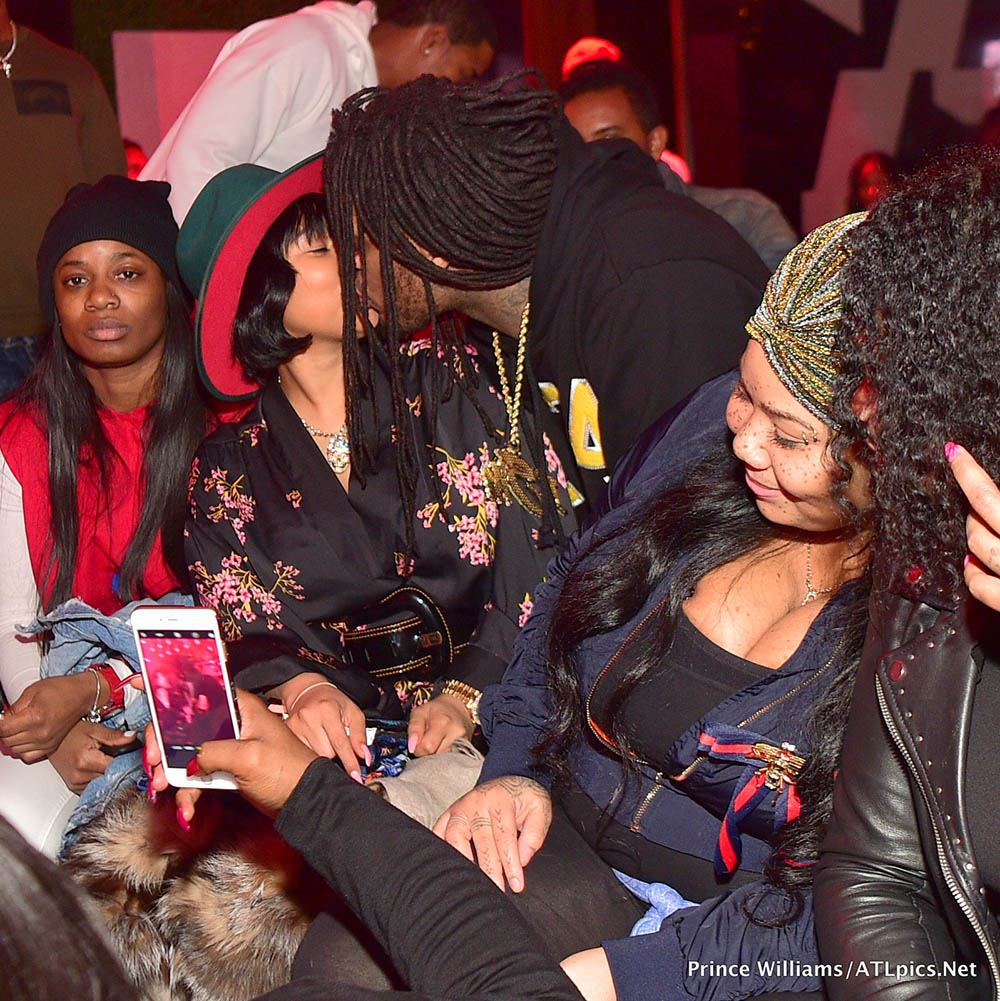 Waka made it clear that he doesn't care how much weight the bathroom scale says his wife gained. He Loves her for her beauty and brains.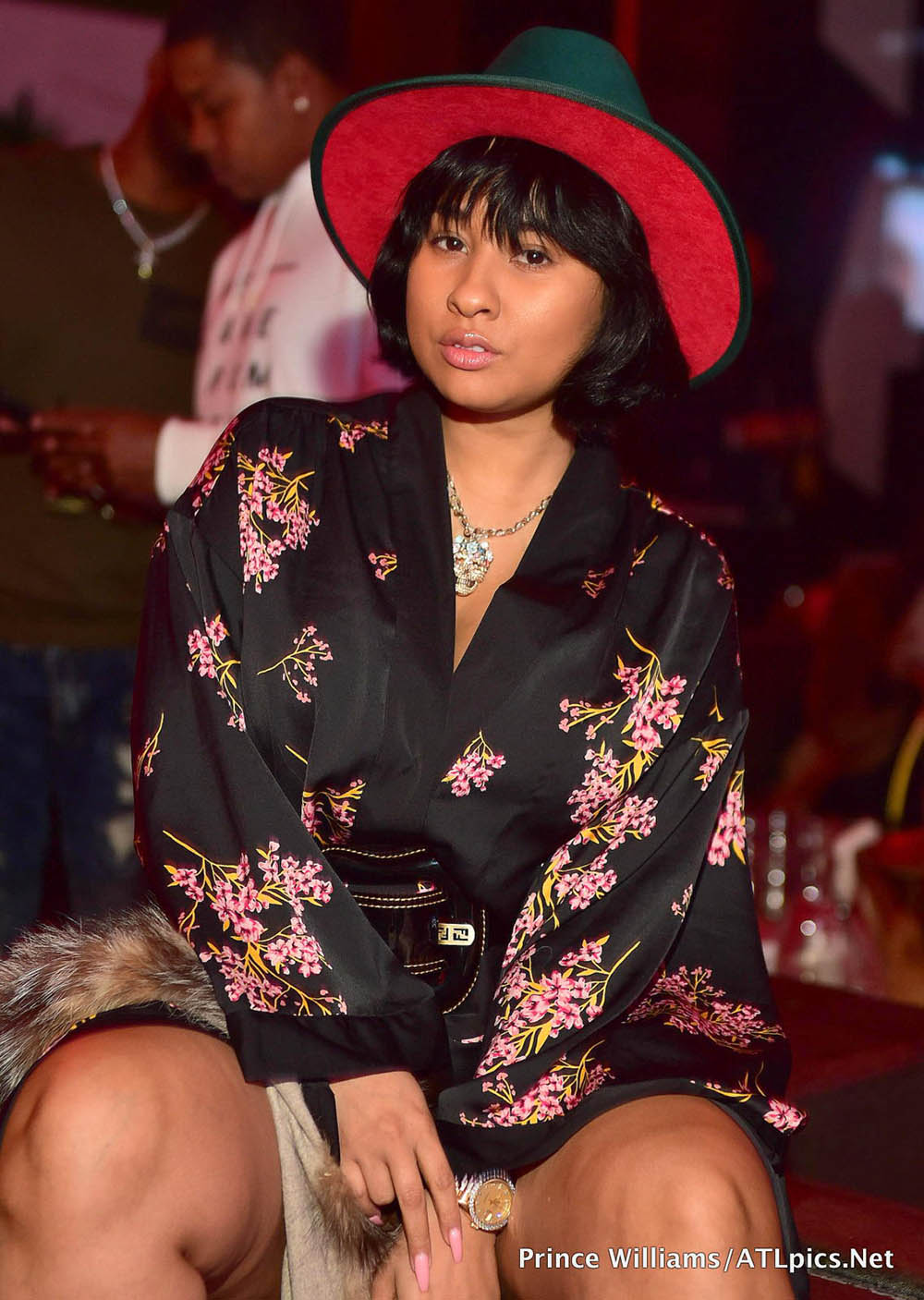 My spy said Tammy is already hard at work in the gym to get back to her Instagram Fine weight.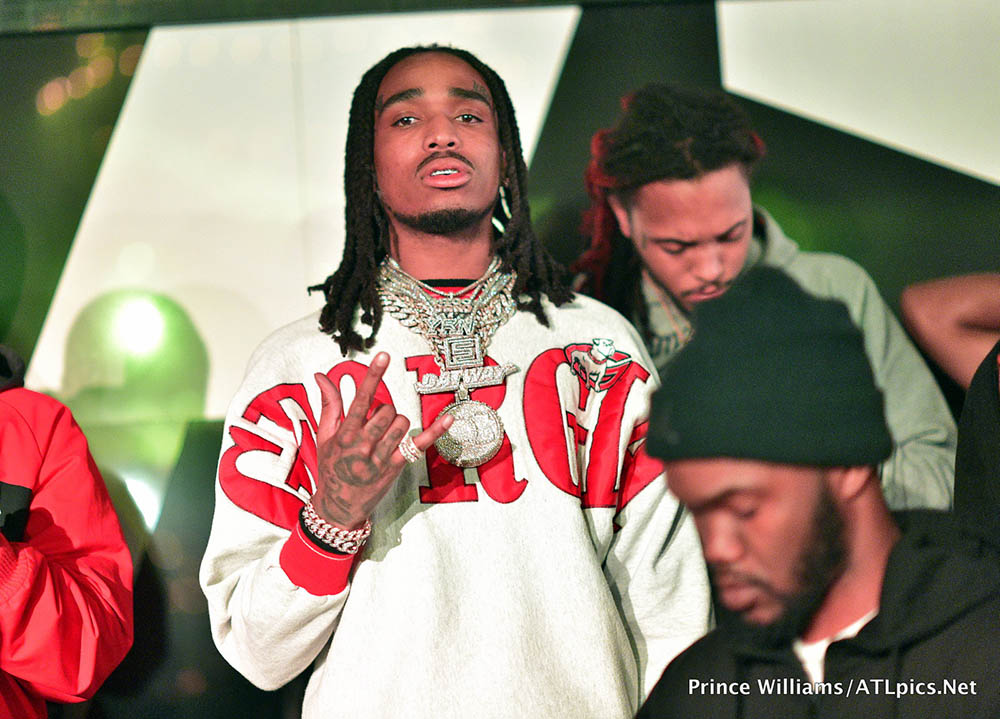 Also in the house were rappers Quavo of Migos, and teenage rapper Trippie Redd below.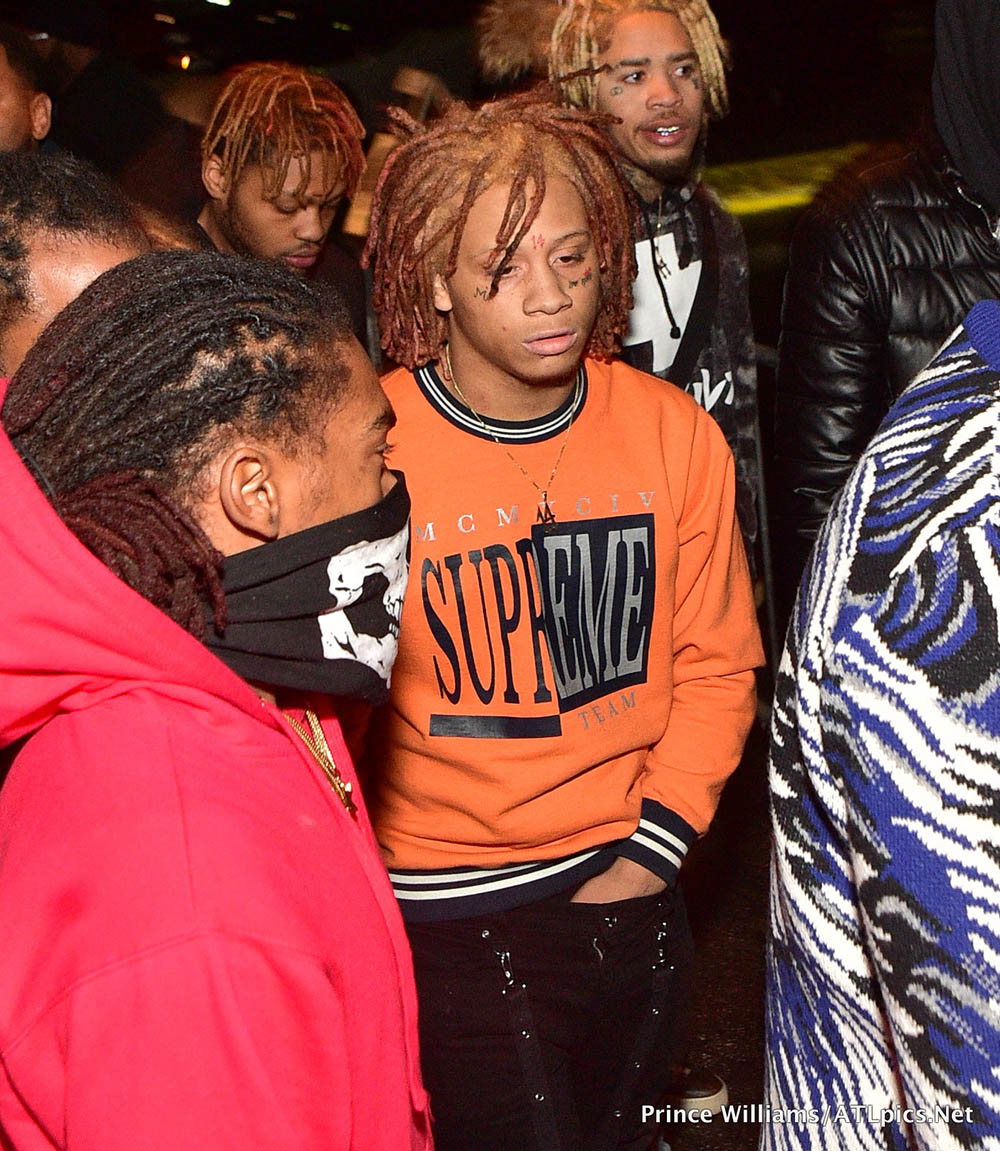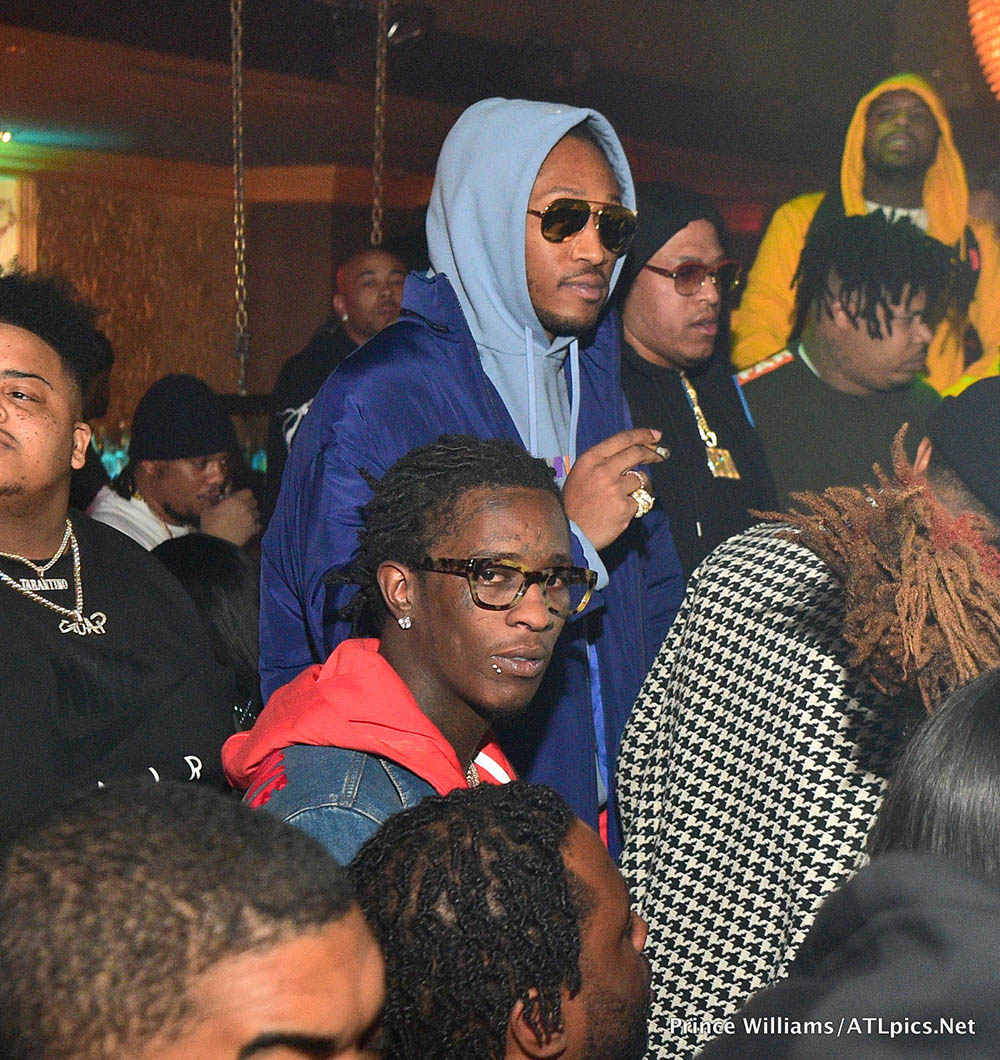 Rappers Future and Young Thug were spotted partying at Medusa Lounge in Atlanta on Sunday. Future (in blue hoodie) finally signed an autograph for your auntie. It took a year to get his signature. Apparently, Future isn't fond of signing autographs for fans.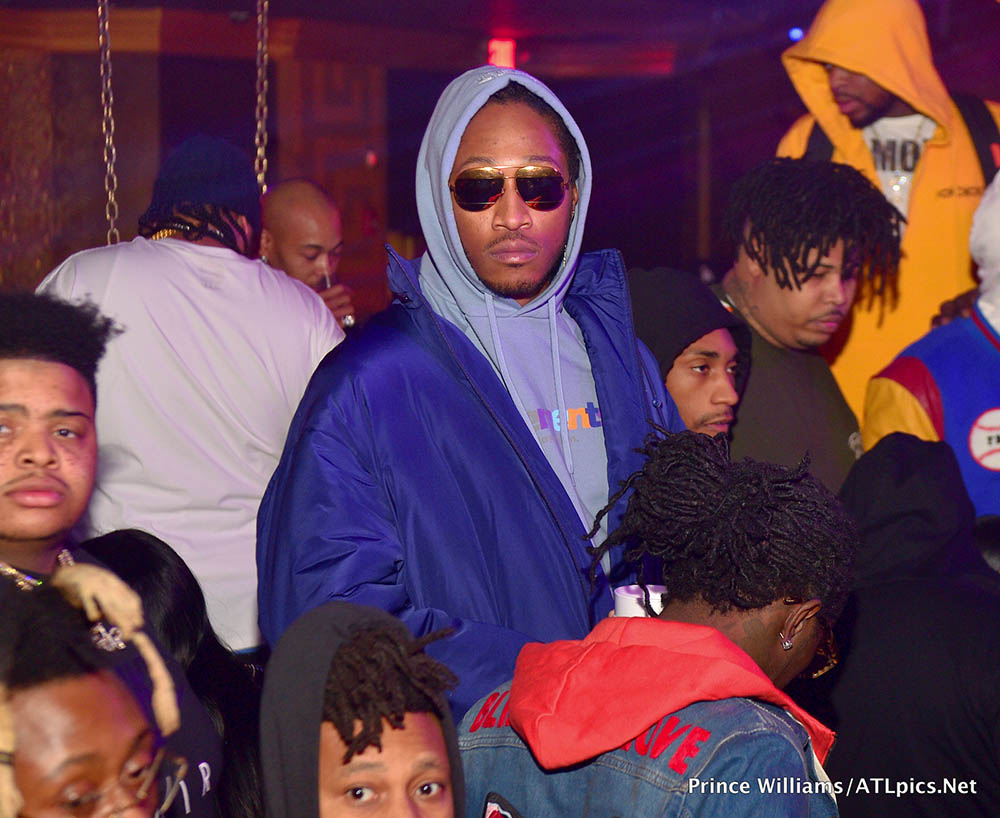 Photos by Prince Williams/ATLPics.net