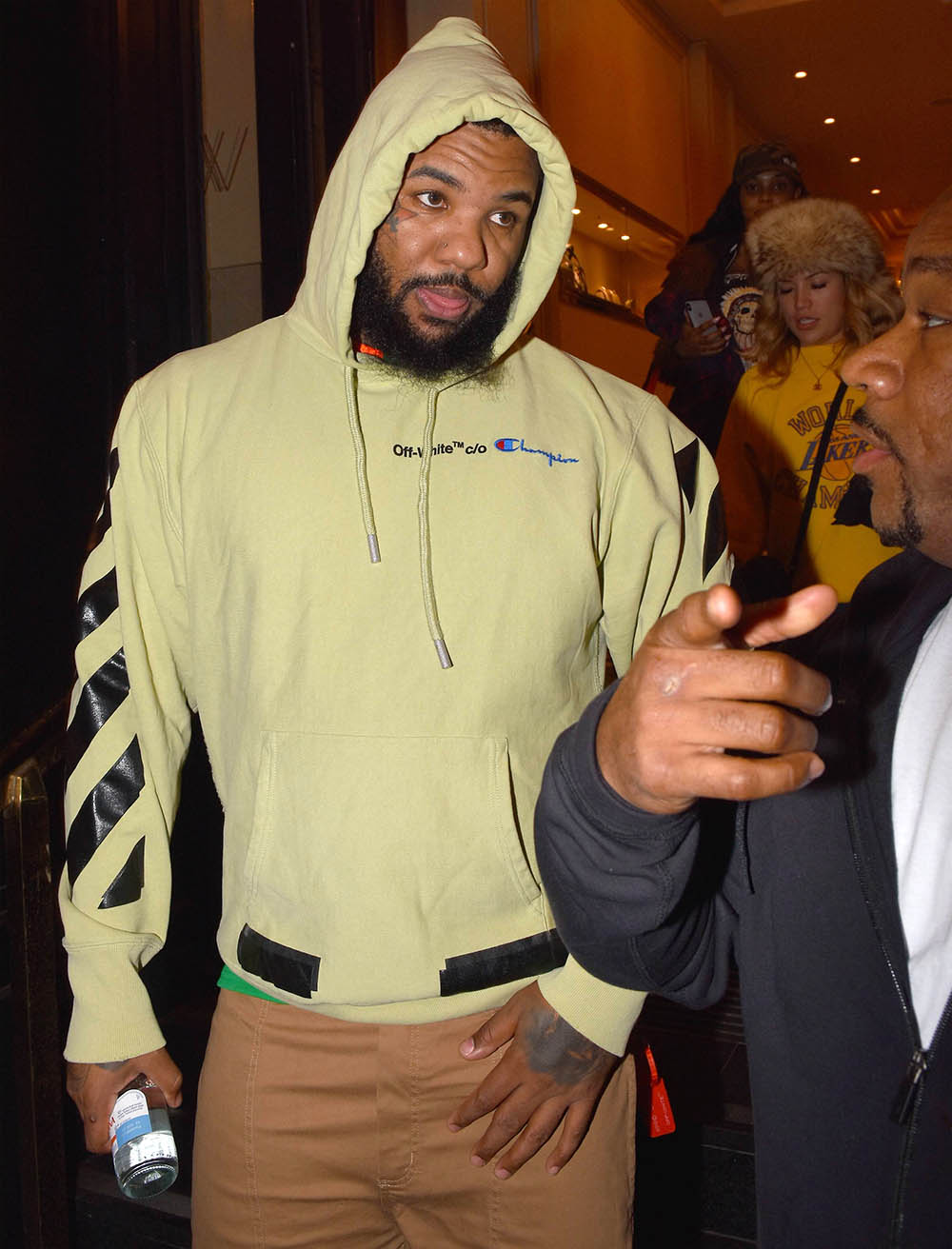 The Game, who is currently on a world tour, was seen leaving The Westbury Hotel in Dublin, Ireland, wearing an Off-White c/o Virgil Abloh x Champion's camo green cotton-blend hoodie ($735). The 38-year-old American rapper disappointed English fans when he failed to show up for a paid concert at Teesside University in Northern England.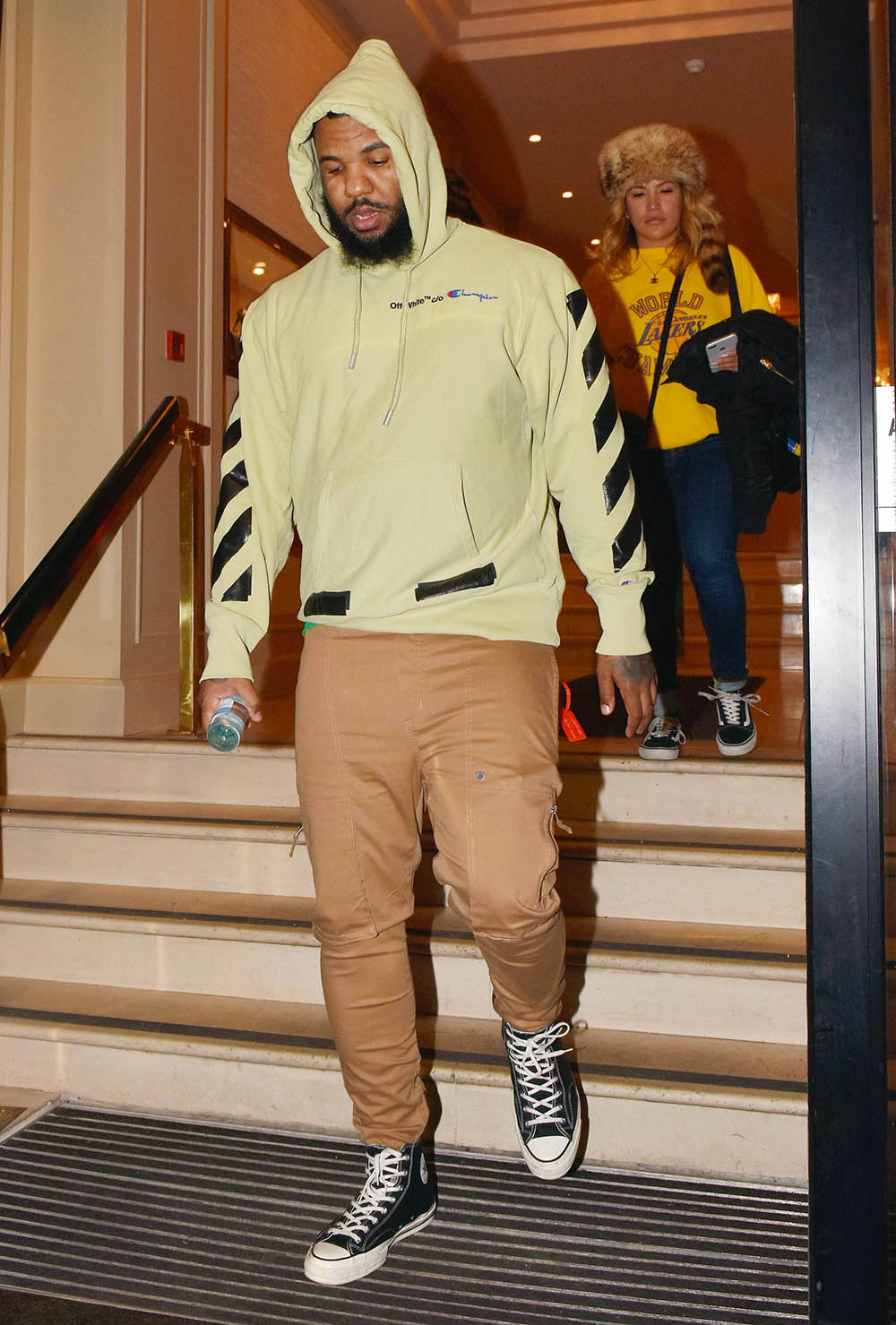 "We have no idea why he didn't turn up," the promoter, Junior Masandi told GazetteLive. "He had requested full payment for the show, which we would normally hold off from doing until around an hour before the show. But on this occasion we paid him three hours before. We believed everything was in hand and that he was happy with everything."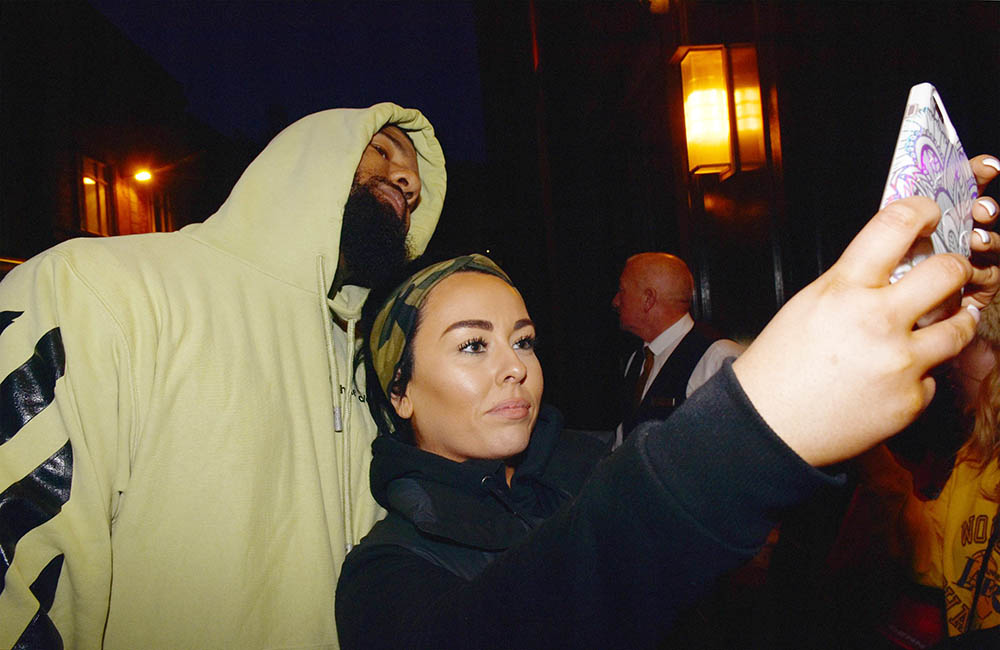 Masandi said the rapper was paid around $22,600 (USD) for the gig upfront. The Game may have cash flow problems now that he's on the hook for a $7 million judgement to a woman who accused him of sexually assaulting her when she was a contestant on his reality TV show.
A judge ordered the father-of-3 to pay the money after he lost an appeal.
Photos: WENN.com