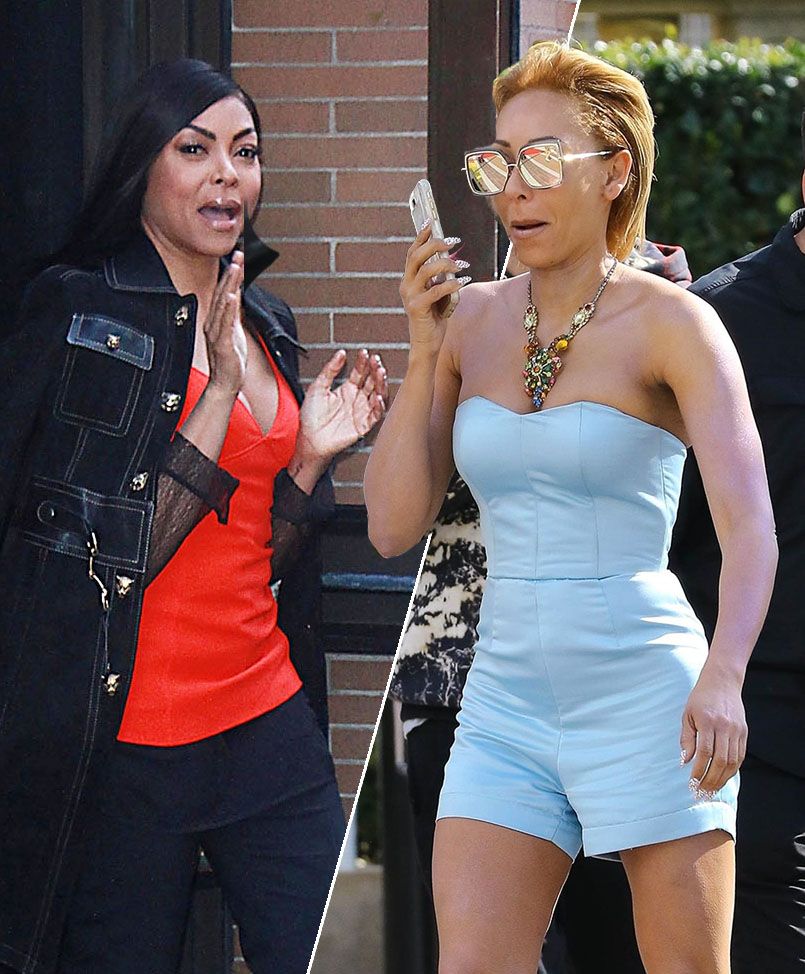 Taraji P. Henson, left, and Tyler Perry (not pictured) stopped by The View to promote their new film, Acrimony, in New York today. And Mel B, right, was seen on the set of America's Got Talent in Pasadena.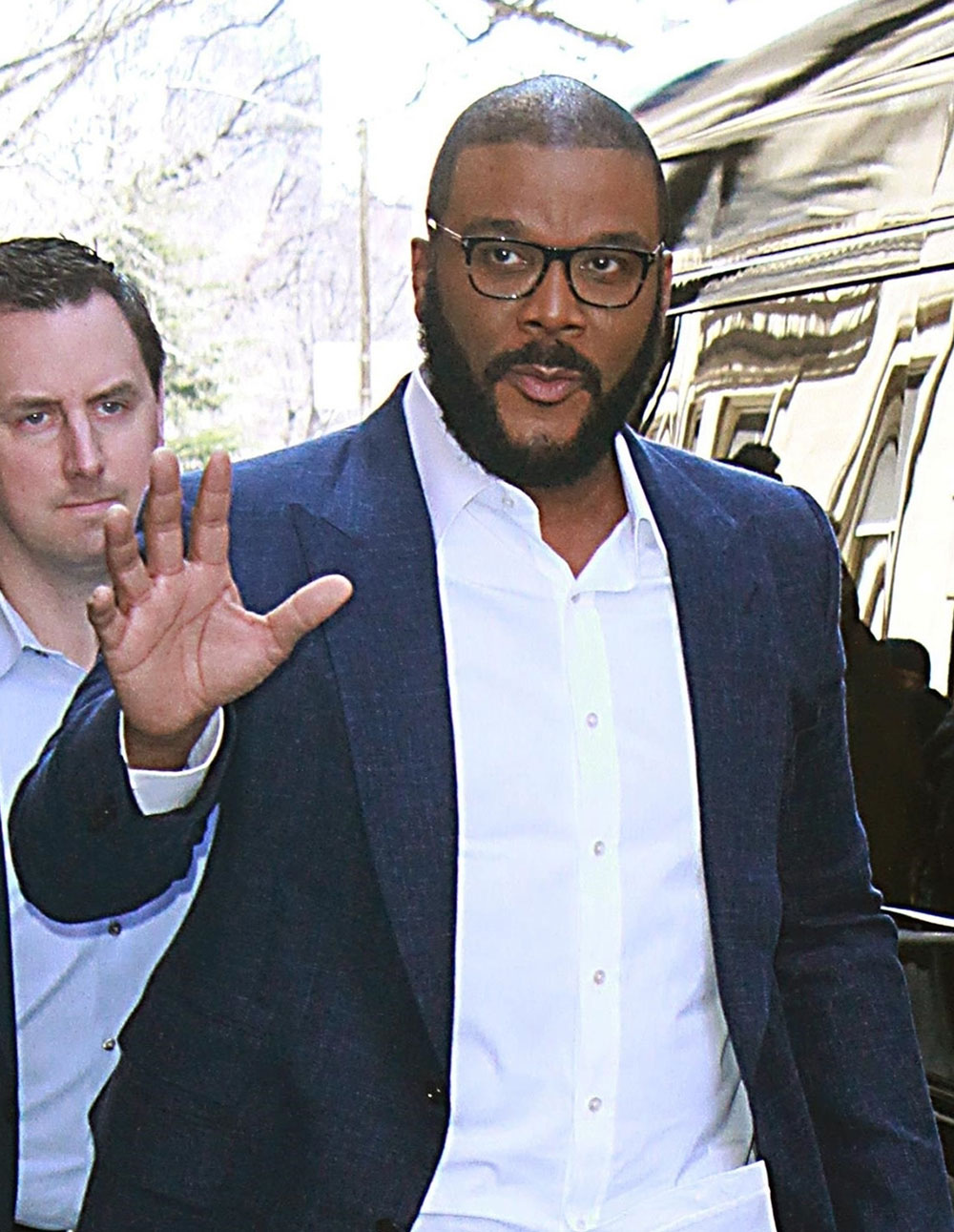 Tyler's new movie helped drive search lookups for the word "acrimony" to the top spot for the month of March.
Tyler told LIVE with Kelly and Ryan that he finally learned how to swim and now he can keep up with his 3-year-old son, Aman.
Tyler, who own multiple mansions with Swimming pools, said he hired a Navy SEAL trainer to teach him how to swim.
Photos by MediaPunch / BACKGRID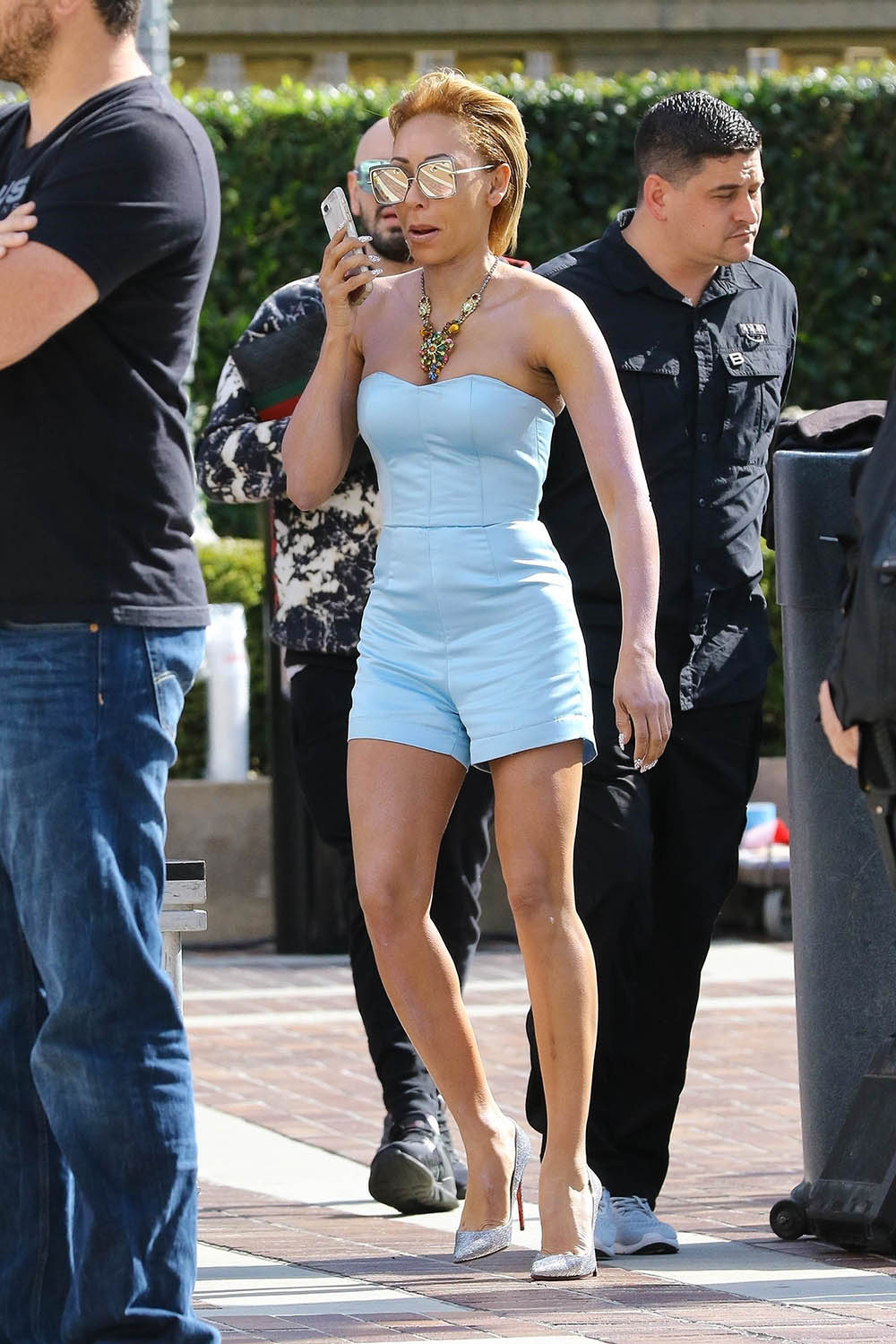 Former Spice Girl Mel B donned a baby blue leather corset with matching shorts as she arrived on the set of 'America's Got Talent' in Pasadena on Monday afternoon. Mel B wore her natural hair in a short pixie cut.
Photos by LESE / BACKGRID