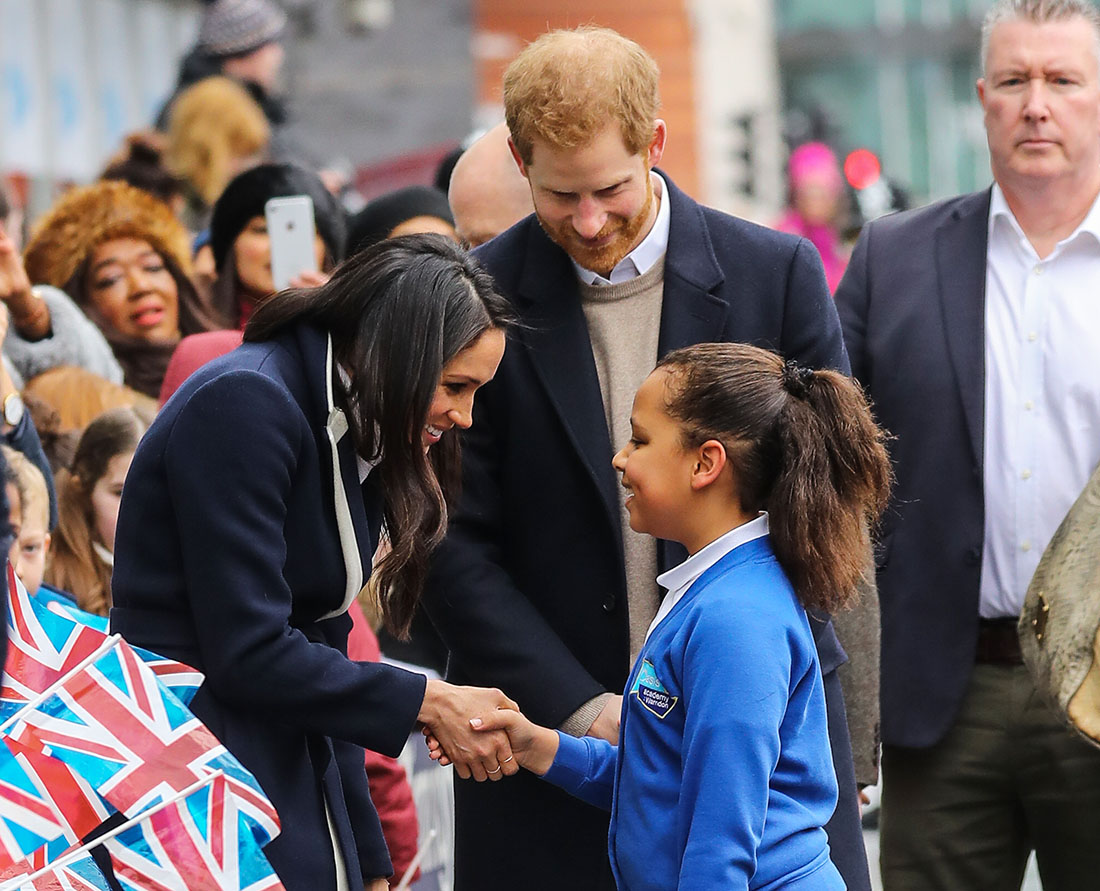 Prince Harry and Meghan Markle celebrated International Women's Day in Birmingham, England on Thursday. The royal couple visited Birmingham to learn more about two projects that support young people from the local community.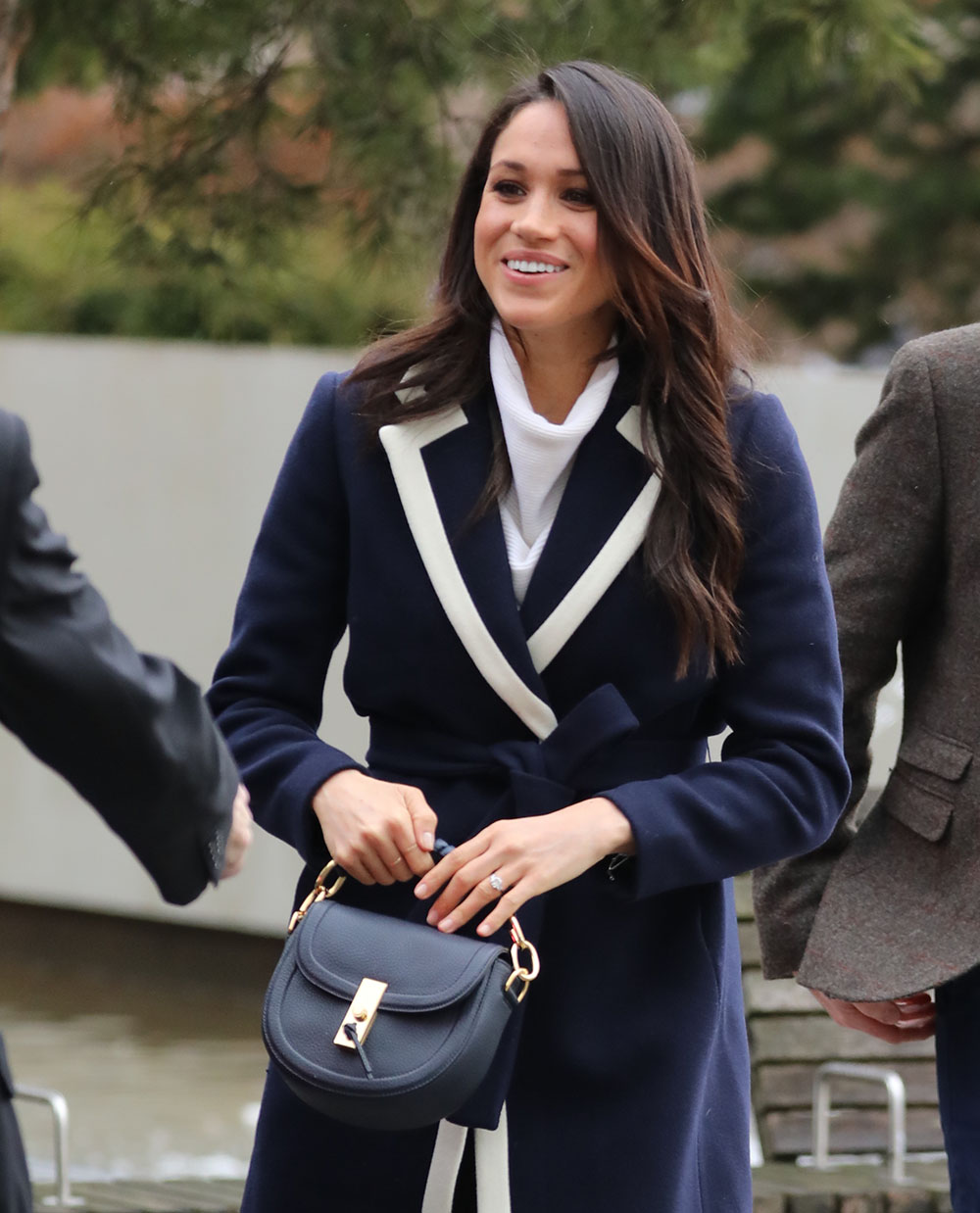 Meghan dressed smartly in a white Jones Jumper ($233) under a J Crew Two-Tone Wool Blend Coat ($457), black tailored trousers by Alexander Wang, black Manolo Blahnik pumps, and she accessorized with a navy blue Altuzarra Ghianda Mini Saddle Bag ($995).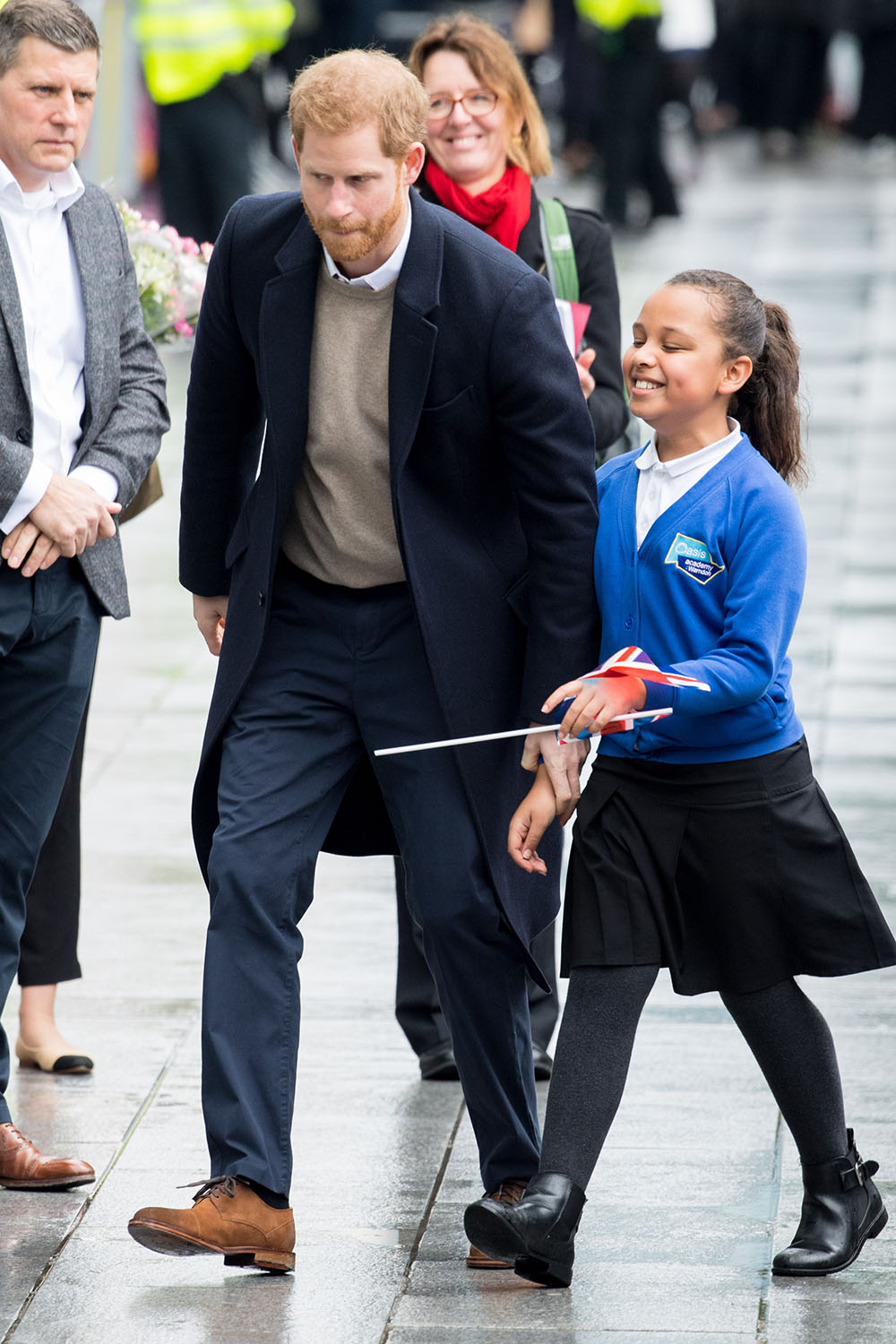 Prince Harry spoke with Sophia Richards, a student at Oasis Academy in Warndon, England. He led Sophia over to meet Meghan who gave the youngster a warm hug.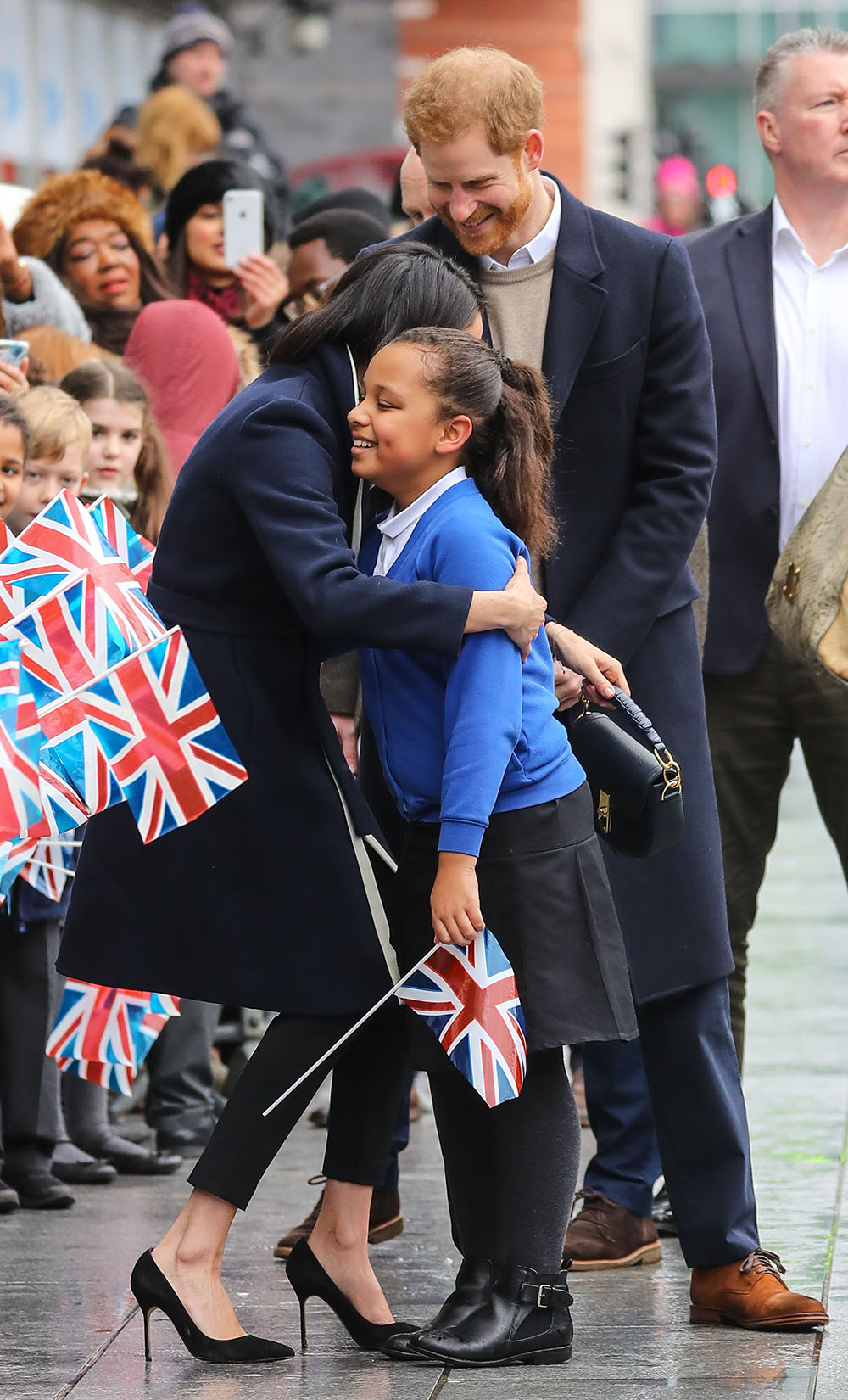 The 10-year-old told the former Suits star that she aspires to become an actress, and Meghan whispered words of encouragement in her ear.
Meghan, 36, and Prince Harry, 33, are set to be married in May.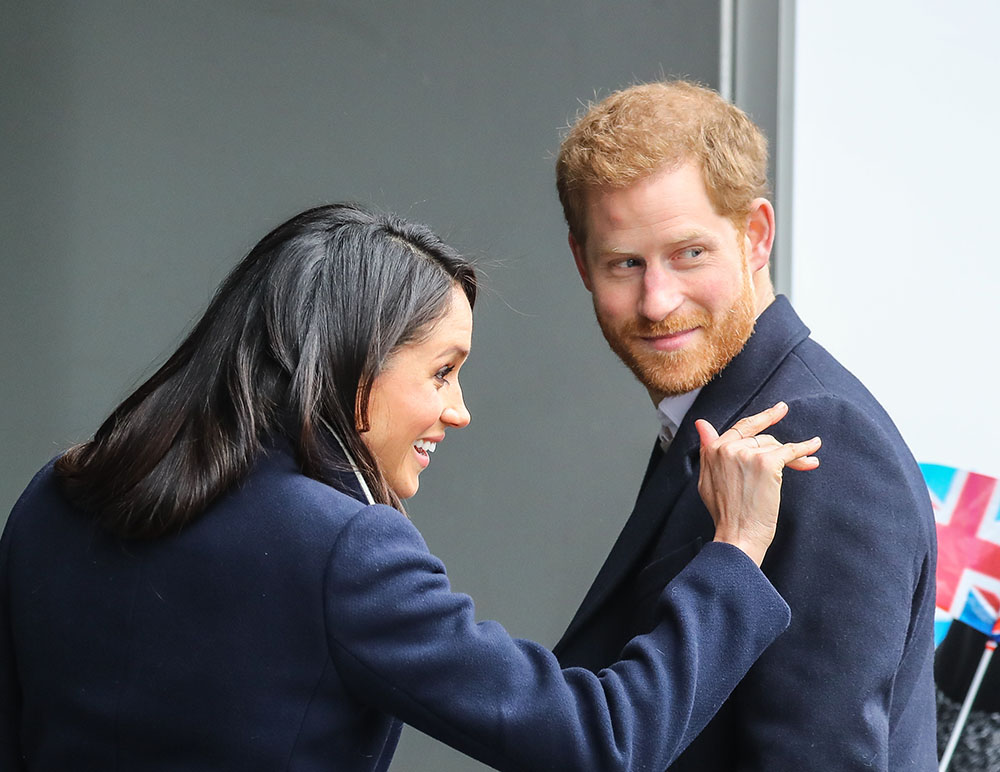 Photos by David Simms / WENN.com