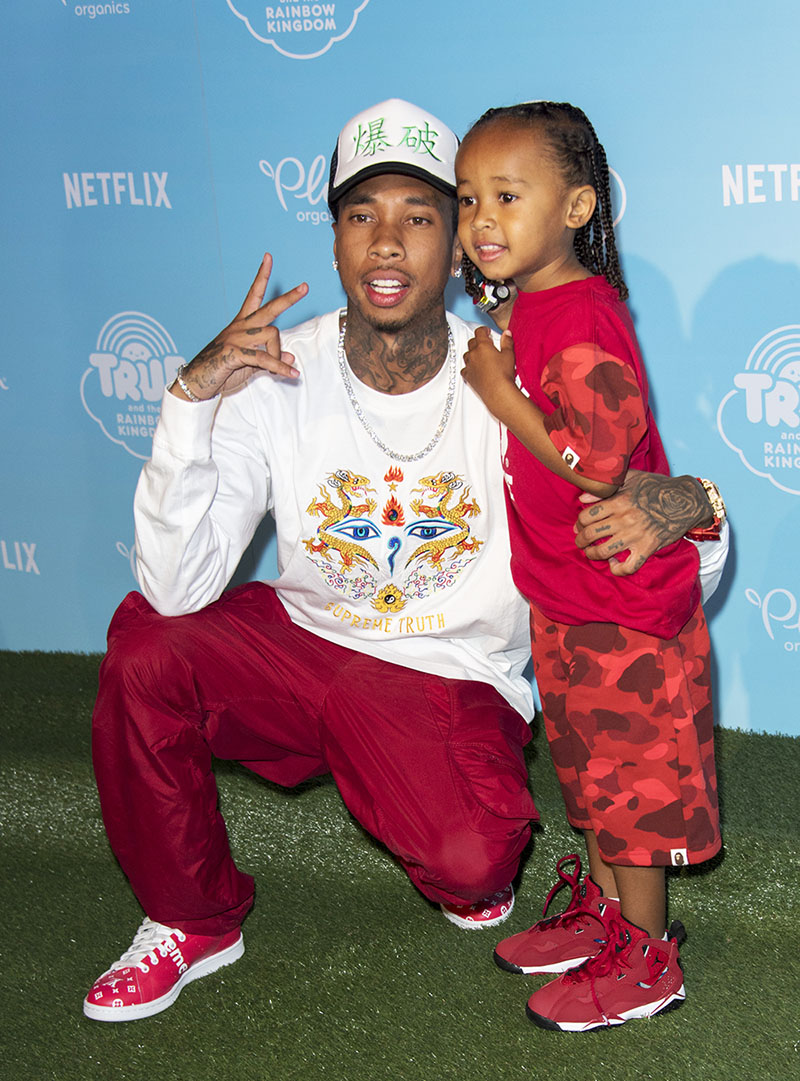 Washed up rapper Tyga has reached a new low in his habit of skipping out on paying his bills. The 28-year-old Cash Money Records artist apparently used his 5-year-old son King Cairo Stevenson's good credit to rent a mansion from Simon Cowell's ex-fiancée.
Tyga, whose real name is Micheal Ray Stevenson, stiffed Mezhgan Hussainy for $40,000 in back rent, according to TMZ.
Hussainy claimed in her lawsuit that Tyga moved into her rental home in March 2017 and agreed to pay $40,000 a month. She said he stopped paying rent in January 2018. King Cairo is listed in the suit because Tyga listed him on the lease.
Tyga has a history of skipping out on payments for rental properties and luxury car leases. He has been sued into oblivion by creditors who say he owes them thousands of dollars.
It is a practice of some people in the black community to use their children's social security numbers after destroying their own credit.
The children usually don't know their credit is ruined until they apply for their first job or their first credit card.
Photo by Eugene Powers/WENN.com