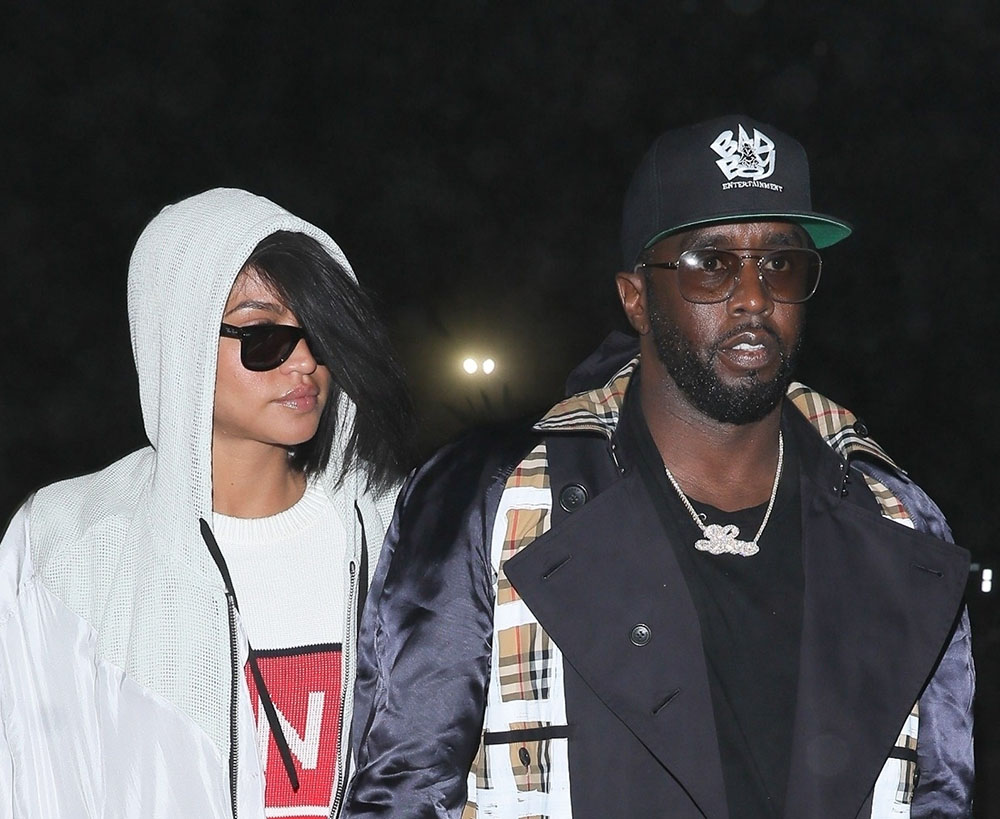 Sean Diddy Combs and his life partner Cassie arrived at the Neon Carnival with a large entourage after attending the Coachella music festival. Combs carried a full bottle of dark liquor for the party. He dressed sharply in a long Burberry trench coat and Balenciaga sneakers, while Cassie dressed casually in Nike.
Photos by EVGA / BACKGRID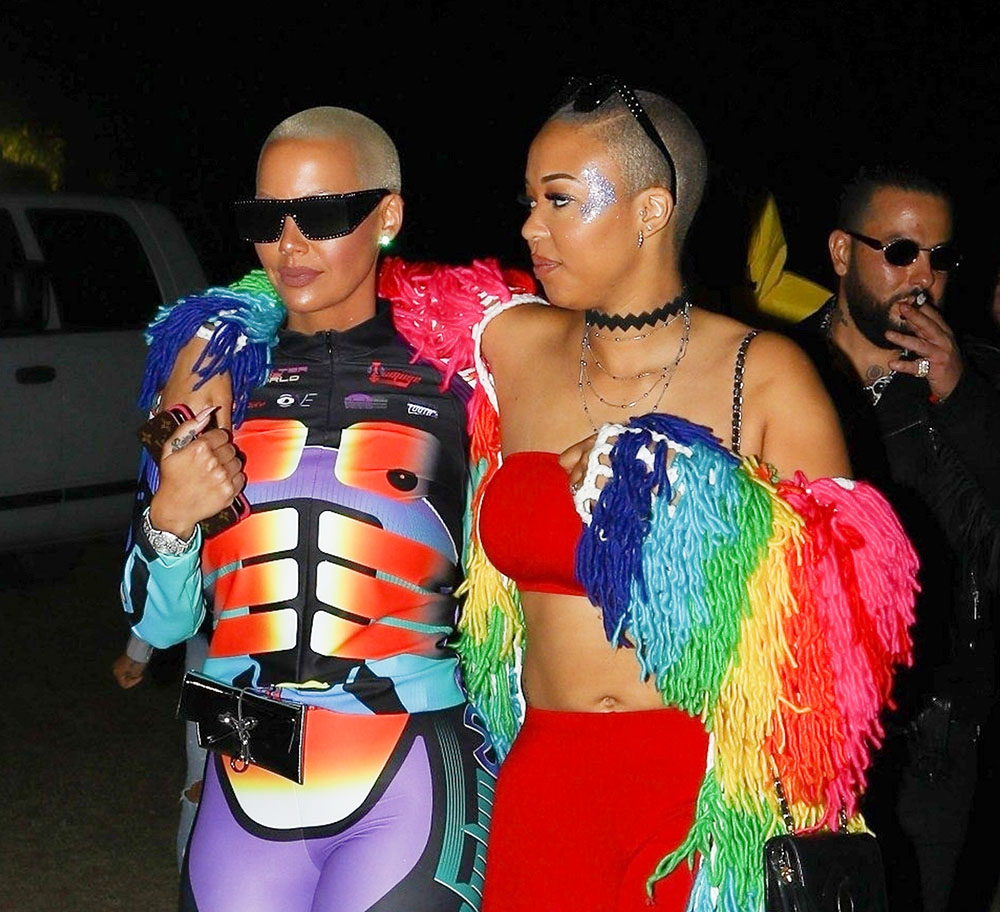 Hollywood socialite Amber Rose, left, and a friend sported bright, fun ensembles for night 2 at Coachella. Amber was sporting a futuristic looking, skin tight catsuit with a robot print while her friend was rocking rainbow colors.
Photos by EVGA / Premiere / NGRE / BACKGRID