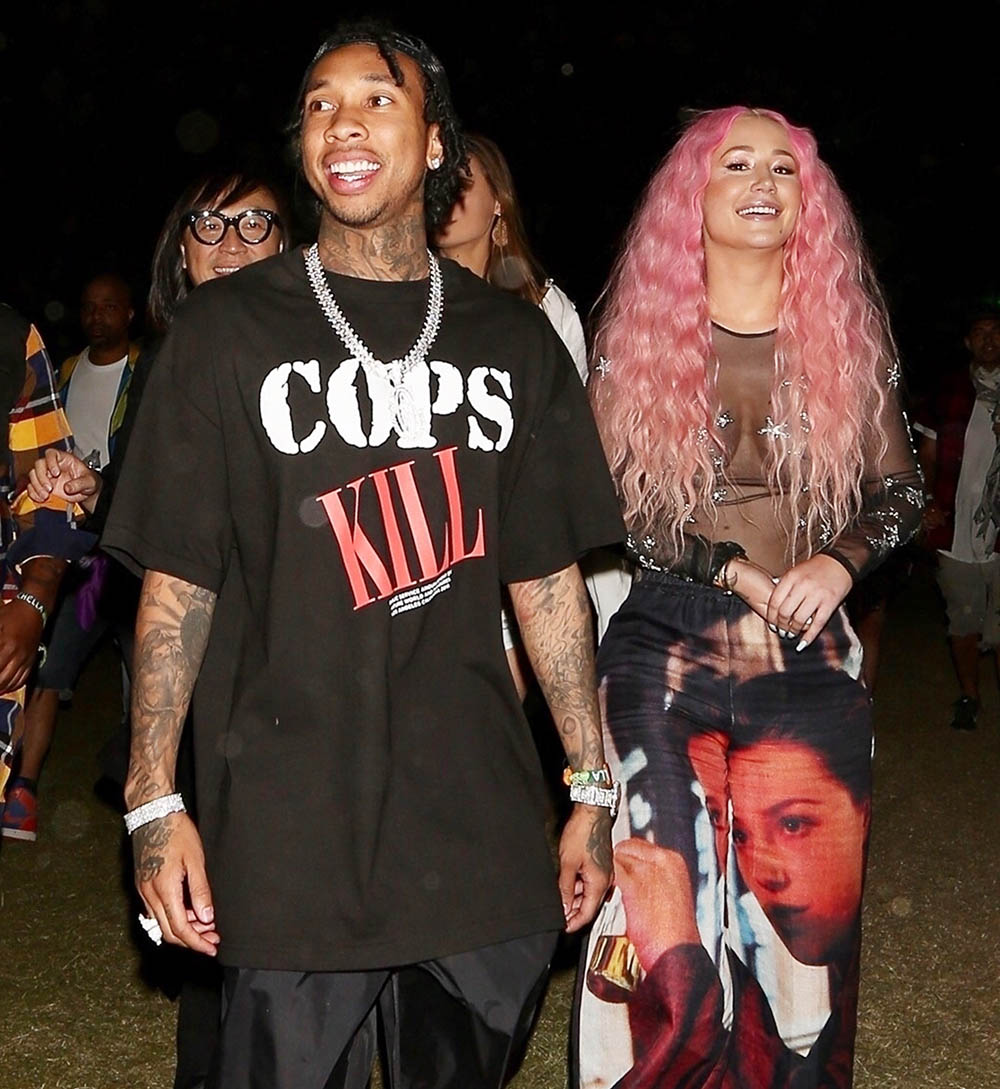 You'll be happy to know that rappers Iggy Azalea and Tyga have found love with each other. Iggy looked amazing with pink hair as she made her way through the festival grounds with Tyga, who wore a black oversized tee with the words "COPS KILL" on the front.
Photos by Roger / BACKGRID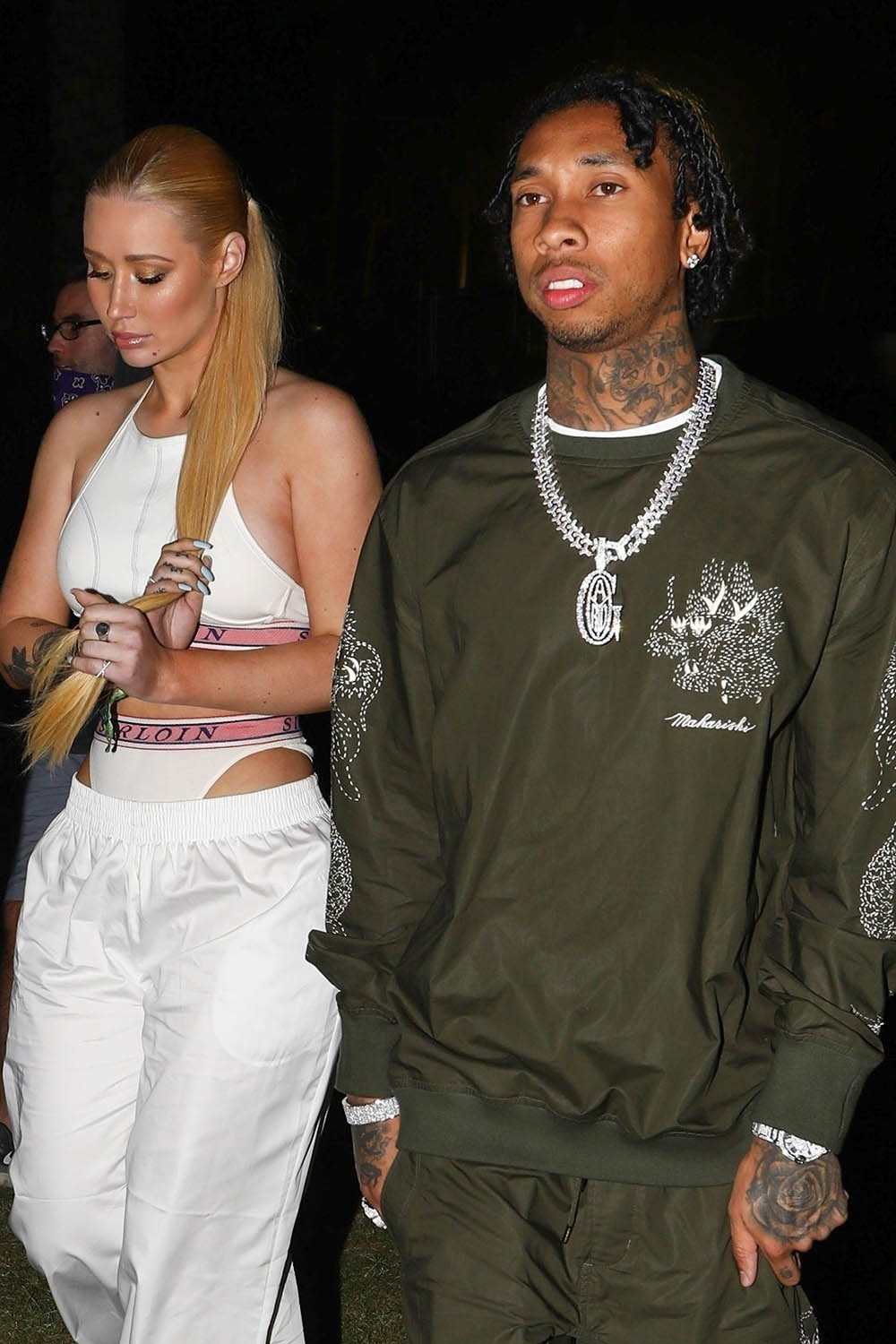 The new couple was spotted hanging out over the weekend at Coachella music festival in Indio, Calif. For a minute there it looked like these two would be single for life. Neither had much luck finding romance after failed relationships.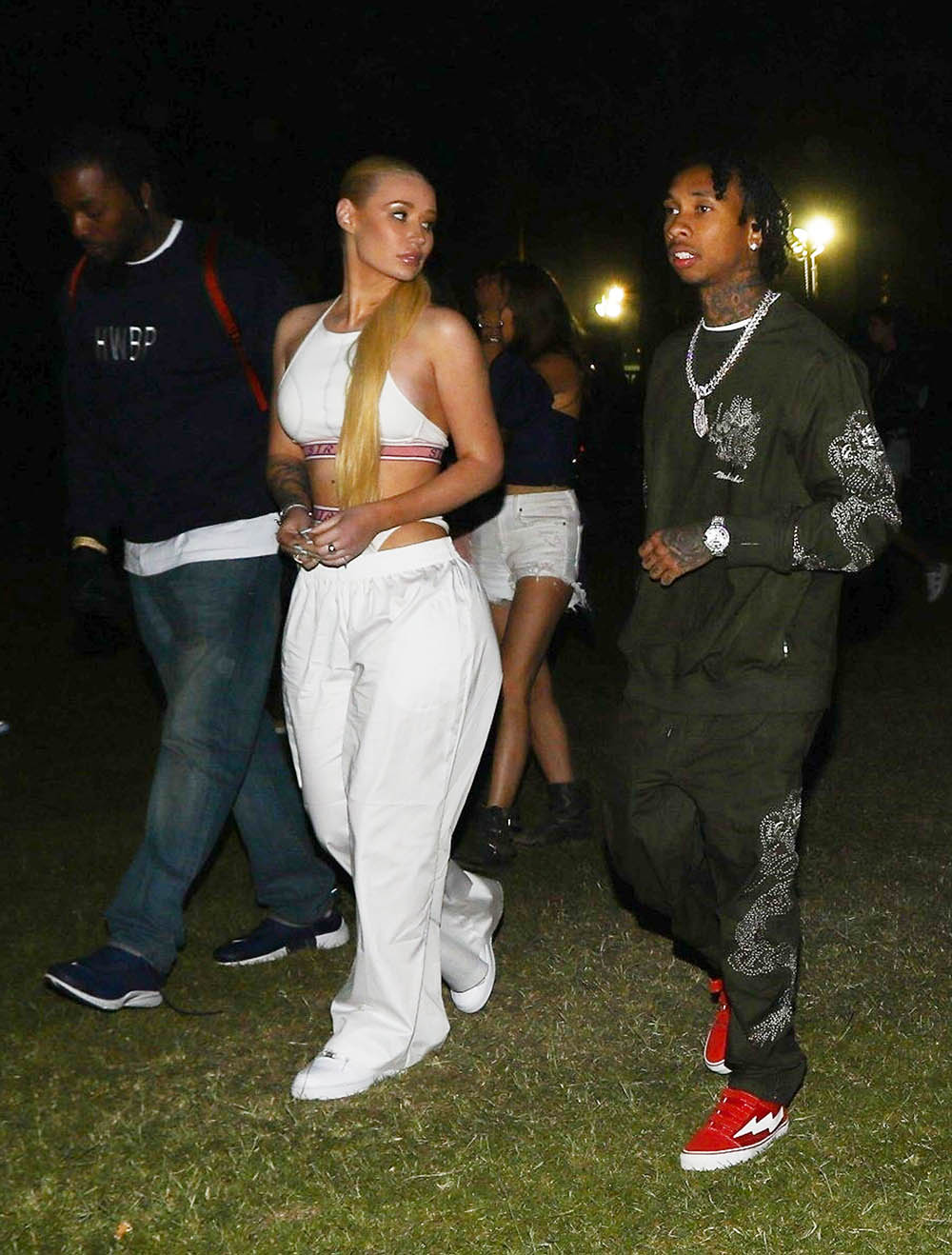 Iggy Azalea wore virginal white as she and Tyga sparked dating rumors by hanging out at Coachella on days 1 and 2. The pair arrived together for the first night of the festival, and continue to be spotted together throughout the weekend.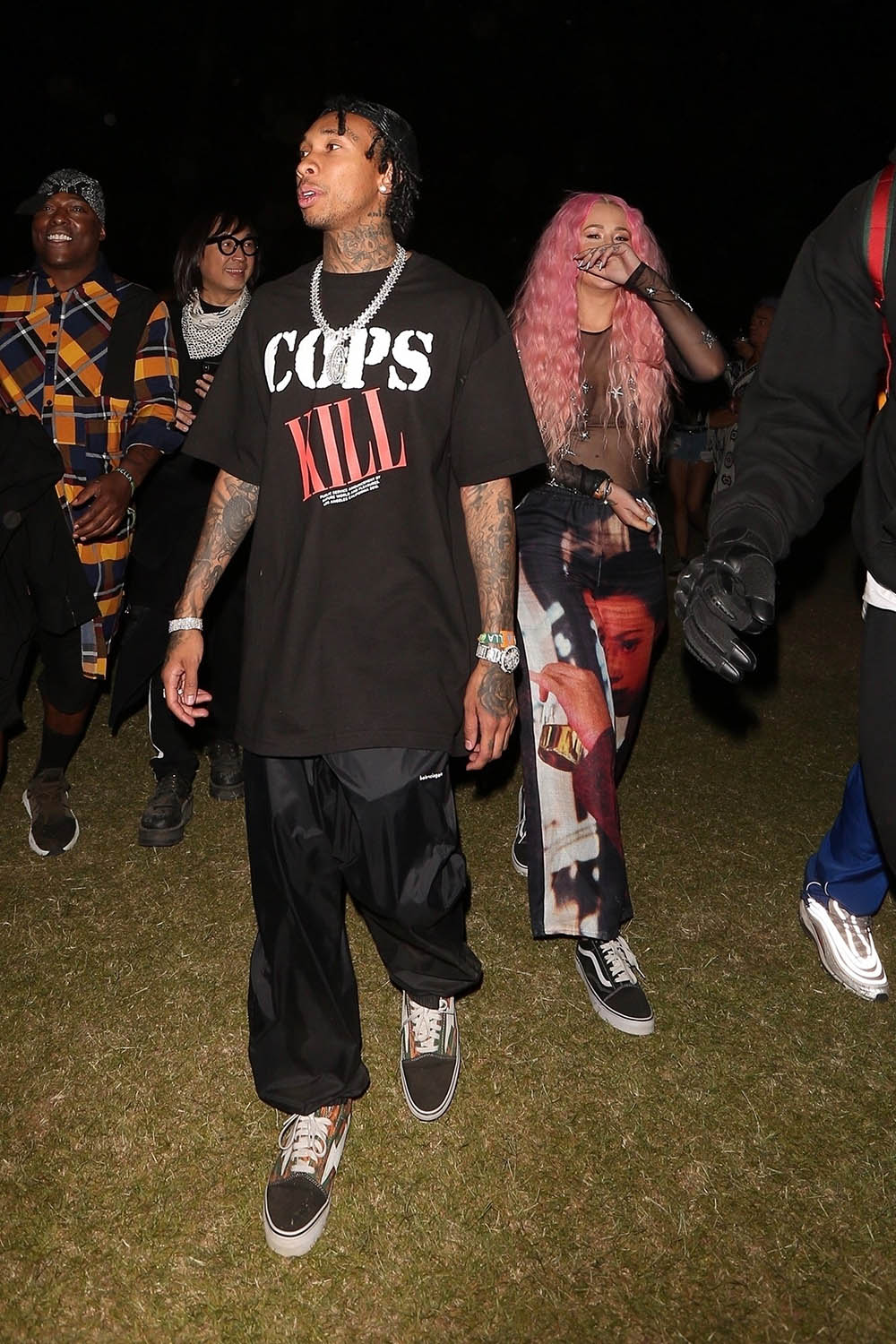 If you recall, Iggy dumped longtime boyfriend, NBA star Nick Young after she caught him cheating. Struggling rapper Tyga started dating Kylie Jenner when she was only 17. She dumped him after too many stories about his predilection for transsexuals.
Photos by EVGA / NGRE / Premiere / BACKGRID