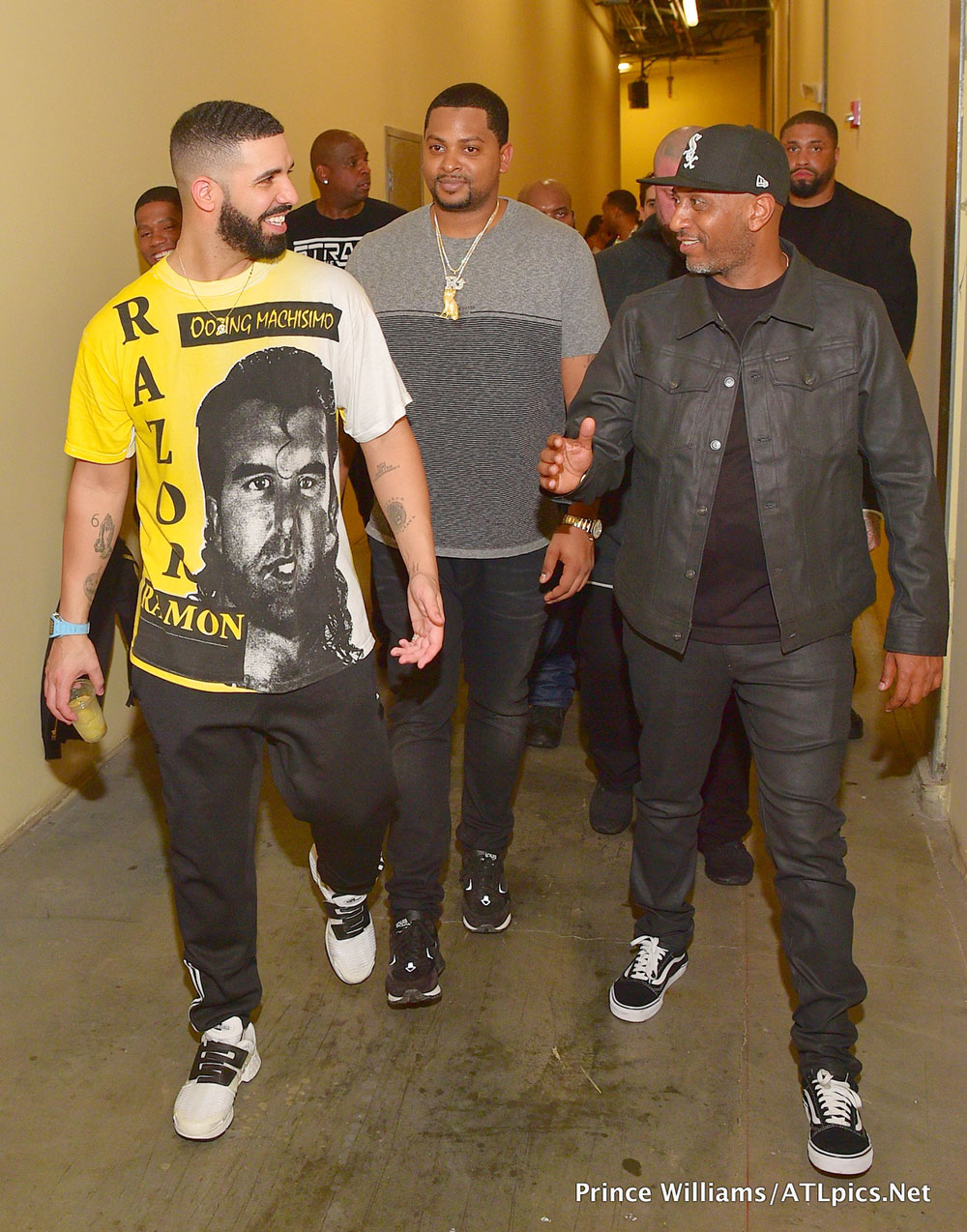 Drake, left, attended a party at Empire Lounge hosted by local rapper Lil Baby who has a few songs on iTunes right now. Lil Baby is also signed to QC Records, the same label as the Migos, Lil Yachty, and Cardi B.
Photo by Prince Williams/ATLPics.net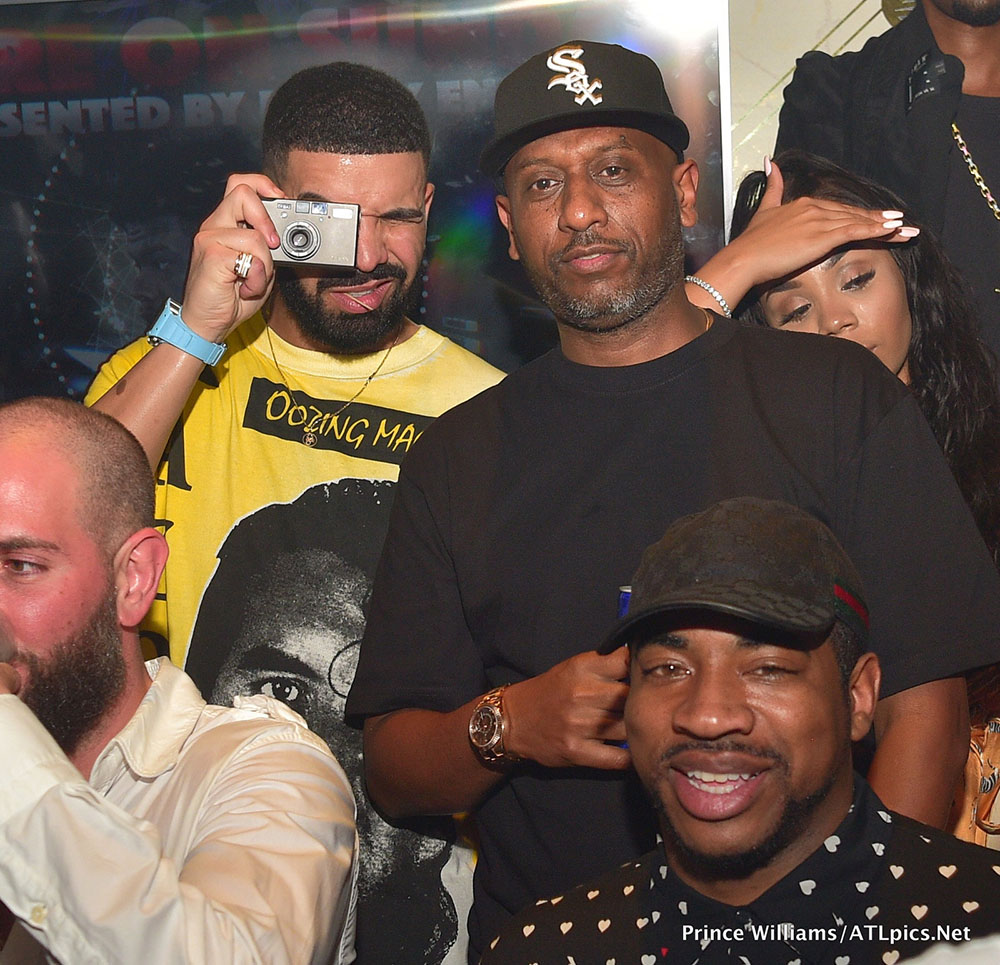 Drake was seen hanging out with Alex Gidewon of AG Entertainment, a party promotion firm in Atlanta. The two pals partied at the Gold Room and Empire Lounge over the weekend.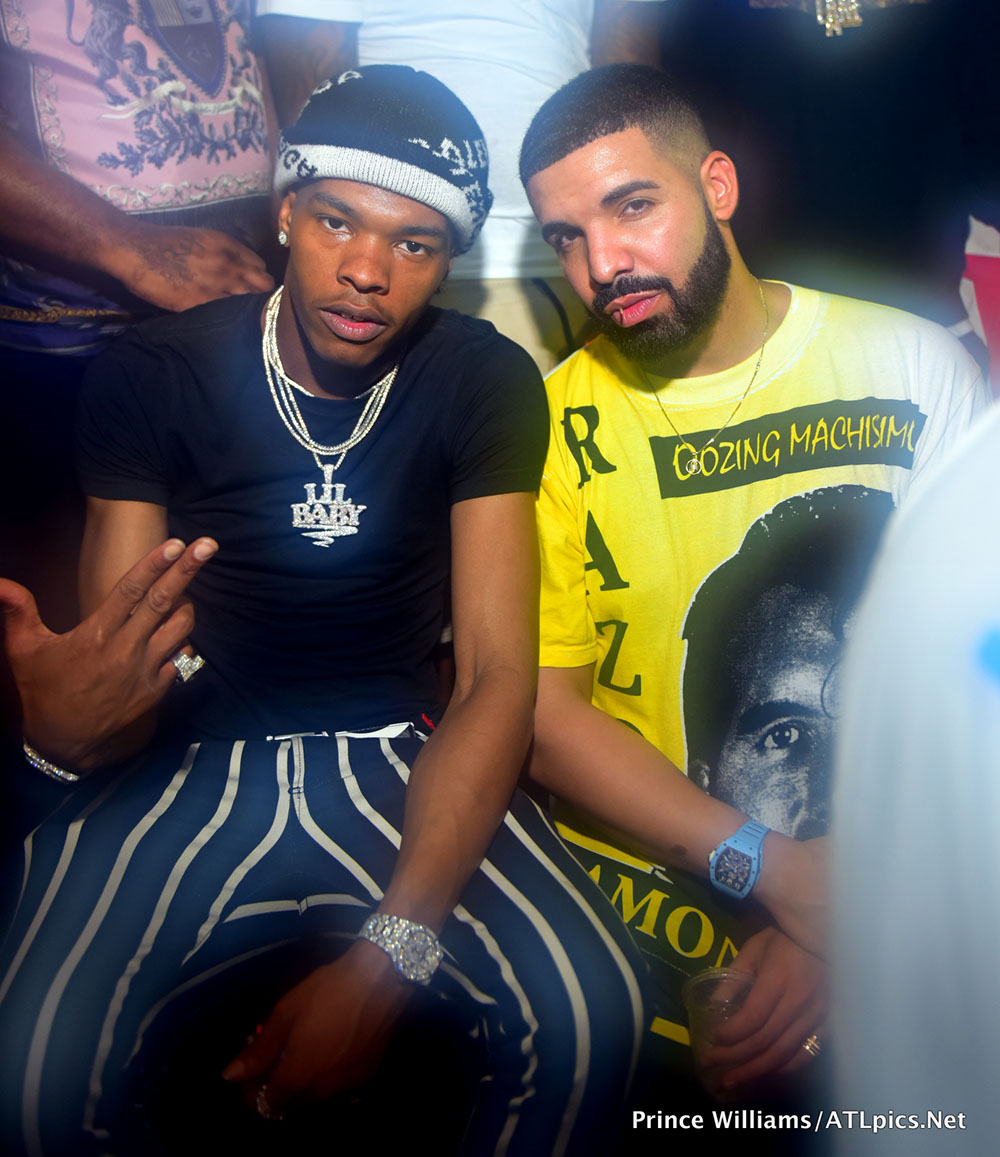 Drake was in town recording a new track with Lil Baby. Drake also celebrated with his artist P Reign, pictured below, who just released his new album.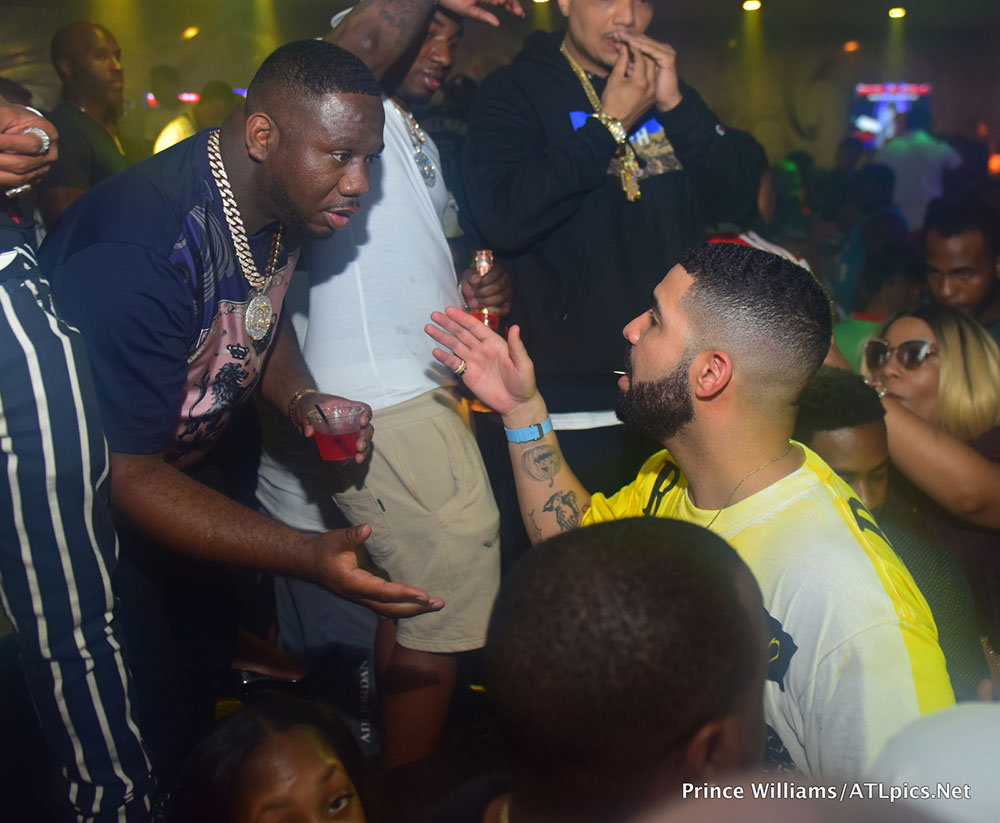 Photos by Prince Williams/ATLPics.net