Tennis superstar Serena Williams, her househusband Alexis Ohanian (carrying their daughter, Alexis, Jr.), and Serena's sister Venus Williams were seen arriving at the Royal Monceau Hotel in Paris, France after Serena pulled out of the French Open, citing an injury to her pectoral muscle.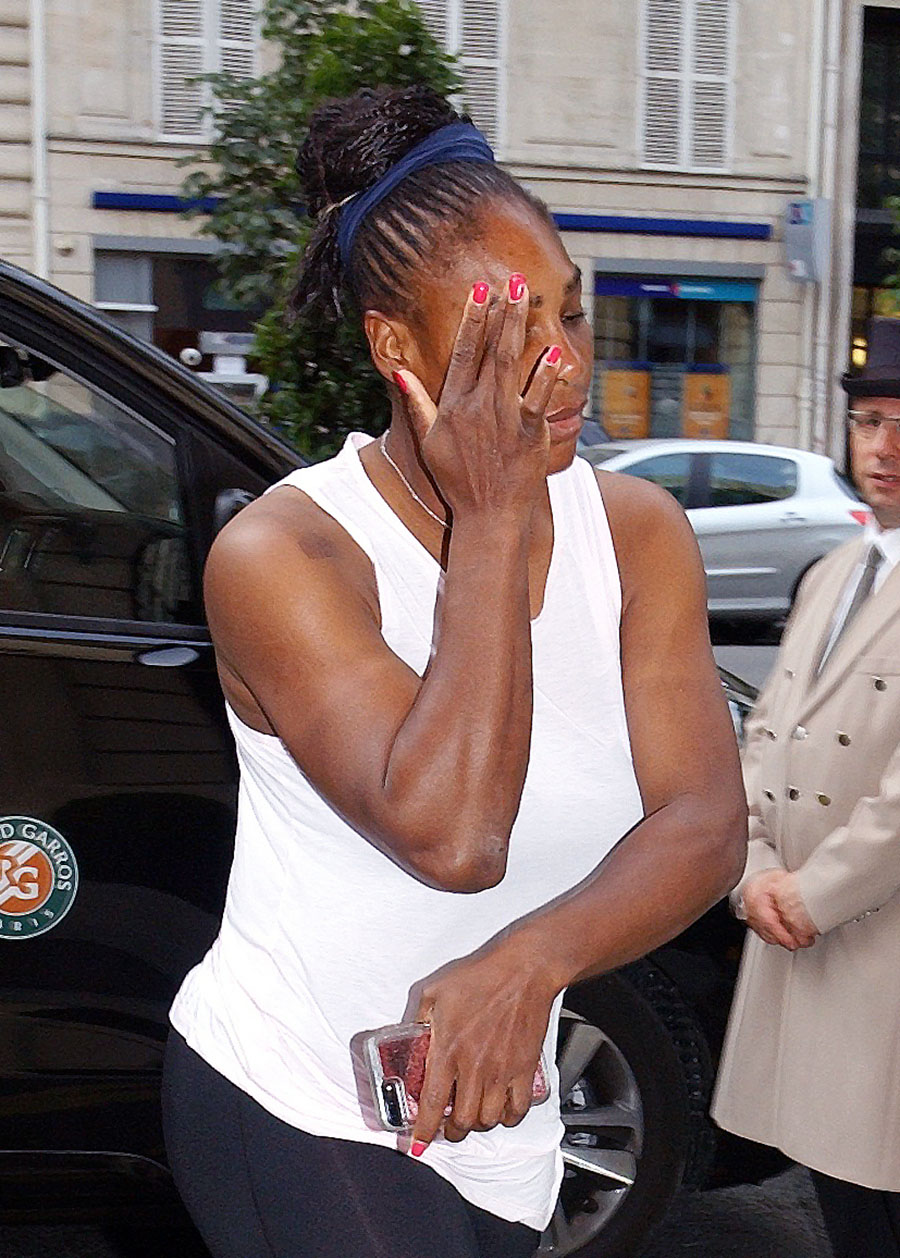 "I'm beyond disappointed," Serena told reporters after announcing her decision to withdraw from the tennis tournament.Serena, 36, said she was "clueless as to what to do" next, but she took to Instagram.com on Tuesday to share good news after one doctor visit.
"I just finished one exam with one doctor, and the news is actually super exciting, so I'm really happy about that," she said.
"I'm having an MRI soon, but I wanted to keep you guys totally updated. Thanks for the support and love and understanding."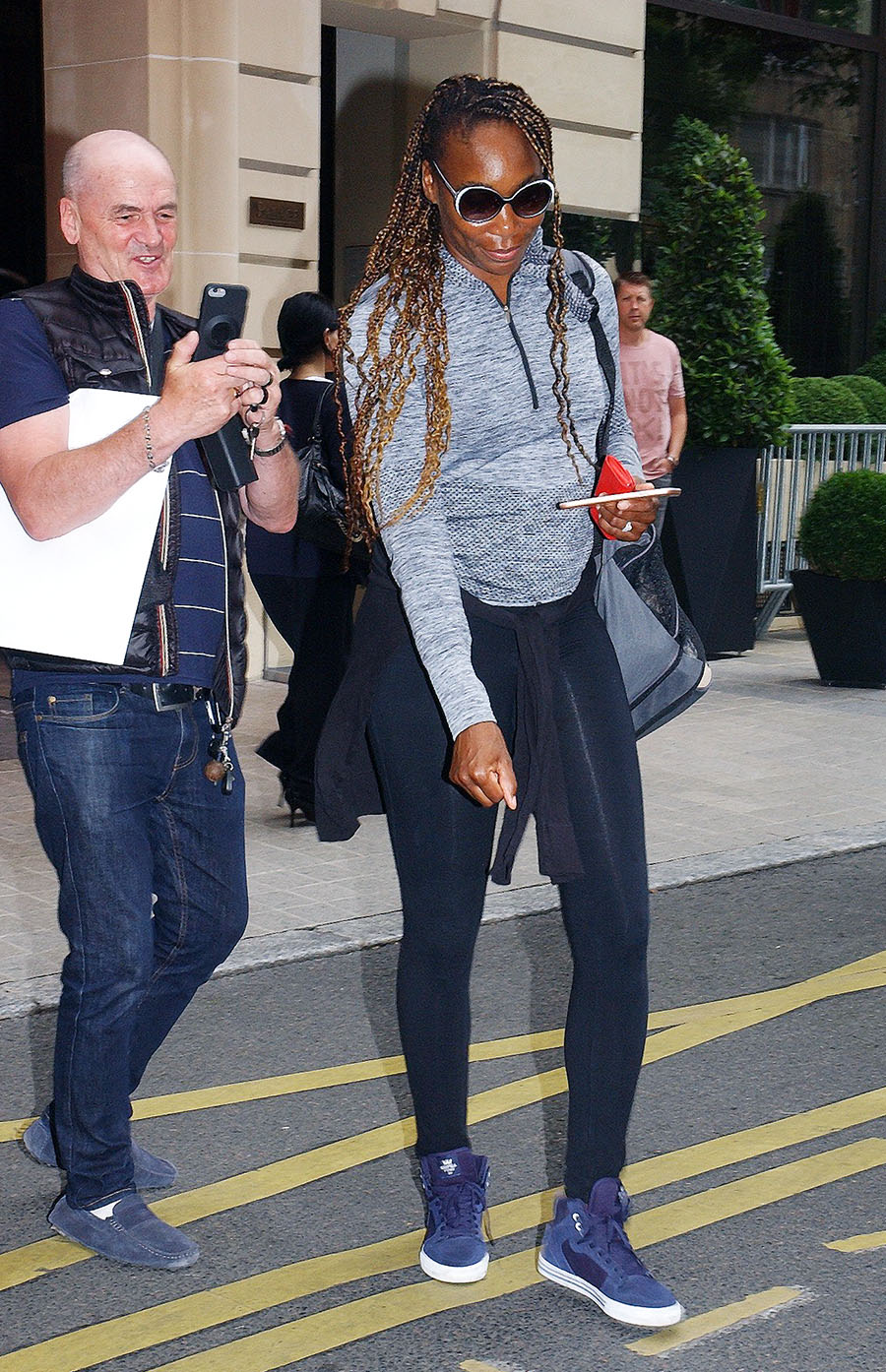 Venus Williams (pictured above), 37, was eliminated in the 1st round of the French Open.
Photos by News Pictures / WENN.com