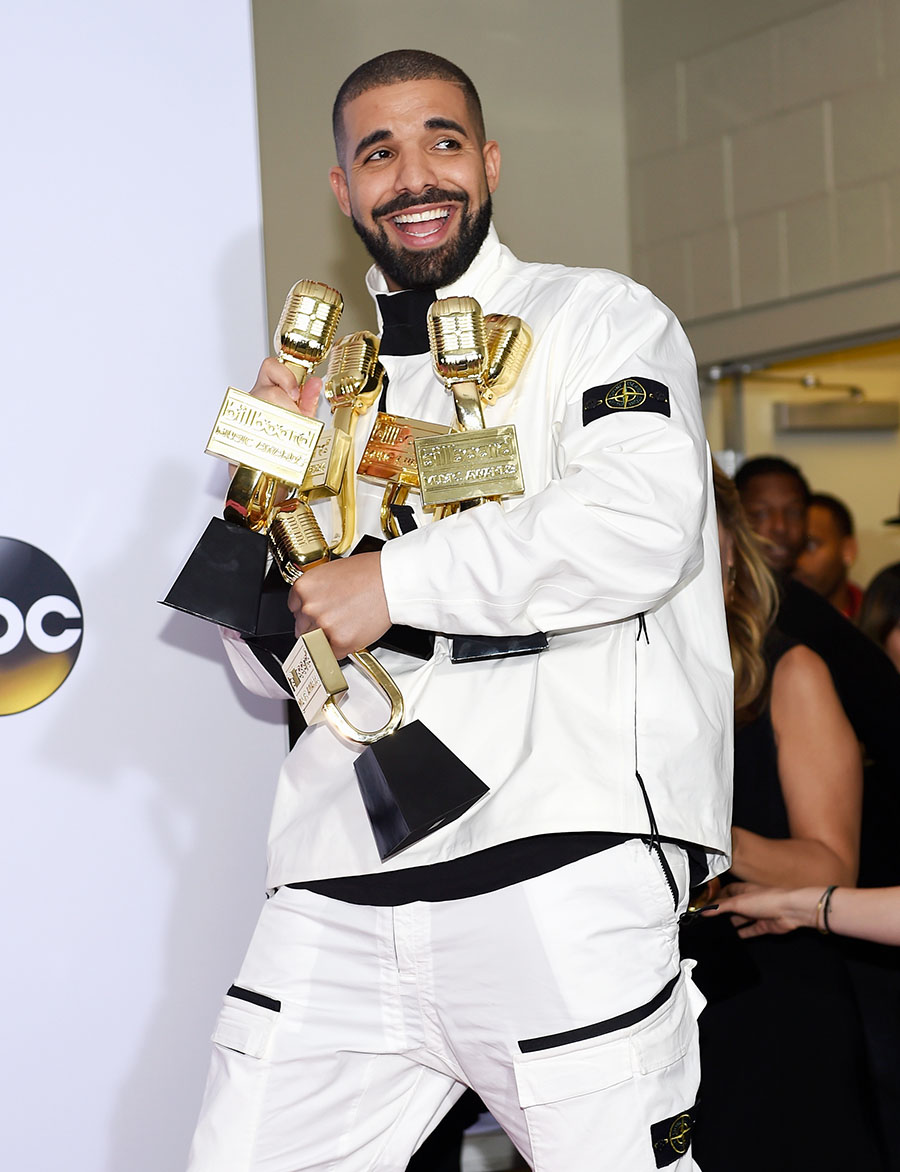 Drake has earned his eighth consecutive number 1 album in America with the biggest album debut of 2018. Drake's new album Scorpion smashed streaming records upon its release on June 29.
Scorpion helped Drake earn 732,000 equivalent streaming sales in its launch week, with 160,000 in traditional album sales, according to WENN.com.
The Canadian rapper now ties Kanye West and Eminem for second place on the list of hip-hop acts with the most Billboard 200 number ones. JAY-Z still holds the rap crown with 14 chart-toppers, while The Beatles reign supreme among all recording artists with 19 number ones.
Standout cuts on Drake's 25-track album include "Nice For What", "March 14th", and "Sandra's Rose" -- an ode to his mother, Sandi Graham, and his favorite blogger, Sandra Rose.
Photo by David Becker/Getty Images