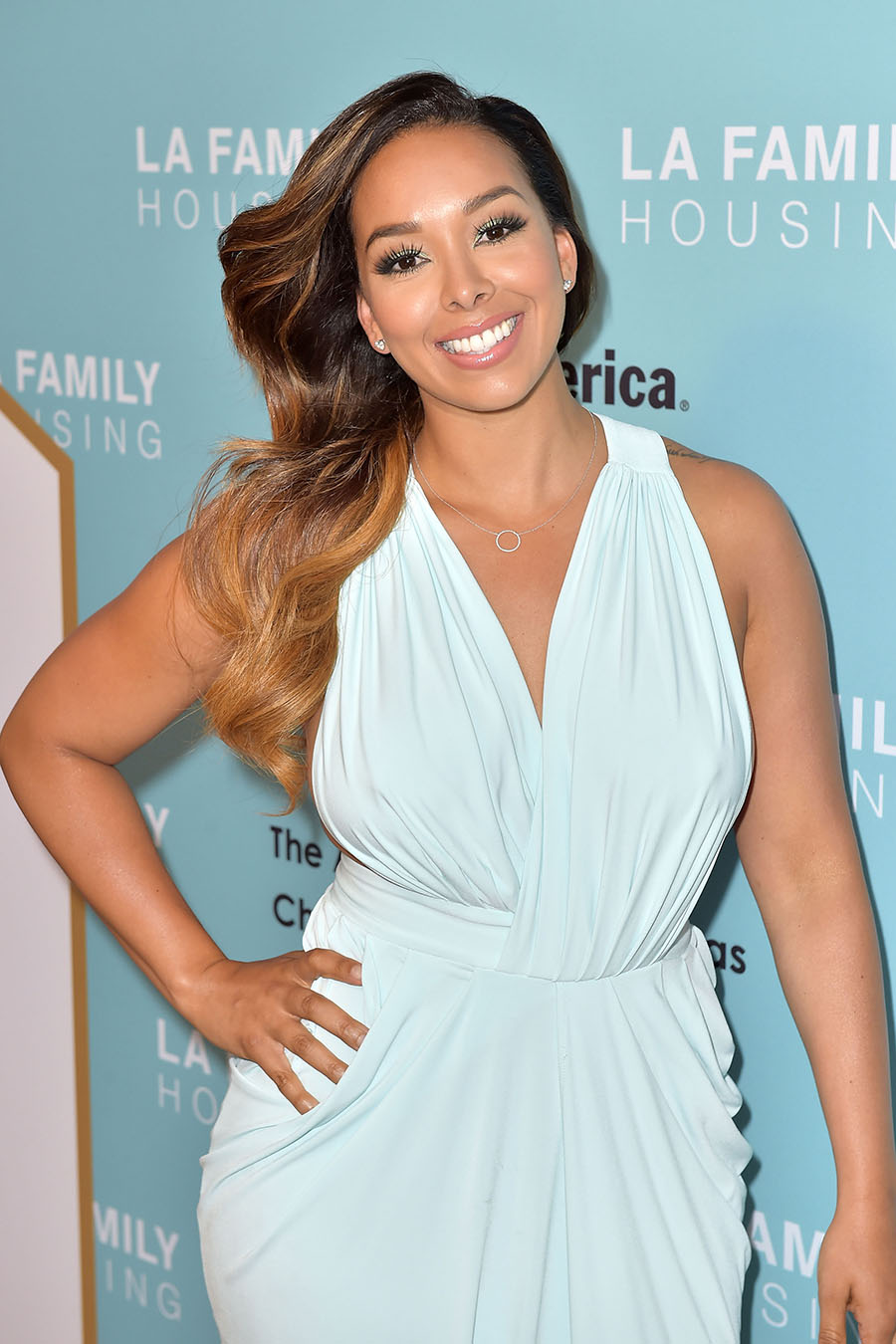 Basketball Wives star Gloria Govan was arrested and charged with child endangerment after an altercation with ex-husband Matt Barnes on Friday, Aug. 31.
According to TMZ, Govan and Barnes were involved in an altercation over their 9-year-old twins — Carter and Isaiah.
Barnes went to the boys' school to pick up his sons on Friday, August 31, as per his child custody agreement. However, Govan arrived earlier and placed the boys in her car.
When Barnes arrived, he ordered the boys to get into his car, according to TMZ. Govan allegedly followed Barnes's car and tried to block it with her car.
Barnes call 911, and the 33-year-old reality star spent the night in a jail cell. She was released on $100,000 bond on Saturday, September 1.
Govan took to Instagram to share a screenshot of a prayer.
"Let me tell y'all something, there isn't a person on this earth that isn't struggling with something! I don't care how much money, success, or followers anyone has. We all have problems. You're not alone. Trust me. Don't let peoples [sic] filtered pictures fool you. God has equipped you, HE has prepared you for everyday. Each day is ordered by him. You're going to be ok!!! You will get through this. Trust in your purpose and don't be afraid to ask for help. A prayer for all of us. #Faith #prayer #power."
Govan and Barnes feuded after she got engaged to Barnes' former NBA teammate Derek Fisher in April. They reportedly cheated while Govan and Barnes were still legally married.
Govan and Barnes are pictured below during happier times in a photo dated April 4, 2013.
Photos by FayesVision/WENN.com, Dave Starbuck/Future Image/WENN.com