Kim Kardashian was so concerned about the pregnancy complication preeclampsia that she hired a surrogate to carry her third child, Chicago West. Former reality star Kenya Moore's fans are concerned she might be diagnosed with the disorder after her dramatic weight gain.
Moore, 47, is expecting her first child with husband, restauranteur Marc Daly.
On Wednesday, Moore shared an image of her growing baby bump on Instagram.com. In the comments of another photo, she wrote "That baby is all the way out there now. "@Kandi still have a few months to go and I weigh 200 lbs!!!"
Moore's fans expressed concern for her, since most of her weight gain is water.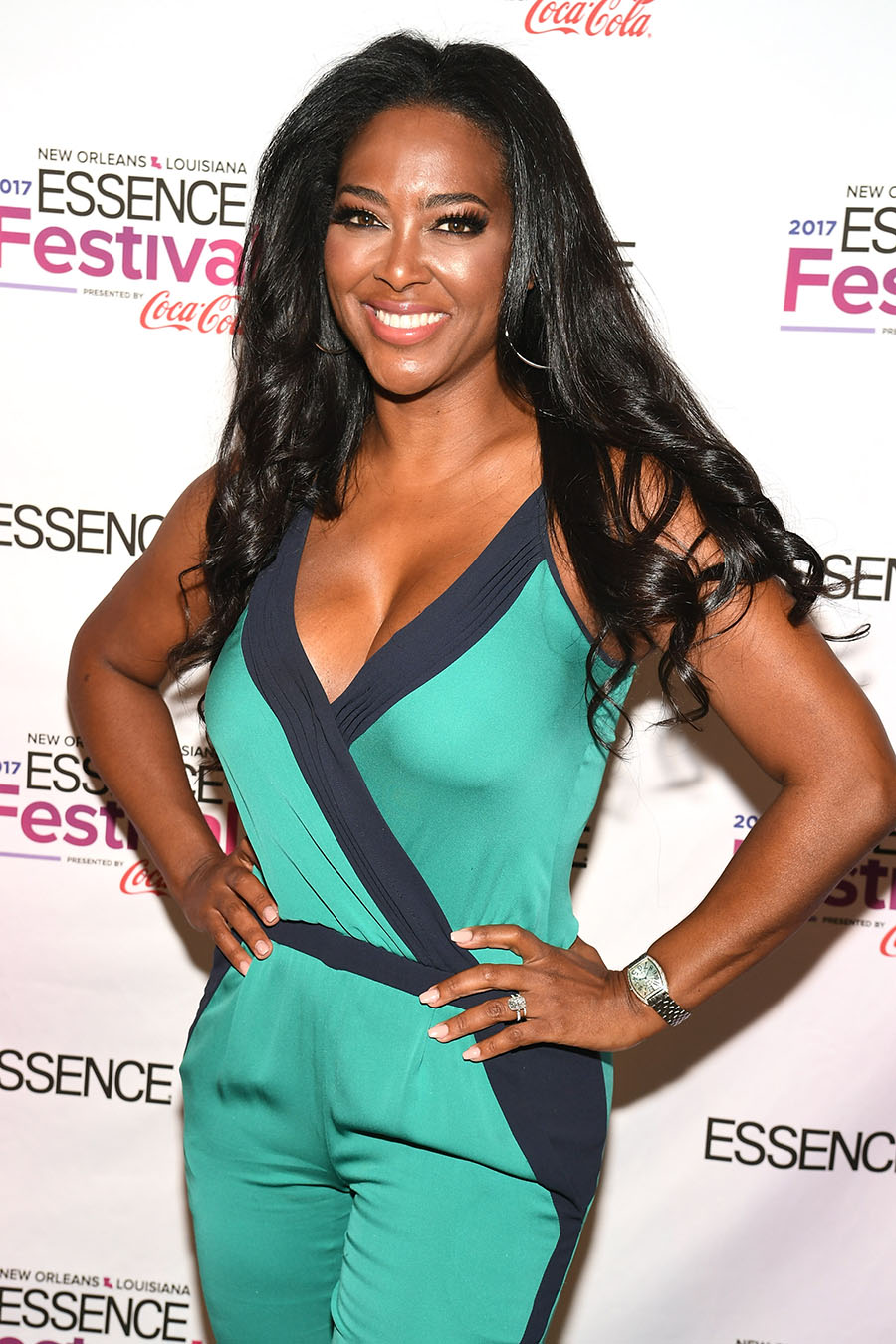 This post was edited to add this photo of Moore for comparison. The photo is dated June 30, 2017.
Doctors say women over age 35 are at highest risk for complications during pregnancy.
Pregnant women retain water, especially in the late 2nd or early 3rd trimester. Excessive weight (water) gain in the torso and arms and legs could be linked to preeclampsia.
Preeclampsia is a potentially deadly complication that occurs any time after the 20th week of pregnancy. The condition is associated with high blood pressure and weight gain.
There is no cure for preeclampsia, but doctors may induce early labor or terminate the pregnancy to save the mother's life.
Other risk factors for preeclampsia include obesity, high blood pressure and gestational diabetes.
Signs and symptoms of preeclampsia include headache, blurred vision, nausea and vomiting, and swelling (edema), shortness of breath, lower back pain, abdominal pain, and spilling protein in the urine (proteinuria).
Photos by Paras Griffin/Getty Images, Instagram.com/@thekenyamoore