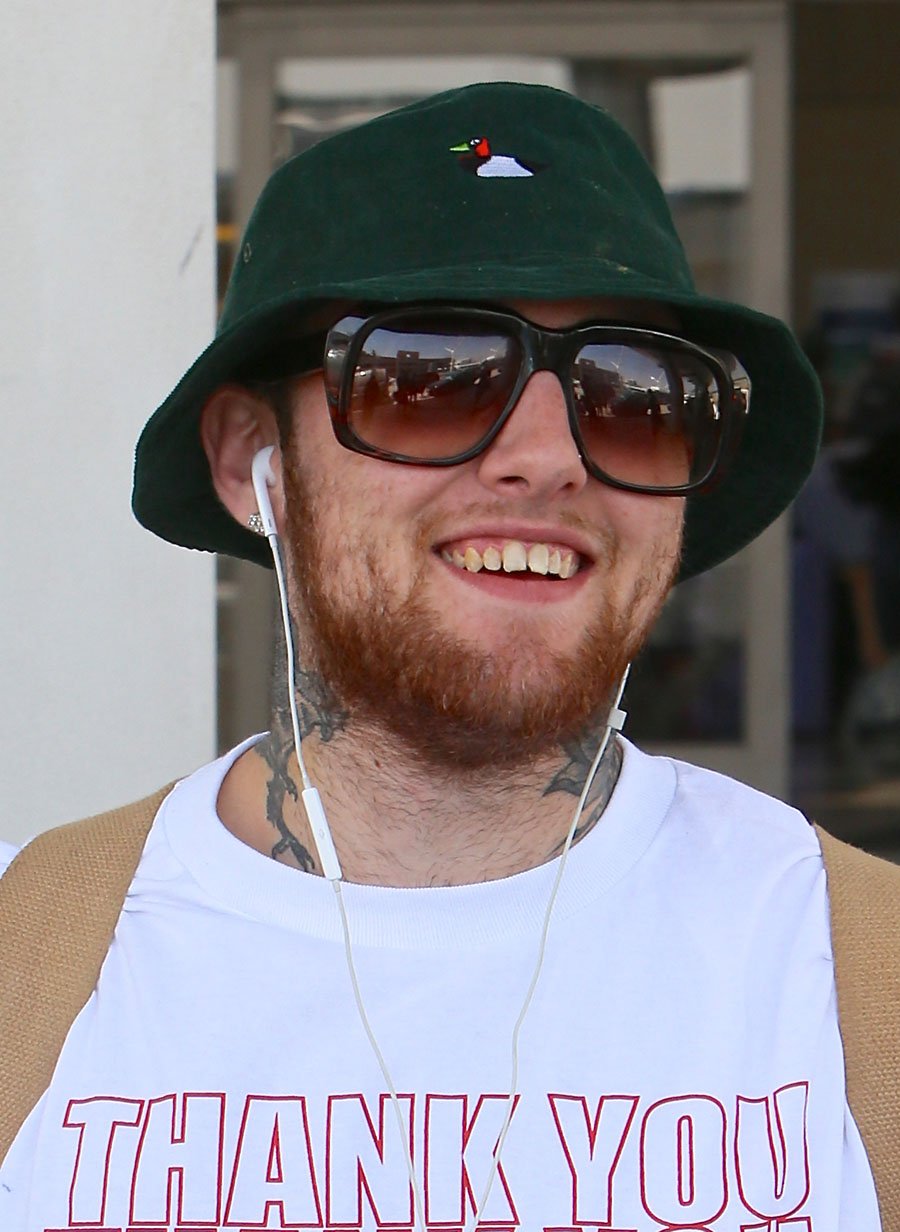 Rapper Mac Miller was dead for at least 8-12 hours before his body was discovered on Friday, Sept. 7. Miller, whose real name is Malcolm James McCormick, died of a cardiac arrest at his Los Angeles area home. He was 26.
An autopsy performed on Miller's body determined he was dead for many hours before a friend called 911 to report he was unresponsive around noon.
Miller's body was in full rigor mortis when police arrived at his San Fernando Valley residence on Friday. The stages of rigor mortis and the contents of his stomach helped the coroner to determine how long he was dead.
The coroner's report is troublesome to investigators working the case, because Miller threw a party at his home last Thursday, Sept. 6 — and the timeline of his death reveals his guests were still in the house when he died early Friday.
Miller's cause of death has not yet been determined, but he was a chronic substance abuser. Sources say he fell into a deep depression and turned to drugs after his split from pop singer Ariana Grande in May.
Police theorize someone cleaned up the scene before the friend called 911. Only a small amount of powder was recovered at the scene.
The news comes as fellow rapper Kendrick Lamar paid an emotional tribute to Miller on Wednesday's edition of Complex magazine's "Open Late With Peter Rosenberg".
"He was just … a good dude. Always made you feel good, just a great energy to have around," Lamar said.
"Just always had a smile on his face, and that's something that I commend. No matter what he was going through, he didn't make you feel sorry for him, you know? He was strong about it — always kept a smile on his face because he wanted you to smile, too," Lamar added.
Photos by WENN.com