Katt Williams dropped to his knees in submission deference to comedic actress Tiffany Haddish backstage at the Emmy Awards at the Microsoft Theater in Los Angeles on Monday night.
The respect he showed to Haddish was surprising considering all the hateful comments he uttered on the Frank & Wanda In The Morning Show on V-103 in Atlanta on Friday.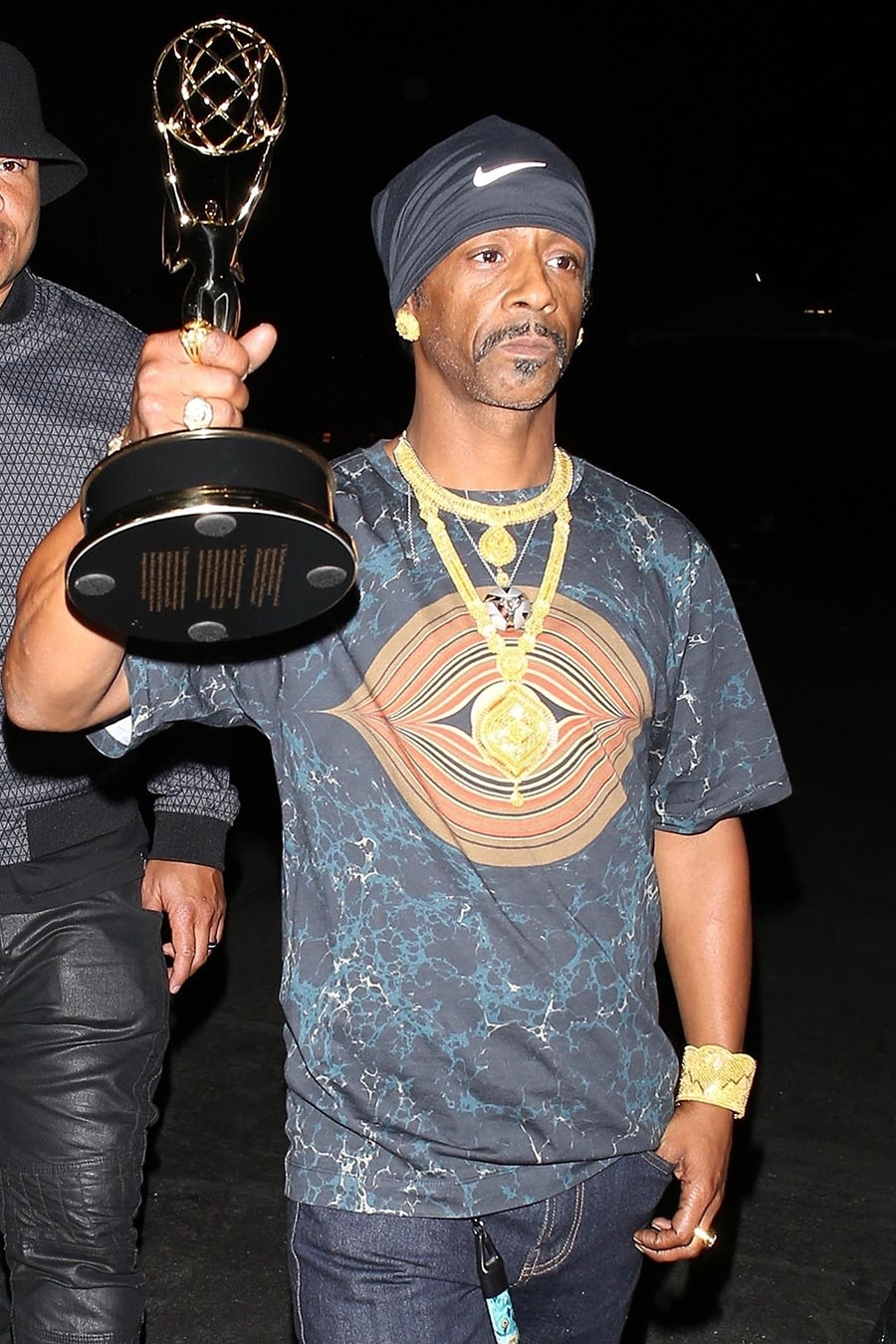 Williams, 47, took several photos with Haddish backstage after they picked up their Emmys awards. In one photo uploaded to Haddish's Instagram page, Williams is seen on his knees in front of the Girls Trip star who won an Emmy for hosting Saturday Night Live.
Just last week, Williams said he was not impressed with Haddish's role in the hit comedy Girls Trip. He said Haddish did not write the movie — she was only handed a script to read.
"I'm a writer. I don't care about what you read," he told Frank Ski and Wanda Smith.
"When did ghetto become marketable?" Williams asked. "They like [Haddish] because she slept with a white man," he added.
Videos of the tense exchange between Smith and Williams went viral on social media, garnering millions of views.
Photos by Roger / BACKGRID, Instagram.com/@tiffanyhaddish