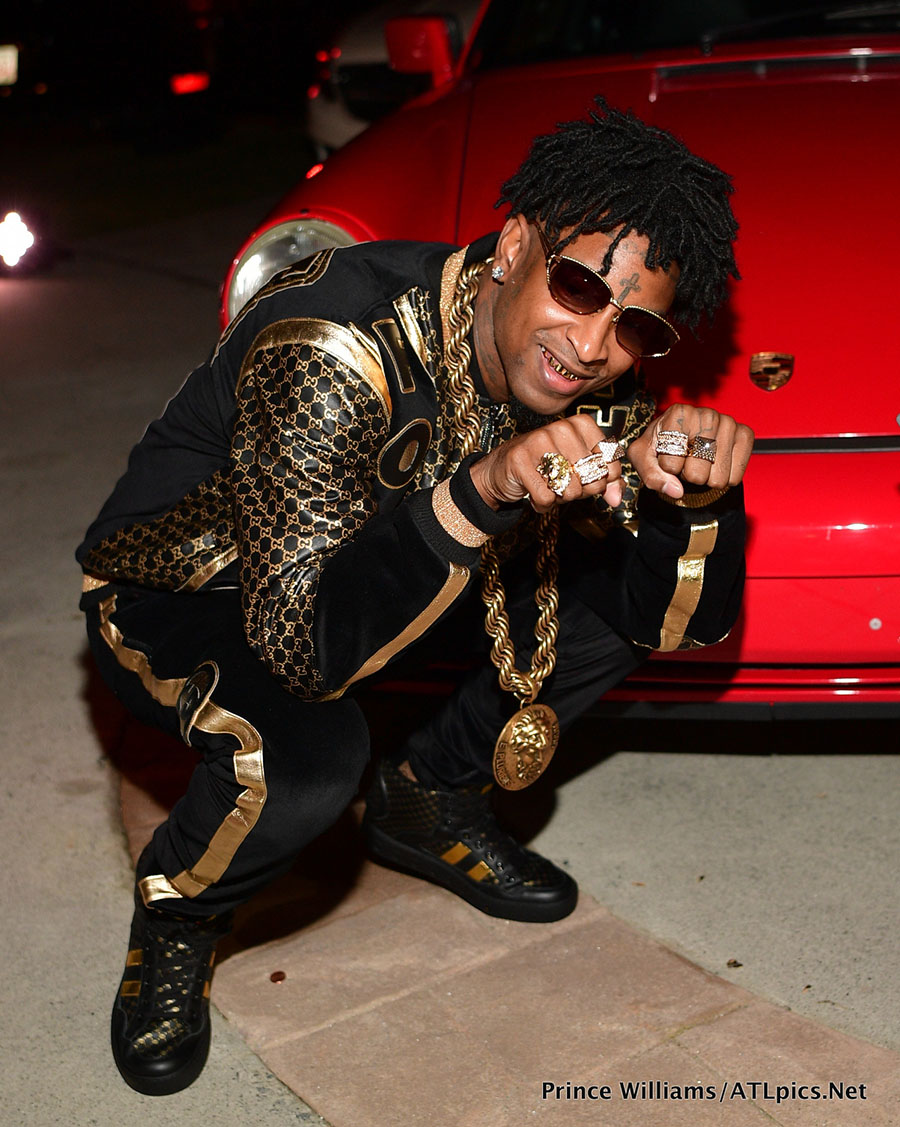 Rapper 21 Savage held a '80s Throwback Halloween/Birthday party in a private residence that was designed to look a Brooklyn bodega. The party was held Sunday night in Atlanta.
21 Savage paid homage to rap icons Eric B & Rakim, while his guests were dressed as the late rapper Eazy-E and rapper/actor LL Cool J, below left.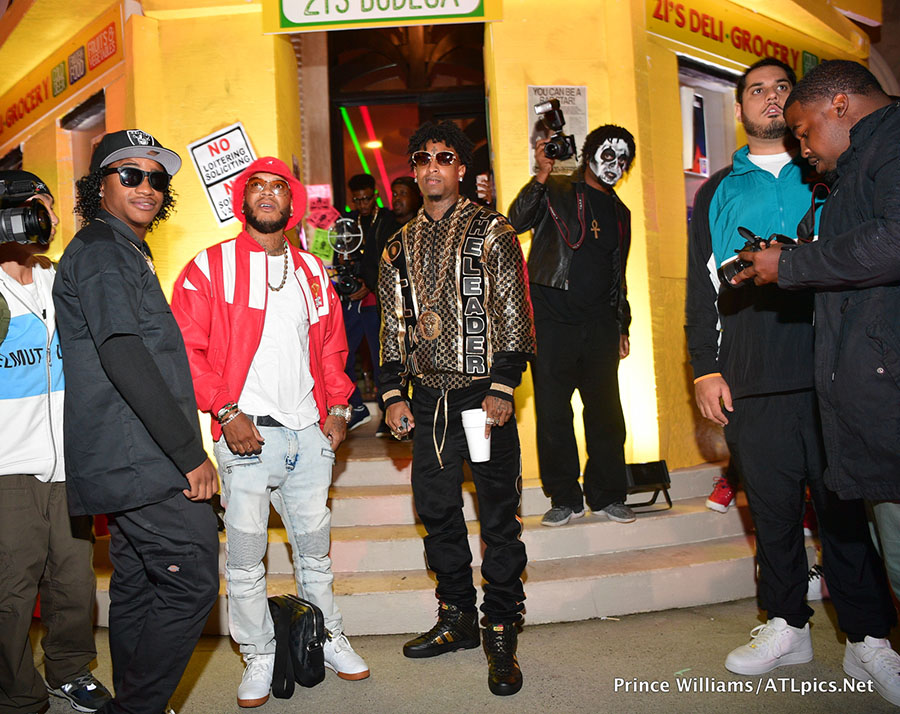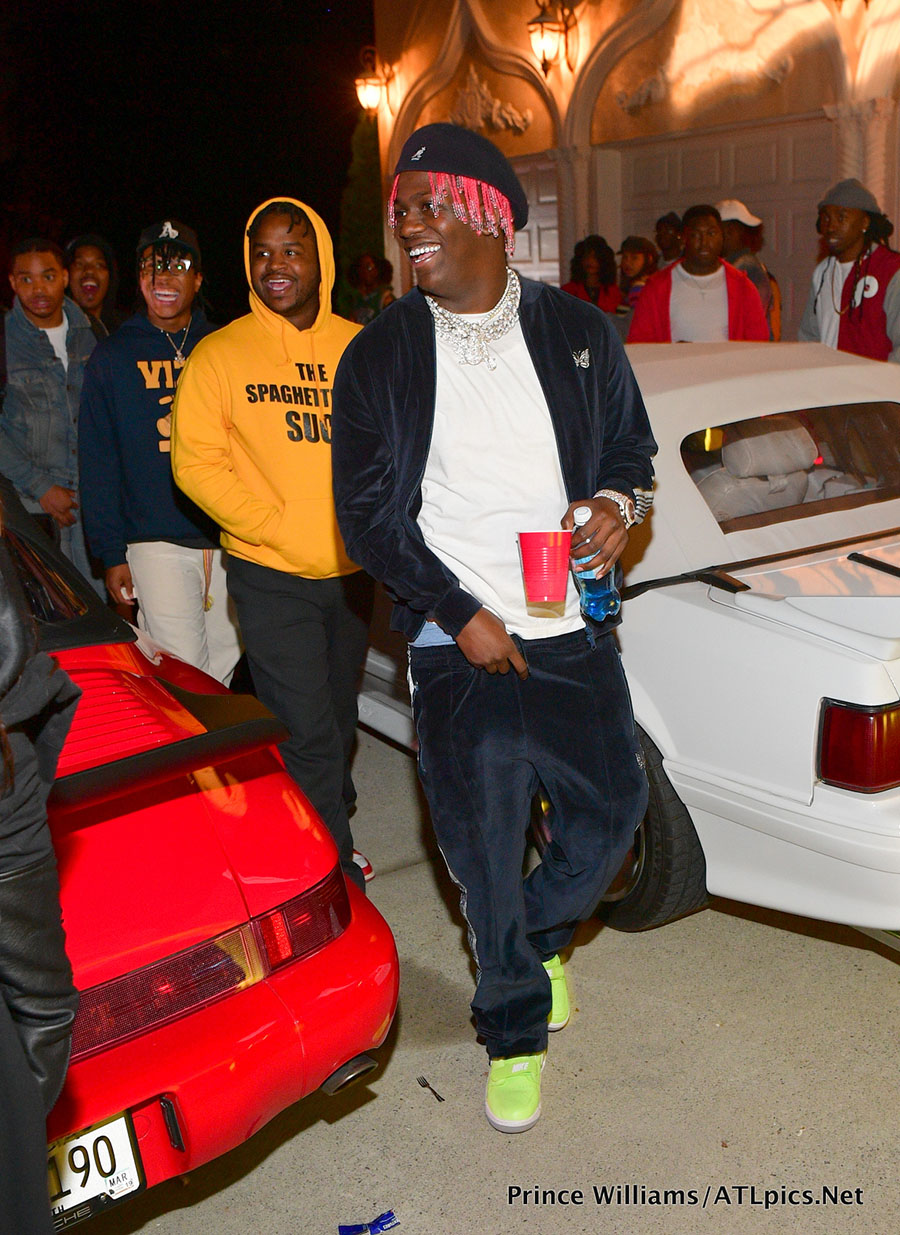 Invited guests included Lil Yachty (pictured right); Day Bella, Reese LaFlare, Amina DiopAkbar V, and more.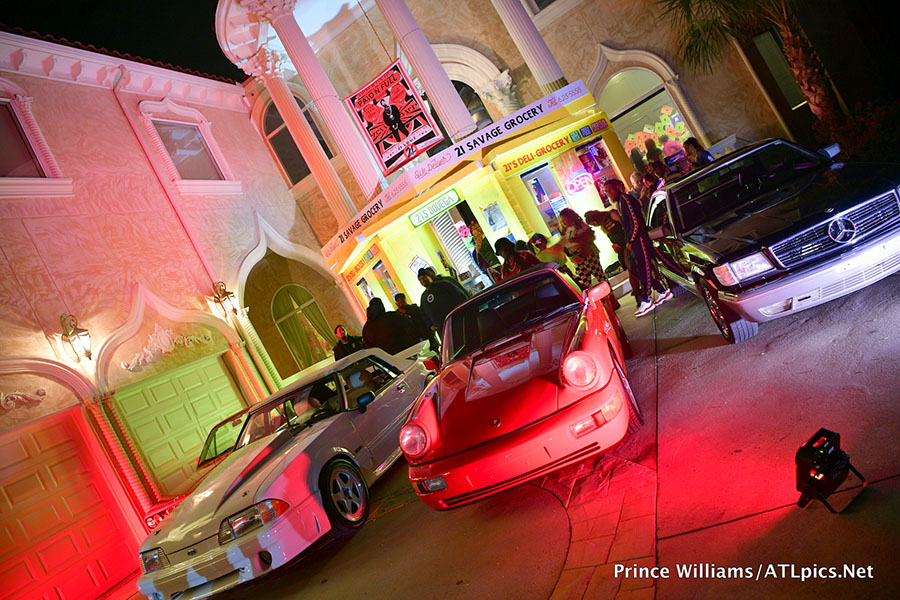 The Halloween/birthday party was held at a mansion decked out to look like a Brooklyn bodega.
Photos by Prince Williams/ATLPics.net