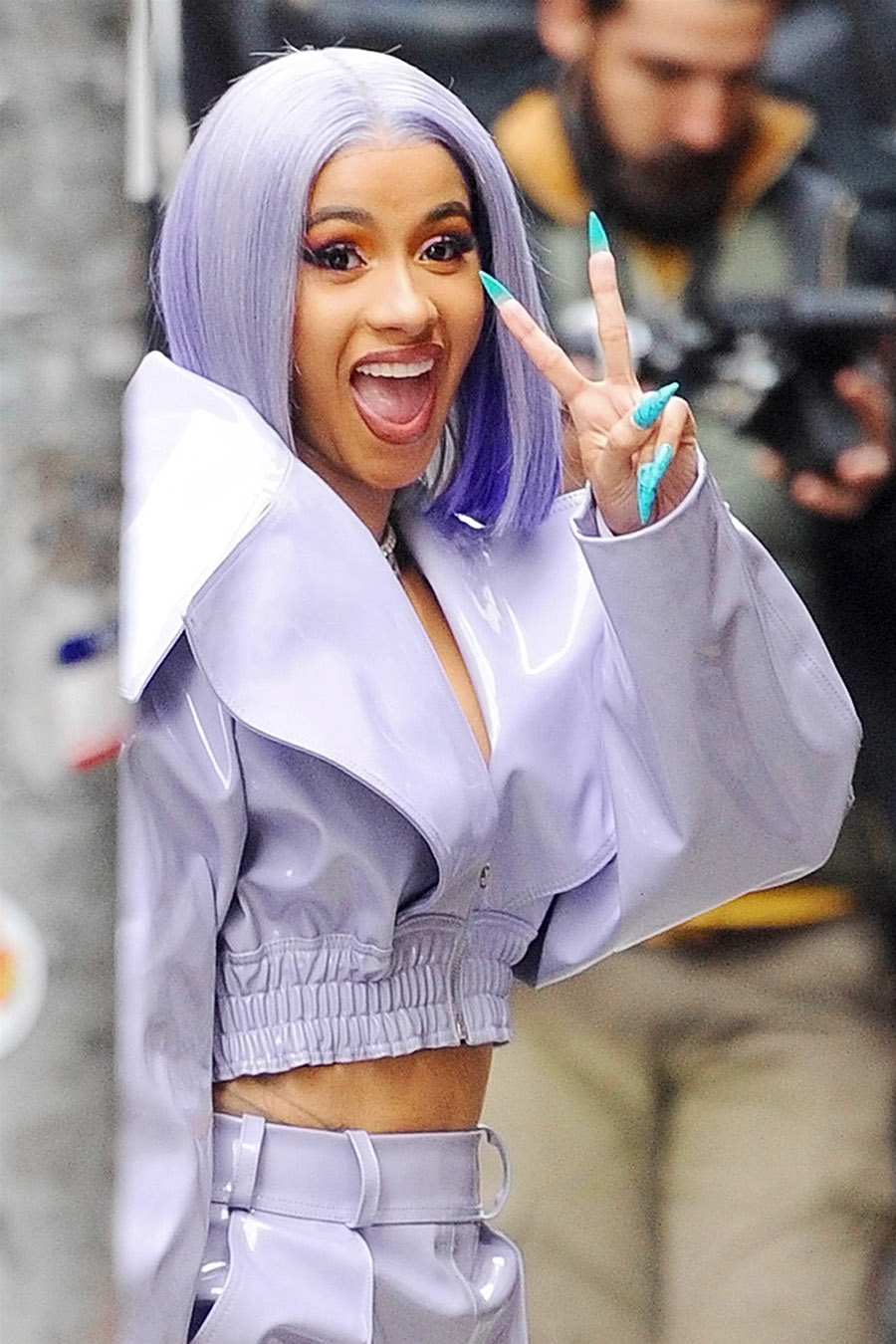 Pop star Cardi B was seen heading out to run errands in New York on Tuesday. She was dressed to impress in a loud purple outfit with matching purple hair and bone colored heels. The "Ring" singer flashed the peace sign for her adoring fans and the papz.
Photo by JosiahW / BACKGRID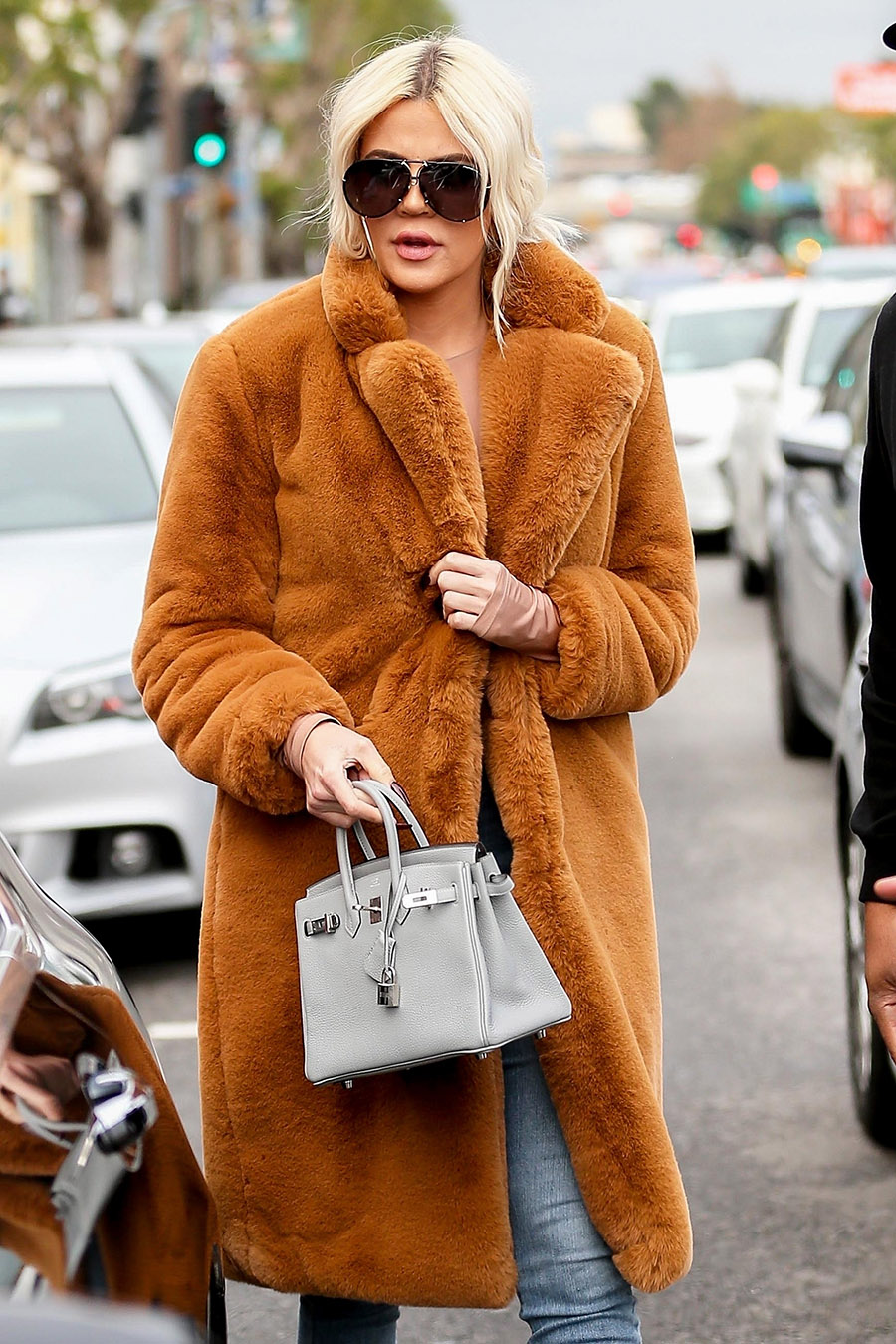 Khloe Kardashian bundled up in a furry coat to have lunch with family members at Oliva Trattoria restaurant in Sherman Oaks on Monday. She was also there to film an episode of Keeping Up With The Kardashians. The mother-of-one accessorized her casual outfit with a pricey Hermès handbag.
Photo by Dream team / BACKGRID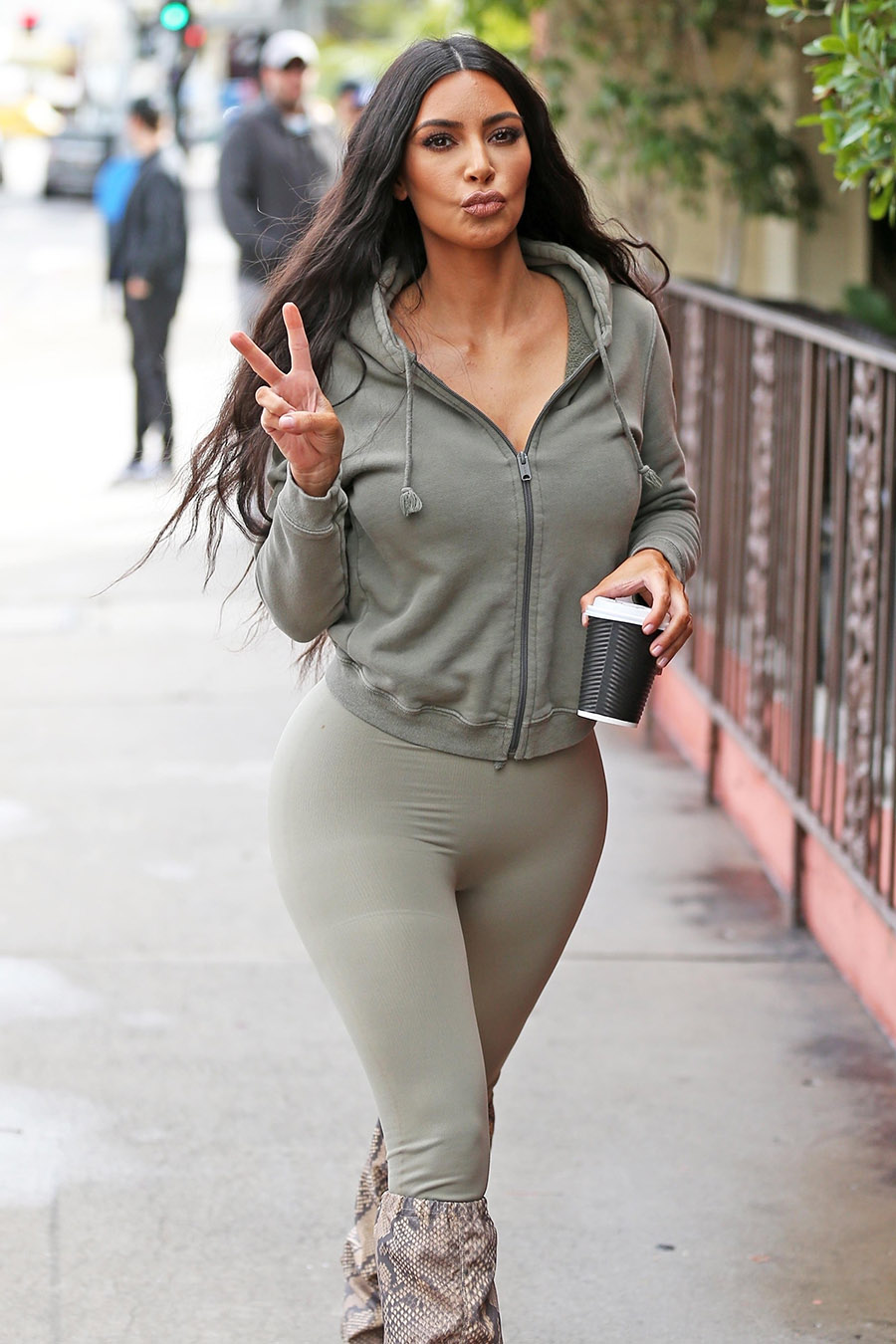 Kim Kardashian-West, 39, shows off her curves in skintight leggings and matching hoodie. She accessorized her outfit with snakeskin boots, as she met up with family members, including Khloe Kardashian, at Oliva Trattoria for lunch, and to film an episode of her long-running reality show, Keeping Up with the Kardashians. Kim and her husband, Kanye West, are expecting their fourth child via a surrogate.
Photo by Dream team / BACKGRID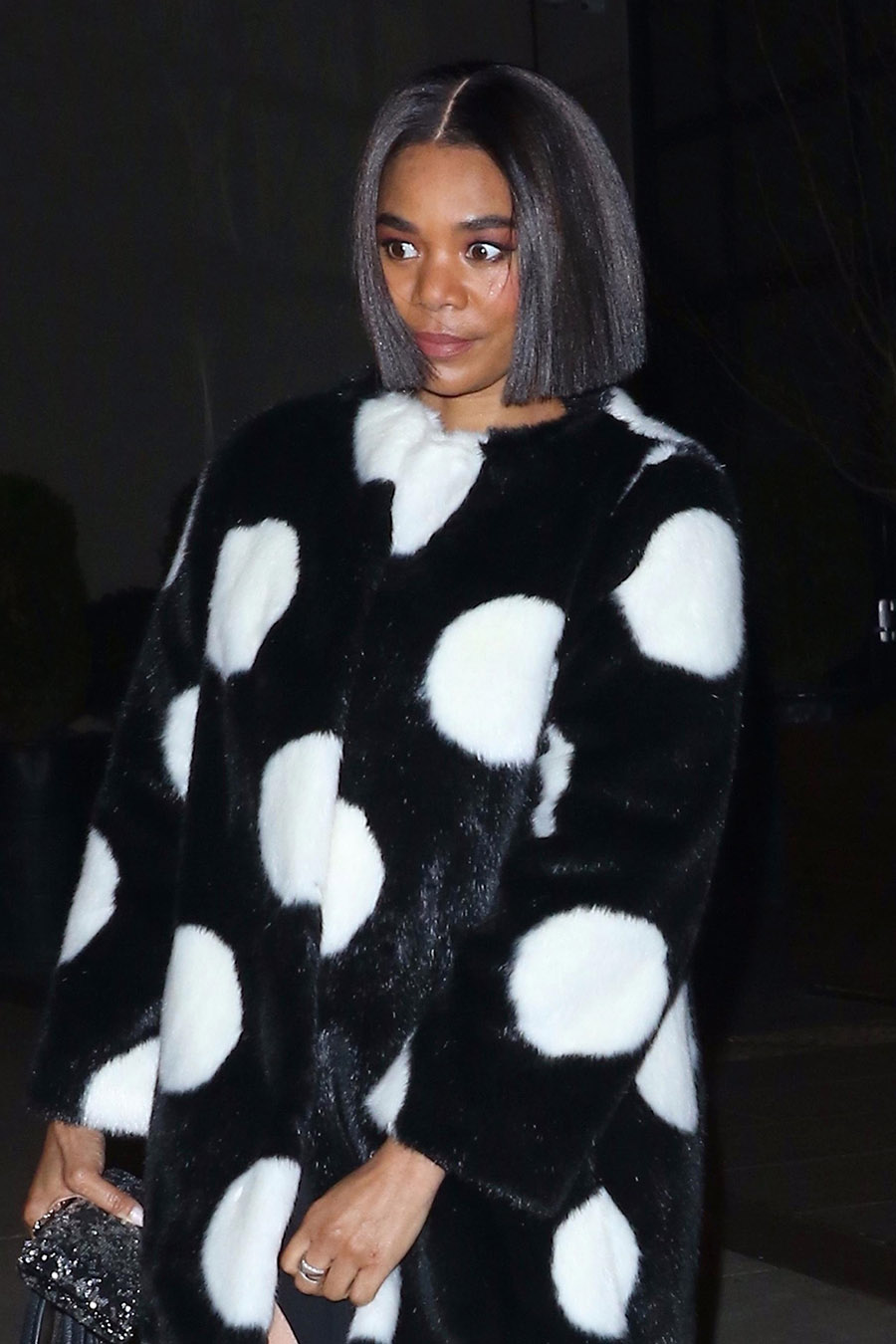 Actress Regina Hall looked wide eyed and a little anxious as she headed out for a night on the town in New York City on Monday. Regina was in New York to attend the NY Film Critics Circle Awards. She was spotted looking chic in a black furry coat with white polka dots. Regina, 48, is best known for her comedic roles in The Best Man and the 2017 comedy film Girls Trip.
Photo by BlayzenPhotos / BACKGRID

Kenny Lattimore's son Kenny Lattimore, Jr. is all grown up. Father and son were spotted heading to check in for their flight out of LAX Airport in Los Angeles on Monday. 15-year-old Kenny Jr.'s mom is R&B singer Chanté Moore. Chanté and Kenny Sr., both 51, were married on New Year's Day in 2002 in Jamaica. They divorced sometime prior to July 27, 2011. Chanté announced the divorce in a statement on her Facebook page. She also has a daughter Sophia Hardison with ex-husband, actor Kadeem Hardison.
Photo by Shotgetter / BACKGRID

Hailey Baldwin and husband Justin Bieber (not pictured) made a quick dash into a medical building. Their medical office visit sparked rumors that Hailey might be pregnant with Justin's first child. The couple married in a civil ceremony in New York City in 2018. In a social media post over the weekend, Hailey showed signs that married life may be overwhelming her. The super model begged online trolls to stop harassing her for marrying their pop idol.
"Stepping into 2019, I want to be more open," Hailey wrote on Instagram. "I want to be more open about the things I struggle with," she said, adding that she wants to "be able to be more vulnerable. I'm 22 years old, and the truth is, no matter how amazing life may look from the outside, I struggle. I'm insecure, I'm fragile, I'm hurting, I have fears, I have doubts, I have anxiety, I get sad, I get angry."
Photo by BACKGRID