21 Savage's lawyer suggests that immigration officials targeted the rapper after he dissed them in a new song. The "Bank Account" rapper, whose real name is Shéyaa Bin Abraham-Joseph, was arrested on Sunday, Feb. 3, for overstaying his immigration visa.
Immigration officials say Abraham-Joseph, who was born in London in 1992, has been living in America since 2006 without the proper paperwork. The 26-year-old rap artist applied for a new visa as an alleged crime victim in 2017.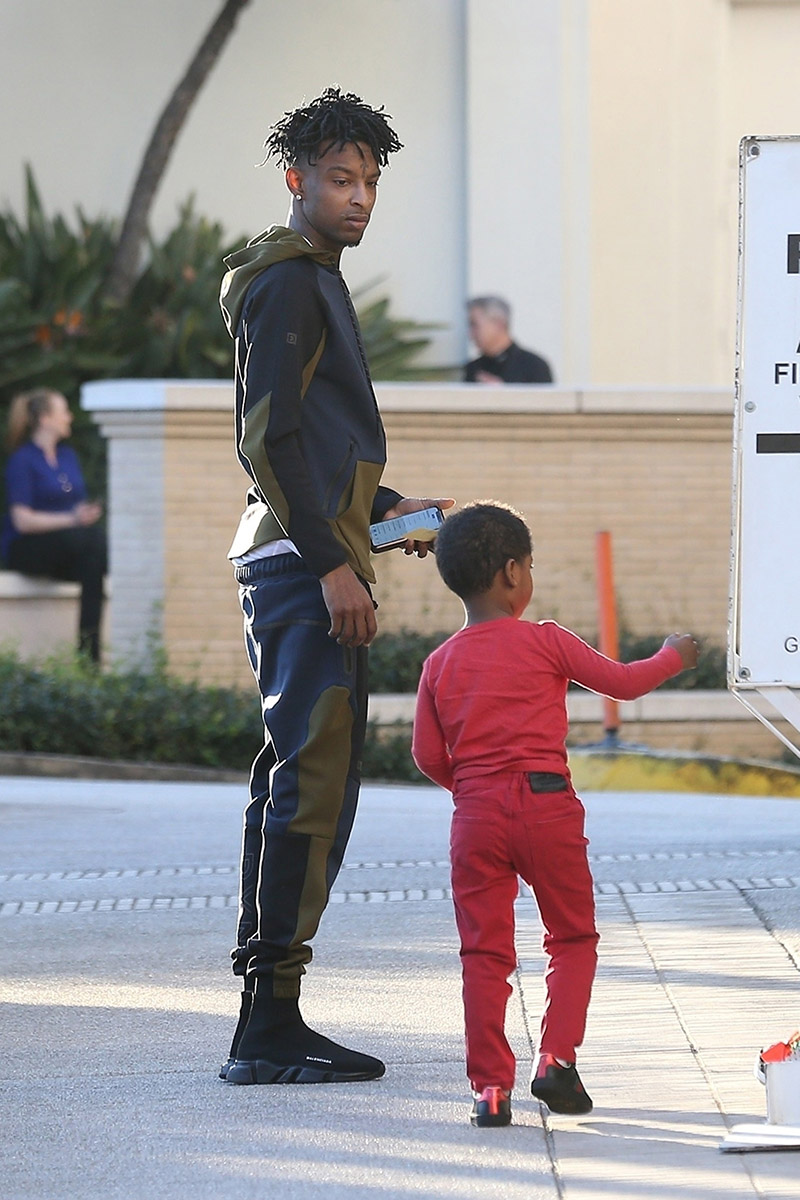 Immigration and Customs Enforcement (ICE) agents picked Abraham-Joseph up during a targeted sting on Sunday, and he is now threatened with deportation back to England.
On Tuesday evening, his lawyer Charles H. Kuck issued a lengthy statement to address a "great deal of misreporting" on the Internet. Kuck noted that many have speculated Abraham-Joseph was targeted by ICE over his new song "A Lot", which he performed live on The Tonight Show Starring Jimmy Fallon last week.
Abraham-Joseph changed the song's lyrics to criticize immigration officials and President Trump's migrant policy of detaining children at the U.S.-Mexico border.
"Went through some things, but I couldn't imagine my kids stuck at the border (Straight up)," he raps. "Flint still need water (Straight up), n**gas was innocent, couldn't get lawyers (On God)."
Abraham-Joseph was arrested 5 days after his appearance on The Tonight Show.
"There continues to be no legal reason to detain Mr. Abraham-Joseph for a civil law violation that occurred when he was a minor, especially when people in his exact situation are routinely released by ICE," the lawyer wrote. "Many have speculated as to possible ulterior motives for his arrest and detention, including that he released music five days prior to his arrest by ICE, which included new lyrics condemning the behavior of immigration officials for their detention of children at the border."
He continued: "We are unaware of why ICE apparently targeted Mr. Abraham-Joseph, but we will do everything possible to legally seek his release and pursue his available relief in immigration court."
In his statement, Kuck confirmed the rapper was born in the U.K. but arrived in the U.S. legally when he was seven years old, contradicting reports that he was 12 when he moved to the U.S.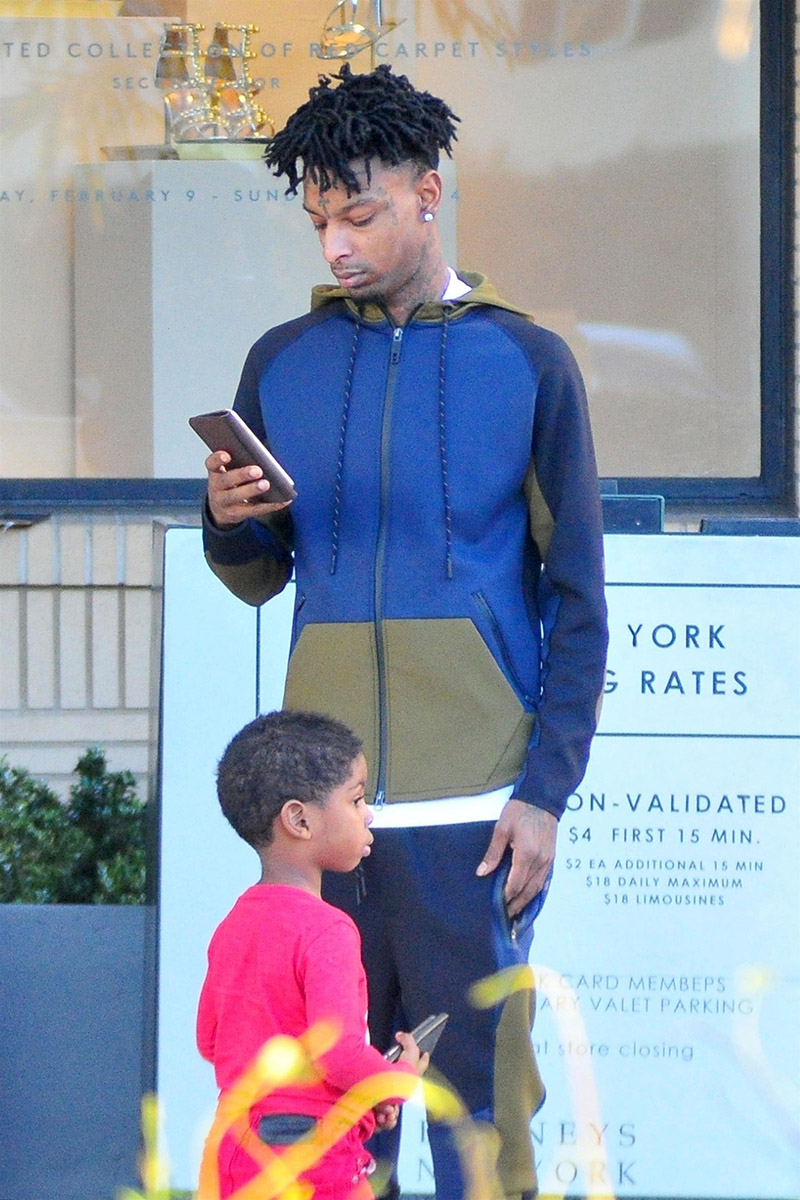 Kuck said Abraham-Joseph has three minor children who are U.S. citizens and a mother and four siblings who are in the country lawfully.
Complicating Abraham-Joseph's case is his lengthy criminal record in Atlanta which includes a 2014 felony drug conviction. The felony conviction was expunged in 2017, but ICE has no obligation to honor the expungement.
Abraham-Joseph was transferred from an immigration detention center in downtown Atlanta to an immigration facility in Ocilla, GA, about three hours south of Atlanta.
According to The Blast, he is currently at the Irwin County Detention Center, where his daily activities includes chores and minimal exercise.
Abraham-Joseph is best known for dating West Coast socialite Amber Rose.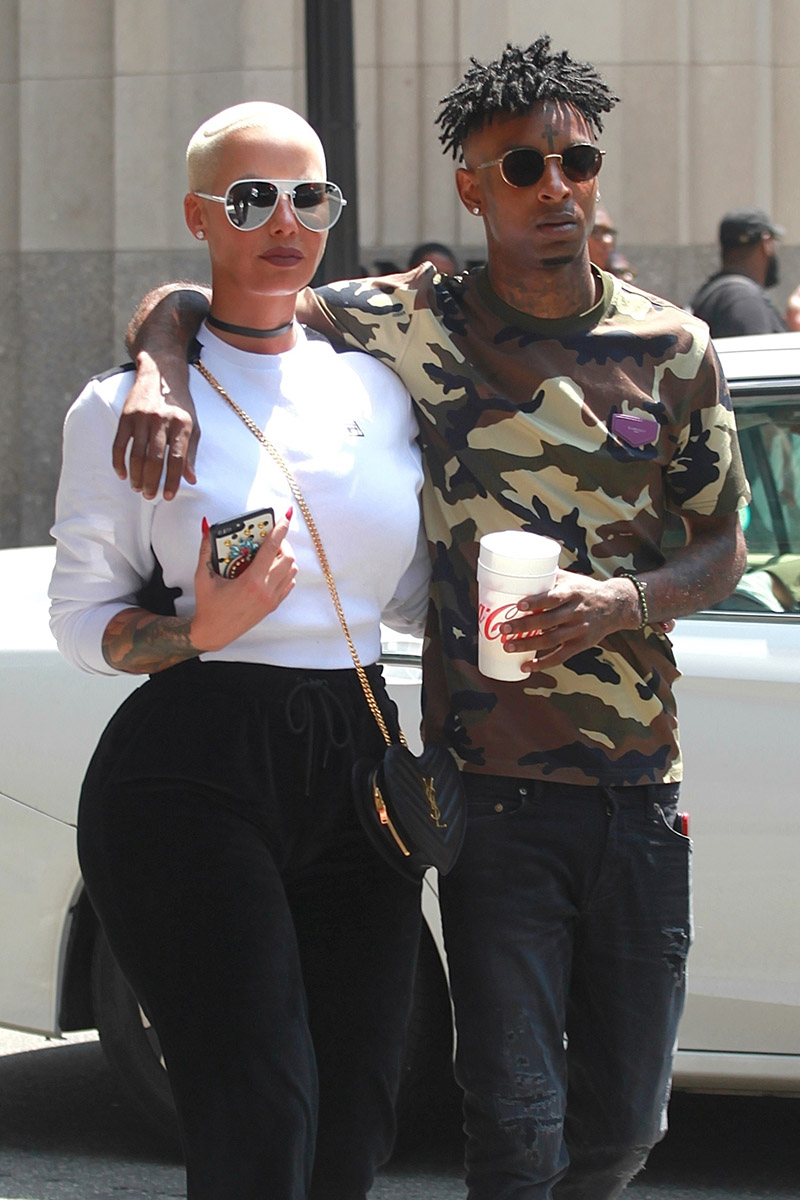 Photos by Hollywood To You / BACKGRID, Dufffotos / BACKGRID, Premiere BACKGRID, MediaPunch/BACKGRID