TMZ obtained rapper Bow Wow's mugshot that shows visible scratches on his forehead and under his right eye. The troubled rapper was arrested early Saturday, after battling with his on-again, off-again girlfriend, Leslie Holden, aka Kiyomi Leslie.
According to a police report obtained by WSB-TV, both combatants displayed visible injuries, and police could not determine who swung first.
Officer Jarius Daugherty told the Associated Press in an email that cops responded to a report of a domestic assault at 205 12th Street in Atlanta around 4:15 a.m. Saturday. When they arrived, Leslie told them she had been assaulted. But since they both showed visible signs of injuries, cops took them both into custody.
According to EURweb.com, Bow Wow was charged with misdemeanor battery and released on $1500 bond Saturday morning.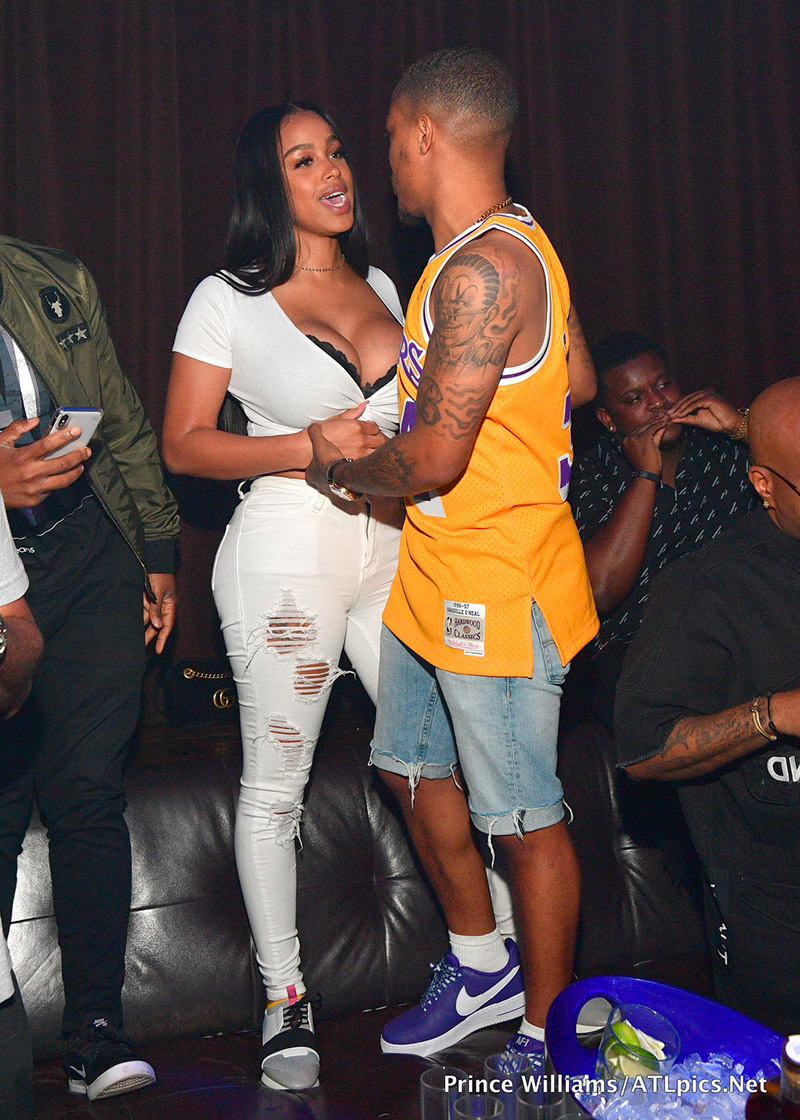 Bow Wow, 31, and Leslie are stars of WEtv's Growing Up Hip-Hop: Atlanta reality TV show.
A day before the altercation, Bow Wow promoted a pop-up shop for his mother, Teresa Caldwell, at Salon Morae.
"Ladies in town for the Super Bowl don't forget… My mother is having her @shoptasteonline "SIP & SHOP" today!!! 1pm-7pm Fri & Sat. #shopping #food #drinks," he tweeted on Friday.
Bow Wow, who is a native of Ohio, is a full-time resident of Atlanta.
He is best known as child rapper "Li'l Bow Wow" – a stage name bestowed upon him by his idol Snoop Dogg.
Bow Wow was the protege of rap producer Jermaine Dupri, who crafted hit songs for the youngster, including "Bounce with Me" off his debut album Beware of Dog.
In 2016, Bow Wow announced he was retiring from rap.
Photos by Prince Williams/ATLPics.net