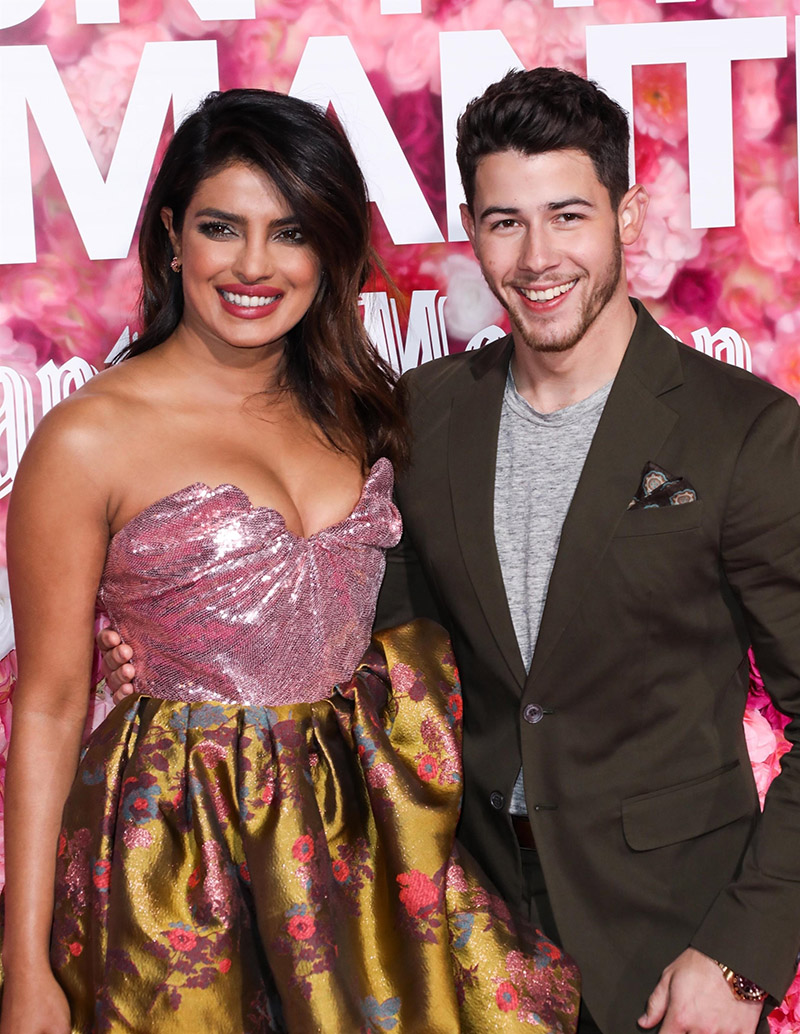 Newlyweds Priyanka Chopra and Nick Jonas say they will start a family when they get good and ready. The Quantico star, 36, and the former boy band singer, 26, tied the knot in 2 extravagant ceremonies in her native India in December.
Chopra, who was raised in a traditional Indian family, knows babies are naturally "something that needs to happen" after getting married. She also knows But she says they are letting it happen in an "organic" way.
"It's not something I think about very much," she tells People magazine. "We're both very driven, we love our work, we're married to our work, and we're both very supportive of each other's work."
She says they are focusing on continuing to get to know each other.
"We haven't changed, strangely, because we're still navigating, getting to know each other, and it's just magical, because every day is like a new feeling and a new day and you're learning something new," she says.
Chopra and Jonas previously discussed parenthood, but they aren't in a hurry to start a family despite the fact that she is 36 and flirting with a high-risk pregnancy if she waits any longer.
"I always say, 'Man proposes, God disposes', so I'm not taking any chances," Chopra said. "We definitely want kids, and when the time is right, it will happen."
Jonas added: "Let us be married first for a while before we have to make all these big decisions. We're in our honeymoon period right now and we will be for a very long time."
Priyanka is one of India's most popular and highest-paid Bollywood stars. Jonas is best known as a member of the Jonas Brothers with his older brothers, Joe and Kevin. He is also known for his acting role in the Jumanji adventure film franchise, starring Dwayne "The Rock" Johnson and Kevin Hart.
Photos by Image Press / BACKGRID