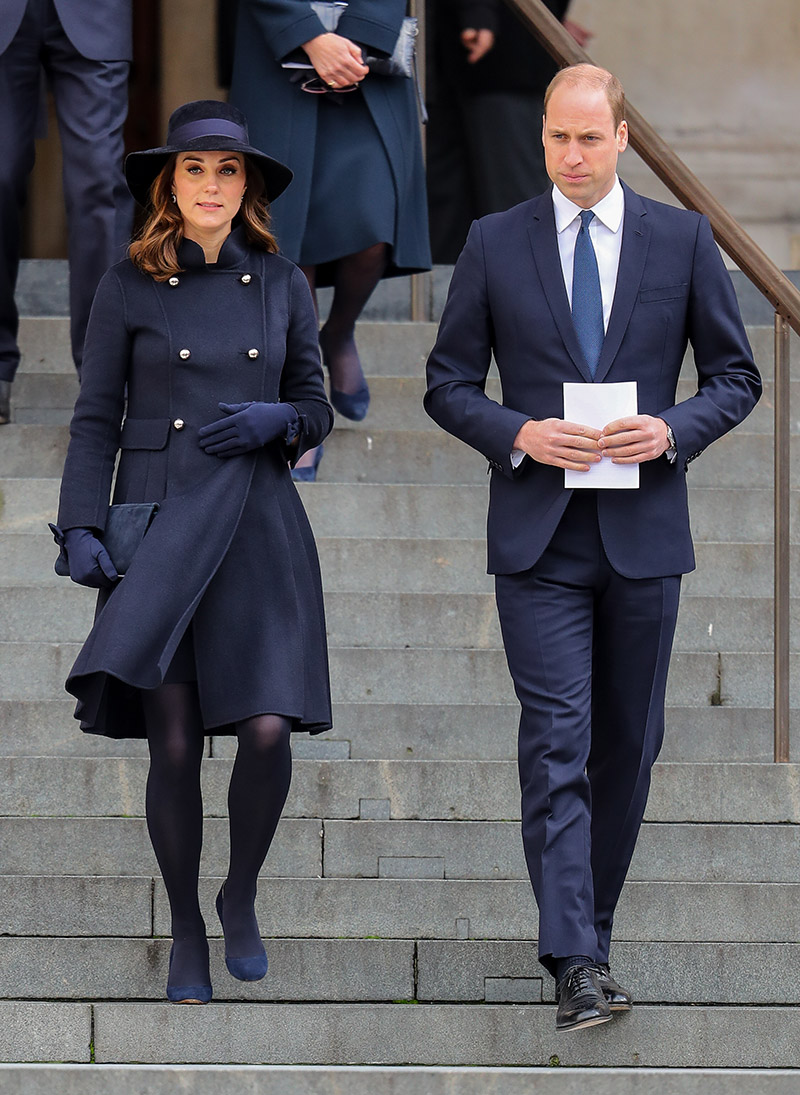 The British tabloids are having a field day with a rumor that Britain's Prince William, 36, cheated on his wife, Kate Middleton, 37, while she was pregnant with the royal couple's third child, Louis.
According to American tabloid In Touch Weekly, William carried on an affair with his aristocratic neighbor, Rose Hambury.
William's attorneys threatened legal action against In Touch and any British publication that reports the story.
"In addition to being false and highly damaging, the publication of false speculation in respect of our client's private life also constitutes a breach of his privacy pursuant to Article 8 of the European Convention to Human Rights," the law firm of Harbottle and Lewis wrote in a letter to one Brit publication that reported the In Touch story.
William's father, Prince Charles, 70, famously cheated on William's mother, the late Princess Diana, with his second wife Camilla, Duchess of Cornwall, 71.
William and Kate share three children – Prince George, 5, Princess Charlotte, 3, and Prince Louis, 12 months. This is the first serious report of William cheating on Kate since they tied the knot in 2011.
They broke up several times before their marriage due to William's roving eyes.
So far, there have been no reports of William's younger brother, Prince Harry, 34, cheating on his pregnant wife, Meghan Markle, 37, who is due to give birth at the end of this month.
Photos by WENN.com