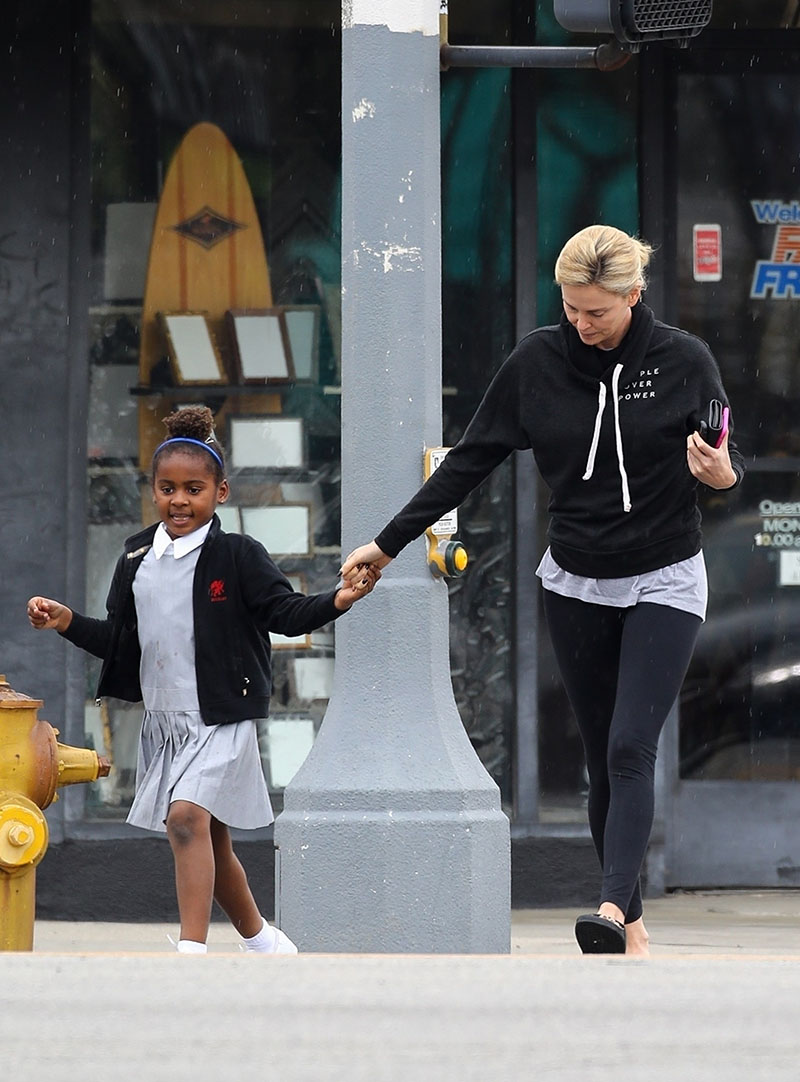 Charlize Theron is the latest Hollywood parent to reveal her child is being raised as the opposite sex. The South African actress is a single parent to Jackson, 7, and daughter August, 3. Theron confirmed to London's Daily Mail that she is raising "two beautiful daughters."
"Yes, I thought she was a boy too," said Theron, 43. She added that Jackson "looked at me when she was three years old and said, 'I am not a boy!'"
Theron said she allowed the three-year-old to choose his destiny, saying, "They were born who they are and exactly where in the world both of them get to find themselves as they grow up, and who they want to be, is not for me to decide."
Theron told the publication that her job as a mother is to celebrate and love her children regardless of their identities.
The news comes as no surprise to many who observed Jackson wearing characteristically feminine clothing and hair weave for years.
Jackson is the latest celebrity child to either come out as homosexual or switch genders. Most of the children of Hollywood liberals are encouraged and rewarded to be different than their peers.
Ex-NBA star Dwyane Wade's son Zion Wade, 11, (pictured 3rd from right) came out as homosexual during Miami's Pride parade earlier this month.
Children of celebrities and pro athletes have higher rates of homosexuality and transgenderism because their parents are focused more on their careers than nurturing their children.
Homosexuality was removed from the Diagnostic and Statistical Manual (DSM) in 1973 after successful lobbying by special interest groups.
Transgenderism (formerly known as Gender Identity Disorder in DSM-4), was renamed to the lesser pathological Gender Dysphoria in the DSM-4 to identify children and adults who desire to be the opposite sex.
Gender Dysphoria is diagnosed and encouraged in American children as young as 2.
Correction: An earlier version of this post was edited to correct Jackson's age. He's 7, not 11.
Photos by JB Lacroix/WireImage, EVGA / BACKGRID, Michael Reaves/Getty Images