It's not official yet, but rapper Future Hendrix may be a daddy for the 6th time. The promiscuous rapper's alleged baby mama, Eliza Reign, is allegedly the recipient of his latest child support check.
According to Rhymeswithsnitch, on Easter Sunday, Eliza took to her Instagram to hint that she welcomed her newborn baby. Eliza has made no secret that the "Mask Off" hitmaker is her baby daddy.
Future, who was born Nayvadius DeMun Wilburn, is best known for his personal life, which involves making babies with at least 5 different women, including Seattle homemaker Ciara Wilson, wife of the NFL's richest player Russell Wilson.
According to Wikipedia, Nayvadius is officially father to five children. His 5th child, Hendrix, was born to socialite Joie Chavis on Christmas Day 2018. Joie also has a daughter by washed up rapper Bow Wow.
Ciara is suing Future for neglecting his duties as a father to their 4-year-old son Future Zahir Wilburn. If Ciara thinks Future is too busy for her son, wait until she finds out he has his hands full with an alleged sixth baby.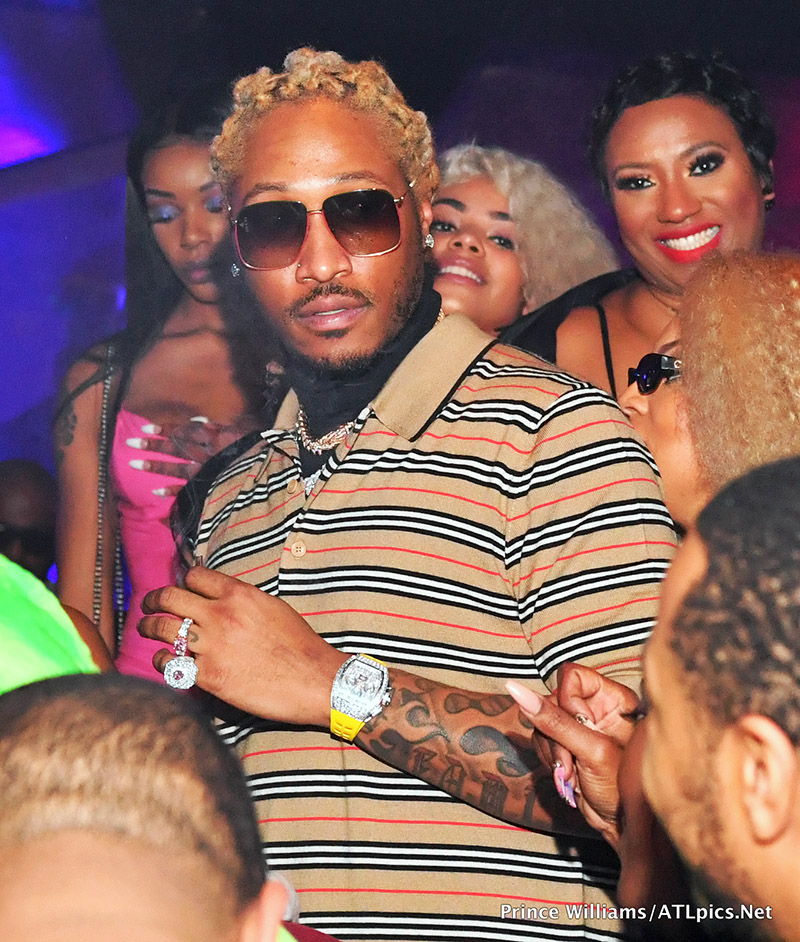 Future, 35, has defended his promiscuous ways in the past, saying he is only fulfilling his earthly duties as an alpha male by sowing his seed in multiple women. Biblical scholars say this evolutionary behavior is hard coded into every man's DNA.

Photo by Prince Williams/ATLPics.net