Cardi B lashed out at fashion forward social media users who clowned her Thom Browne couture big bird Met Gala costume. Cardi crashed the Met Gala on Monday night after she was uninvited in the wake of her juvenile antics on social media over the past few months.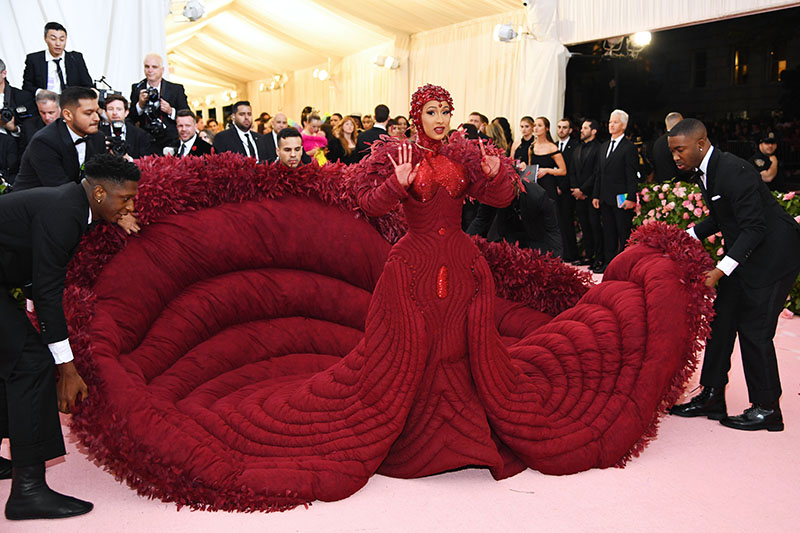 Cardi's absurdly over-the-top bird costume was embellished with feathers, head cover and an opulent train that resembled a plush bed comforter. The costume took 35 stylists 2,000 hours to make according to reports. The heavy train required 6 men to carry while she ascended the steps at the Metropolitan Museum of Art in NYC.
Met Gala fans weren't impressed. They said trash is still trash regardless of what it's put in or how its dressed up.
So Cardi clapped back, calling her critics "basics" (short for basic b-tches), saying high fashion is not for the basics to understand.
Cardi's critics reminded her that her 15 minutes were over last month and she is still officially cancelled.

Photos by Dimitrios Kambouris/Getty Images