Meghan Markle, Duchess of Sussex, broke with tradition by checking out of a London hospital without presenting her firstborn baby to her British subjects in a photo call.
Instead, Meghan and Prince Harry introduced their newborn son to the world in photos taken inside Windsor Castle on May 8, two days after the baby's birth. Meghan glowed in a sleeveless frock, while Harry beamed from ear-to-ear as he held his sleeping son in his arms.
The photos marked the Royal couple's first public appearance together in nearly two months.
The lack of a traditional hospital photo call fueled rumors that the newborn wasn't delivered in a hospital by Meghan Markle who, at 37, was considered high risk.
The photos were presented to the world 2 days after American cable news outlet CNN was ridiculed for the headline "How black will the royal baby be?".
Meghan, 37, was born to a Black mother and Caucasian father. Her racial genetics sparked debates on both sides of the Atlantic soon after her pregnancy was confirmed.
CNN enterprise writer/producer John Blake, pointed out several insensitive articles about the baby's skin color, describing the birth as the "first Afro-American baby born into the royal family."
What the hell @CNN "How Black Will the #RoyalBaby Be?" pic.twitter.com/xTlf09yMbZ

— BlackWomanRedefined (@BWRpaperback) May 7, 2019
Blake cited history for holding "mixed race symbols in positions of power," including former President Barack Obama, to obscenely high expectations and tangible "proof" of yet another "new racial era."
But CNN viewers were outraged that the newborn's skin color would be an issue in 2019. Many noted CNN's lack of diversity among their camera-facing anchors and front office executives.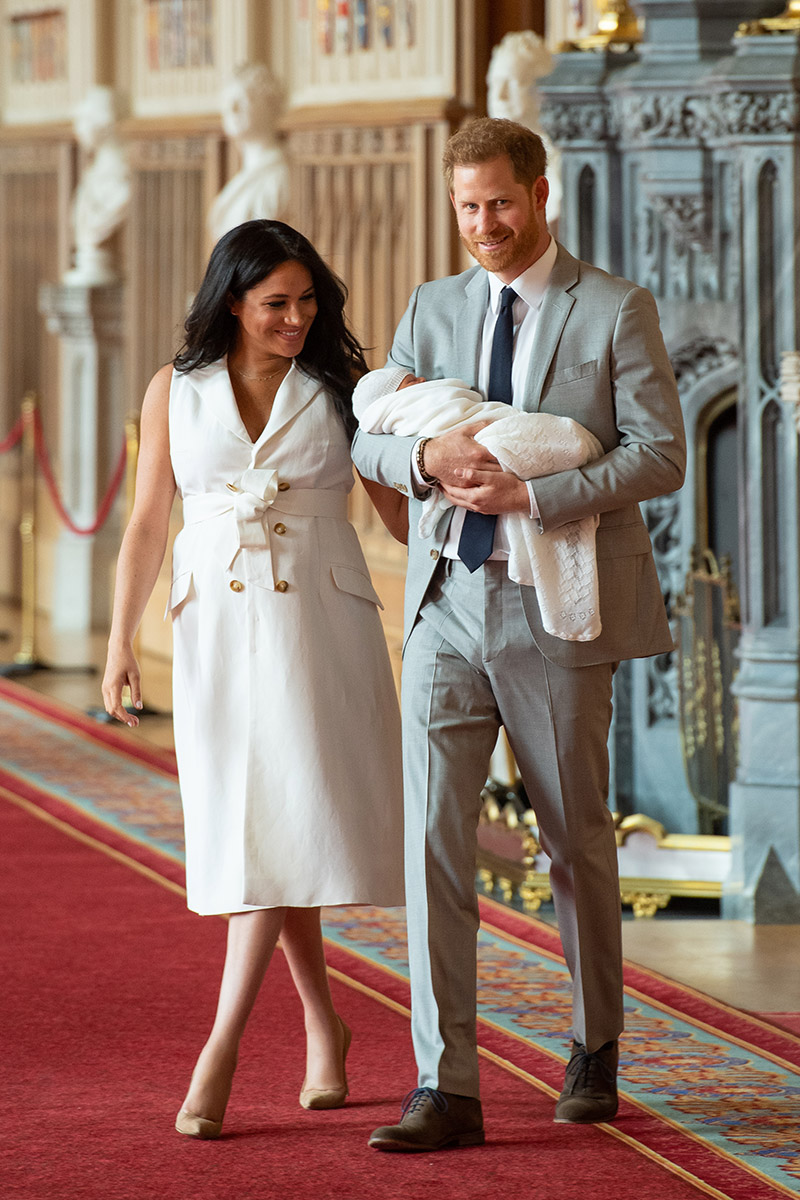 "CNN needs more people of color working in the executive, decision-making ranks. Obviously," former CNN co-anchor Soledad O'Brien tweeted Monday night. Like Meghan, O'Brien is biracial.

CNN needs more people of color working in the executive, decision-making ranks. Obviously. https://t.co/QJzfMXM5qk

— Soledad O'Brien (@soledadobrien) May 7, 2019
Photos by Dominic Lipinski – WPA Pool/Getty Images