Snoop Dogg has offered to settle Power star Rotimi's $300,000 debt to 50 Cent, left, after the rapper demanded his money in posts on social media.
The "In Da Club" hitmaker has earned a reputation as a loan shark and online debt collector, using his social media accounts to publicly shame those who allegedly owe him money.
His latest victim is actor/singer Rotimi, who stars alongside 50, real name Curtis Jackson, in hit U.S. TV show Power.
The 43-year-old rapper shared an Instagram video, referencing the singer's hit song "Walk With Me".
"My man you owe an outstanding $300,000 now WALK WITH ME to the bank," Fiddy said.
He gave Rotimi, real name Olurotimi Akinosho, until Monday, June 3, to pay the alleged debt, or the online attacks will continue.
Rotimi, who plays low-profile drug dealer Dre in the hit TV series, insisted he doesn't owe 50 anything. "I don't owe 50 money. The thing is, my record number one, I just bought a crib, I'm taking care of my family. Why now? Why wait 'til Walk With Me is number one?"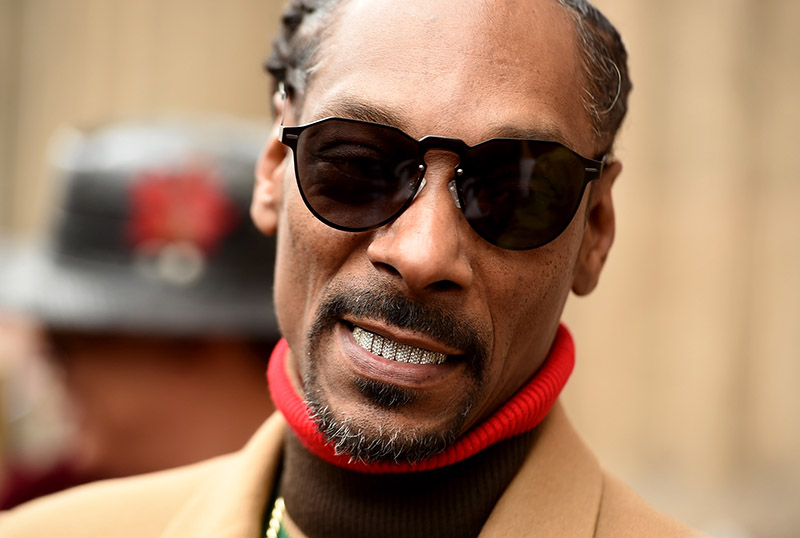 Snoop Dogg stepped in and offered to settle the debt to prevent the show's producer, Fiddy, from taking petty revenge by killing off Rotimi's character.
"I don't want (his character) to get killed on Power," Snoop said in an Instagram video. "I think you gonna kill him next 'cause he owe you money."
Snoop, 47, offered to settle the debt, saying, "I'm gonna pay you, how much he owe you? Let's talk about it, let's figure it out. Don't kill him, I'll pay you for him."
50 then shared Snoop's Instagram clip on his own page and wrote: "Damn ok, n**ga got @snoopdogg involved. smh [shake my head]."
50 has previously embarrassed and humiliated singer/songwriter Teairra Mari and actor/producer Jackie Long, as well as Randall Emmett, a fellow producer on Power, for allegedly owing him money.
50, who once competed in the Junior Olympics as a boxer, survived 9 gunshot wounds in 2000. He was discovered by rapper Eminem who introduced him to mega producer Dr. Dre that same year. Eminem, left, 50 Cent, center, and Dre, right, are pictured arriving at the Shady National Convention to launch Shade 45, a new satellite radio station, in NYC on Oct. 28, 2004.
Photos by Jamie McCarthy/Getty Images, Kevin Winter/Getty Images, Frank Micelotta/Getty Images