Yung Miami, of The City Girls, and her crew shut down Spring Break in Miami to shoot the music video for the Miami duo's hit single "Act Up".
The video opens with fellow Quality Records label mate Lil Yachty saying the Florida governor canceled Spring Break for the City Girls "Act Up Challenge".
"Act up" is slang for female robbing crews who relieve unsuspecting male victims of their cash and valuables.
In the next scene, scantily clad rapper Yung Miami struts down the boardwalk on South Beach as she raps about scamming rich men.
Real ass b-tch, give a f-ck 'bout a ni–a
Big Birkin bag, hold five, six figures
Stripes on my a– so he call this pu–y Tigger
F-ckin' on a scammin' a–, rich a– ni–a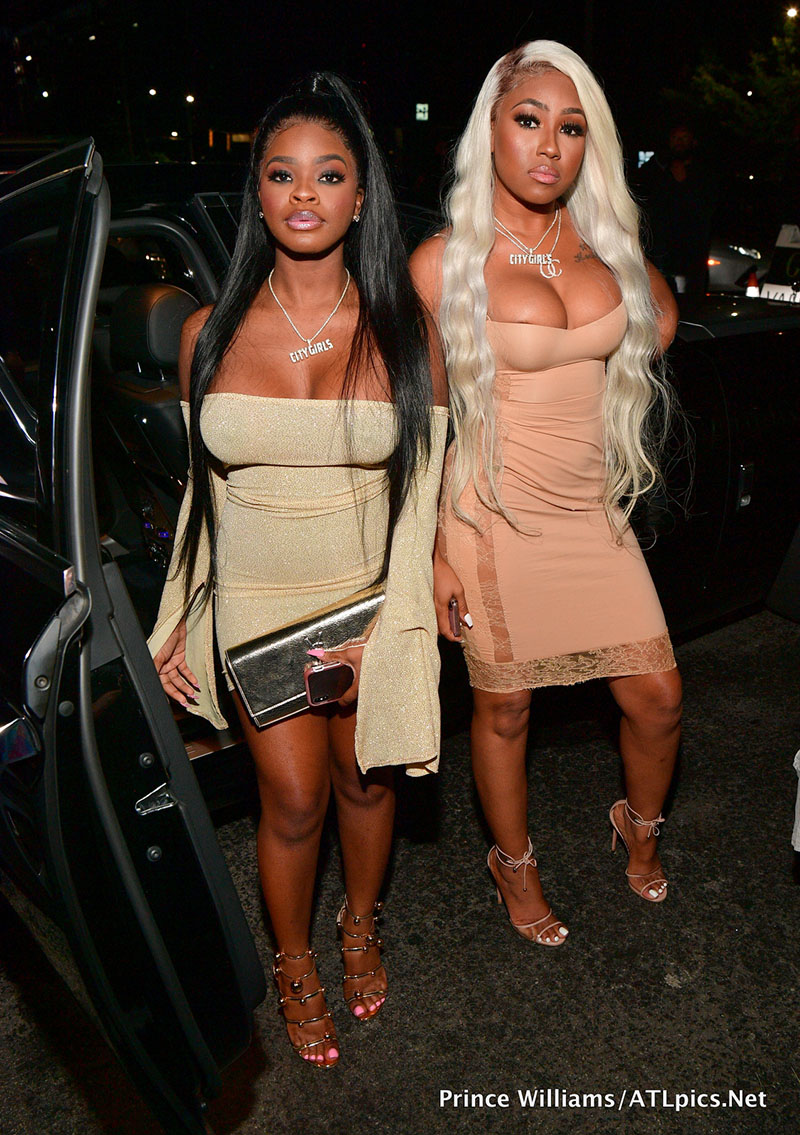 As you know, City Girls rapper JT, pictured left with Yung Miami, is still locked up in a Tallahassee, Florida prison for credit card fraud.
Earlier this month, a judge shut down Jatavia "JT" Johnson's motion to leave prison early so she could shoot the "Act Up" music video with her partner in crime, Yung Miami.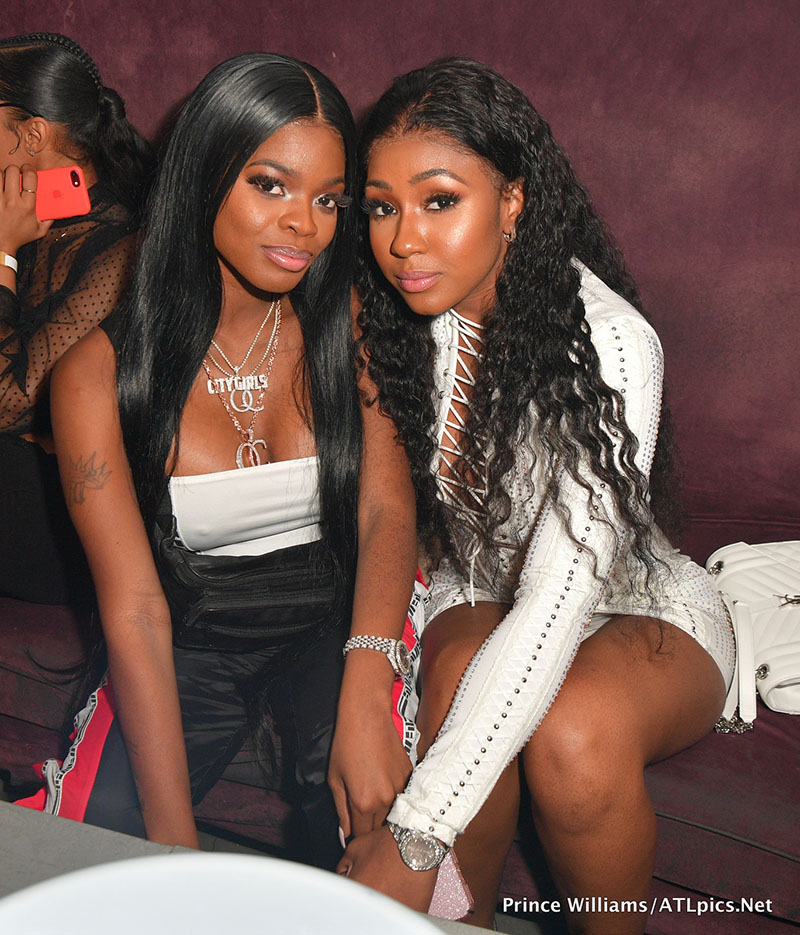 Since JT's incarceration, the duo's popularity has increased exponentially, thanks to the profanity-laced track.
JT's lawyer filed a motion to free his client three months early so she could transition into a halfway house in Miami.
The rapper's lawyer used the City Girls's fame as an incentive for JT to stay on the straight and narrow when she gets out.
The lawyer argued that JT is "one of two girls that make up the rap duo City Girls…" who "became a force in the music industry. They have grown an intense fan base and have developed relationships with the elite of the elite."
He added that the judge "will never hear from this Defendant regarding any type of crime, much less an economic one. Granting this recommendation will allow the Defendant to get back to the studio where she belongs."
But the judge swiftly denied the motion, leaving the decision up to the bureau of prisons.
JT's scheduled release date is June 2020.

City Girls – Act Up
SR rating: 3/5 roses
Photos by Prince Williams/ATLPics.net