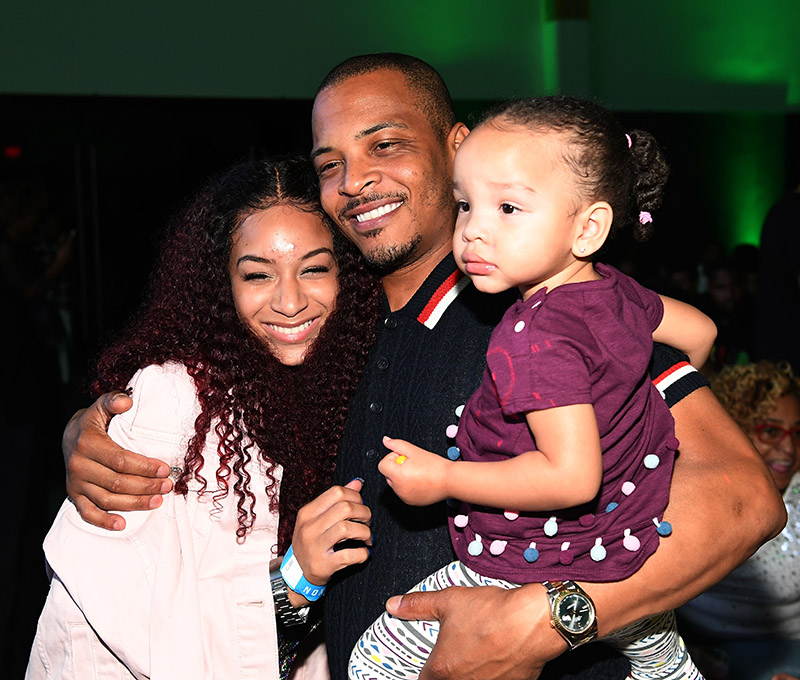 If you are celebrating a birthday today, you are in good company. T.I. Harris' middle daughter, Deyjah Harris, turns 18 today. The high school graduate is T.I.'s daughter by R&B singer Ms. Niko.
Deyjah celebrated Father's Day with a touching message on Instagram on Sunday.
Also celebrating birthdays today are tennis star Venus Williams (39), rapper Kendrick Lamar (32), and rapper Krayzie Bone (46), among others.
Scroll down to see who else shares your birthday today!
Deyjah Harris (18)
Amari Cooper (24)
Stitches (24)
Kendrick Lamar (32)
Venus Williams (39)
Krayzie Bone (46)
Paulina Rubio (48)
Tory Burch (53)
Jason Patric (53)
Erin Murphy (55)
Greg Kinnear (56)
Joe Piscopo (68)
Newt Gingrich (76)
Barry Manilow (76)

June 17 Gemini Horoscope
Via AJC.com — There's a Full Moon today, which will have a big impact on your relationships for the next two weeks. You can expect some changes in some of your partnerships, perhaps as the balance of power shifts or problems are resolved at long last. Do your best to keep calm and not let things get to you so they feel like a crisis or you turn them into a major drama.
Photos by Paras Griffin/Getty Images, Adam Pretty/Getty Images