Chris Brown taunted his ex-girlfriend Karrueche Tran and her boyfriend, retired NFL player Victor Cruz, who has been dating the "Claws" star for 2 years.
The R&B singer, who has never gotten over being dumped by the 31-year-old actress, took to social media to pick apart her man's wardrobe in the comments under an Instagram photo posted by Cruz earlier this week.
"No shade boo, BUT PLEASE STYLE HIM," Brown wrote. "He look like he shopping [off] the manikin [sic] and trying to bargain with the sales manager. Retired wrestler [Spandex]. IM F___ING AROUND…. [God] bless."
In follow-up comments, Brown urged Tran to "please upgrade" the former NY Giants wide receiver's wardrobe. Cruz helped the Giants win Super Bowl 46 by setting a team record for the most receiving yards in a single season in 2011.
Brown, 30, also took to his Instagram stories to taunt the couple. He implied that Tran no longer cared about Cruz if she didn't upgrade his wardrobe.
"A person that you really care bout you gone show it … even on bad terms," he wrote in an Instagram story slide. "Is it a sucker move to think about your ex?" he asked his followers.
Brown later deleted all of the posts, and Cruz closed the comments on his posts.
Tran and Cruz began dating in 2017 – the same year Tran, 31, was granted a restraining order against Brown, whom she dated from 2011 through 2014. The couple broke up after she learned he fathered a daughter with one of her friends. Brown has been obsessed with Tran ever since.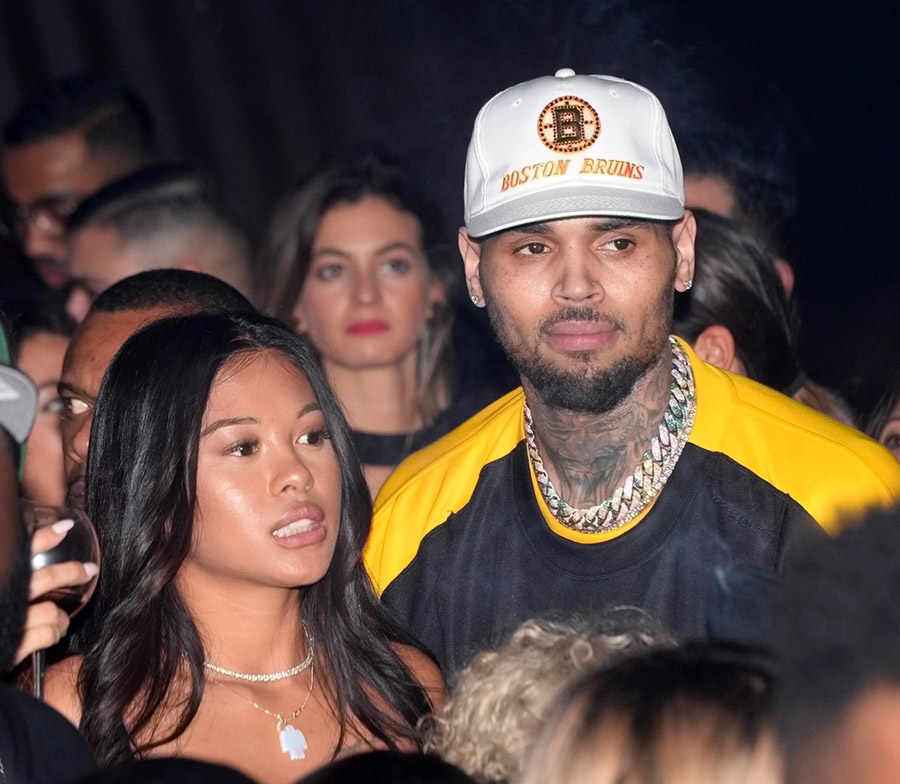 Brown has had difficulty maintaining stable relationships with women due to his diagnosed emotional disorders.
Photos by Christian Vierig/Getty Images, Gilbert Carrasquillo/GC Images