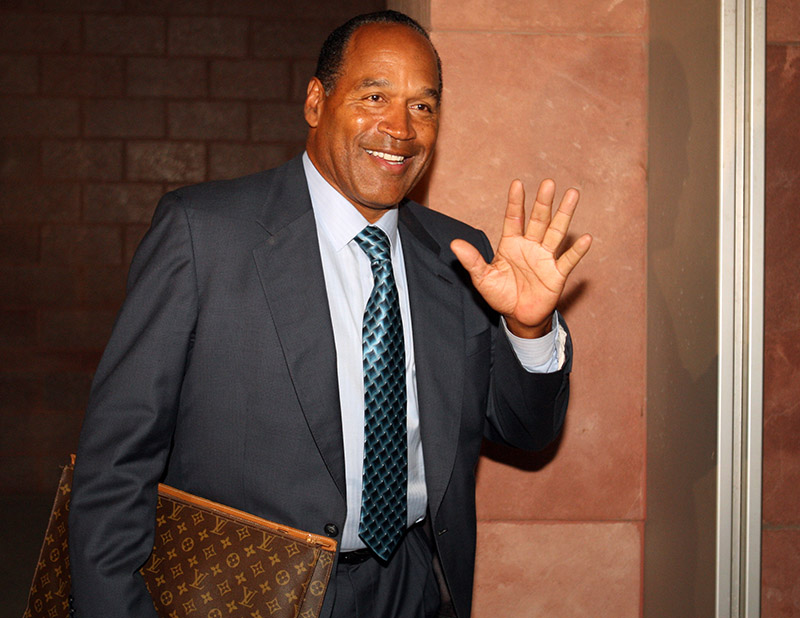 O.J. Simpson, whom many believe got away with double murder, joined Twitter.com on Saturday. Simpson was released from prison in October 2017. He has kept a low profile since his release.
Simpson's Twitter account @TheRealOJ32 posted several videos featuring the 71-year-old promising to provide sports commentary. The first video post, captioned "Coming soon!!!", was viewed over 9 million times.
"I got a little getting even to do," O.J. said in the first video. In a second video, O.J. thanked his 642,000 followers.
In a third video, he set the record straight about his alleged relationship with Kim Kardashian's mother, Kris Jenner.
"The first thing I want to set straight is this story Pardo (who was not my manger [sic]) is talking about all over the media regarding me & @KrisJenner".
By Monday morning, radio talk shows buzzed with opinions about Simpson joining the social media network. Many radio hosts and listeners debated over the controversial murder trial that ended in acquittal in 1995.
Simpson was accused of murdering his ex-wife Nicole Brown Simpson and her friend Ronald Goldman in a fit of rage because he believed Goldman was dating his ex.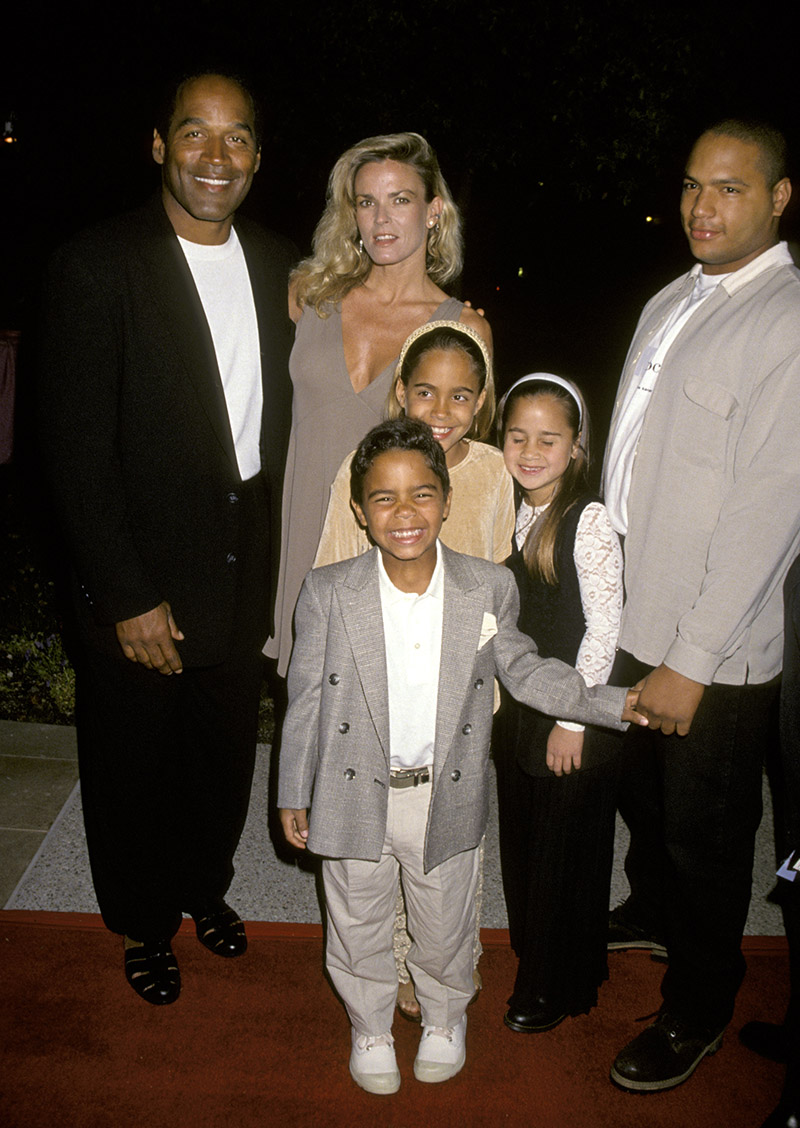 Simpson was later ordered to pay $33.5 million in a wrongful death civil lawsuit. He is pictured above in 1994 with Nicole and their children, Sydney and Justin; his eldest son Jason from his first marriage, and a young guest (next to Jason).
In October 2008, Simpson was convicted on charges of armed robbery and kidnapping after the legendary running back and his friends confronted 2 memorabilia sellers at gunpoint in a Las Vegas hotel room in 2007.
Simpson was sentenced to a total of thirty-three years in prison on Oct. 3, 2008. He was released on Oct. 1, 2017 after serving 9 years of his 33-year sentence.

The first thing I want to set straight is this story Pardo (who was not my manger) is talking about all over the media regarding me & @KrisJenner pic.twitter.com/tZ9EJd4qxF

— O.J. Simpson (@TheRealOJ32) June 17, 2019
Photos by Steve Marcus-Pool/Getty Images, Jim Smeal/Ron Galella Collection via Getty Images